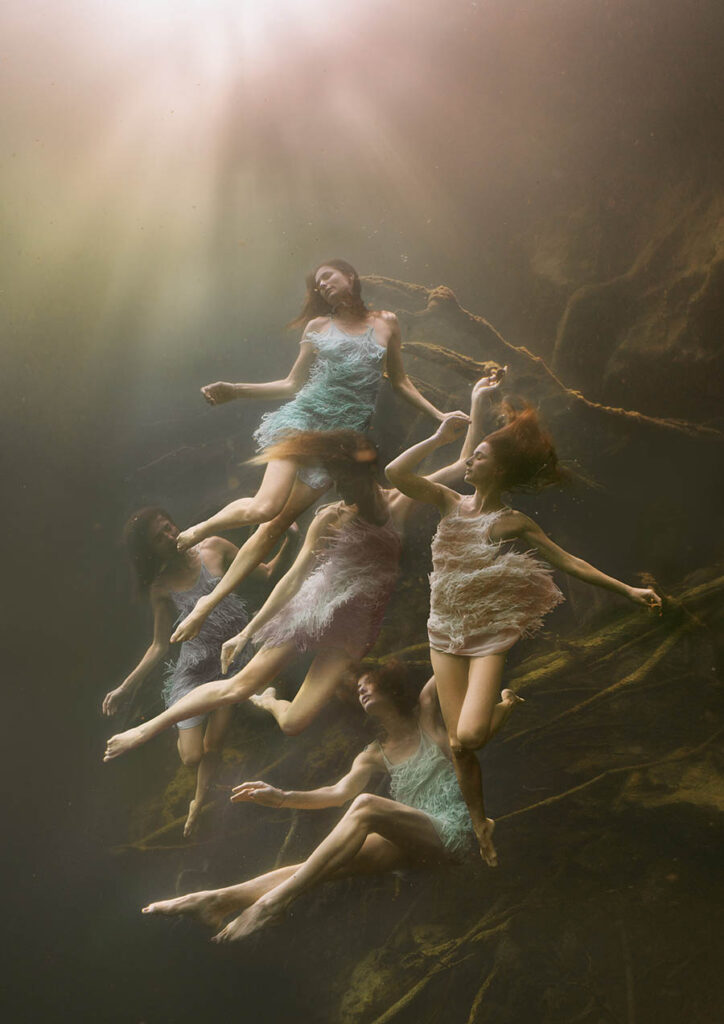 1st Prize Winner
iCanvas Award
Beautiful Bizarre Art Prize 2020
Lexi Laine
Title:
Cardumen
Materials:
Digital photography [Sony A7Riii, 28mm f2, Nauticam housing]
Lexi's work was published in Issue 36 of Beautiful Bizarre Magazine.
About the Artist
Lexi Laine is a British artist working in the medium of photography. Based on the south coast of the UK, Lexi specialises in creating ethereal underwater scenes in some of the most unique and pristine locations around the globe. Works responding to the human impact on the marine environment can be seen throughout the artist's portfolio. Influences of historical painting, fantasy and folklore can also often be found in her images. Lexi enjoys explorations of surreal contradictions, blurring boundaries and using photography as a means to create otherworldly, emotive art. She has spent several years training as a freediver in order to extend the amount of time she can stay underwater. Lexi chooses not to use scuba equipment and instead undertakes all of her work on a single breath hold. More often than not her photographs depict a single female or multiple women, featuring highly skilled freedivers as the subjects.