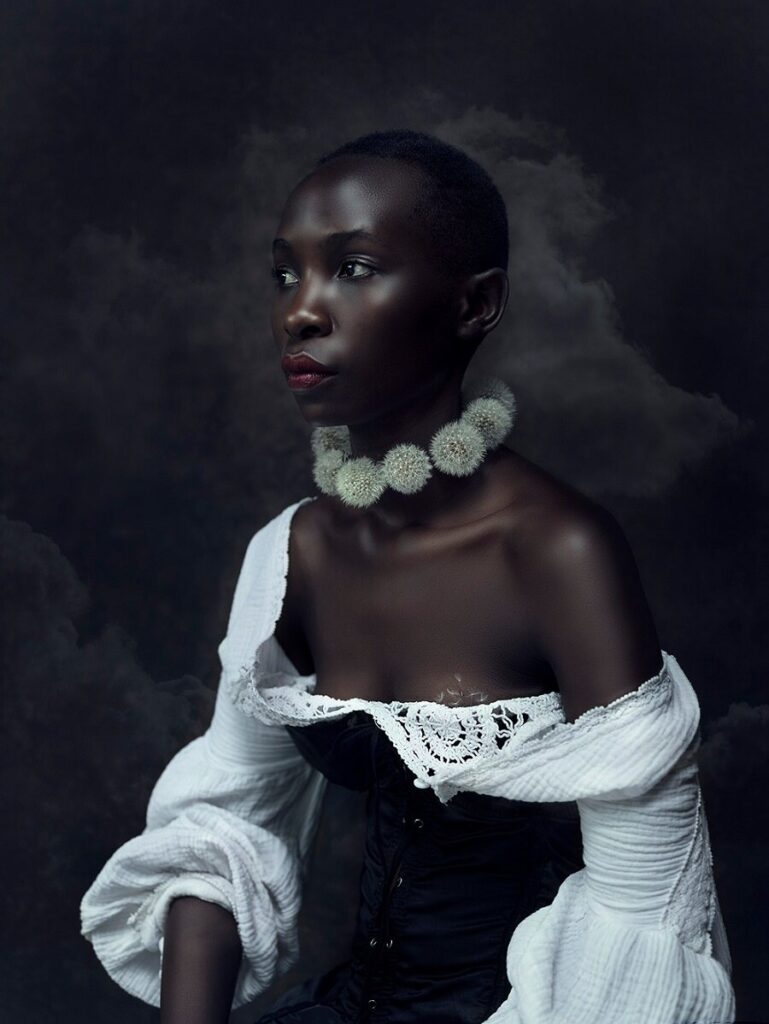 1st Prize Winner
INPRNT Photography Award
Beautiful Bizarre Art Prize 2022
Jenny Boot
Title:
"Origin"
Medium & Dimensions:
Digital photograph (Fuji GFX 50S2). Model: Norah Namuddu
Jenny's work was published in Issue 39 of Beautiful Bizarre Magazine.
About the Artist
Jenny Boot once started painting as a form of expression. After many wanderings, she finally chose photography. In 2012, she graduated in Amsterdam as a fashion photographer. Although she already had exhibitions in Paris and New York during her graduation year, Jenny saw herself working for the fashion magazines rather than making art. In 2015, Jenny was discovered and her work was shown at all the world's leading art fairs. Her works are now in various prestigious collections. Jenny Boot's work can best be described as that of a modern artist with 'roots' in the 17th century. Beautiful young women in the light of Rembrandt with millstone collars who are never what they seem. The Girl with a Pearl Earring by Vermeer in black on the intersection of light and dark. Boot masters the Claire obscure use of light like no other.
"Origin": If something as small as a germinating seed can push the earth up, even move concrete out of place – what else can be done? Sprouting new life has tremendous power. But when the seed germinates, nothing remains. It has to let go of everything, give everything to bear fruit, to get up.