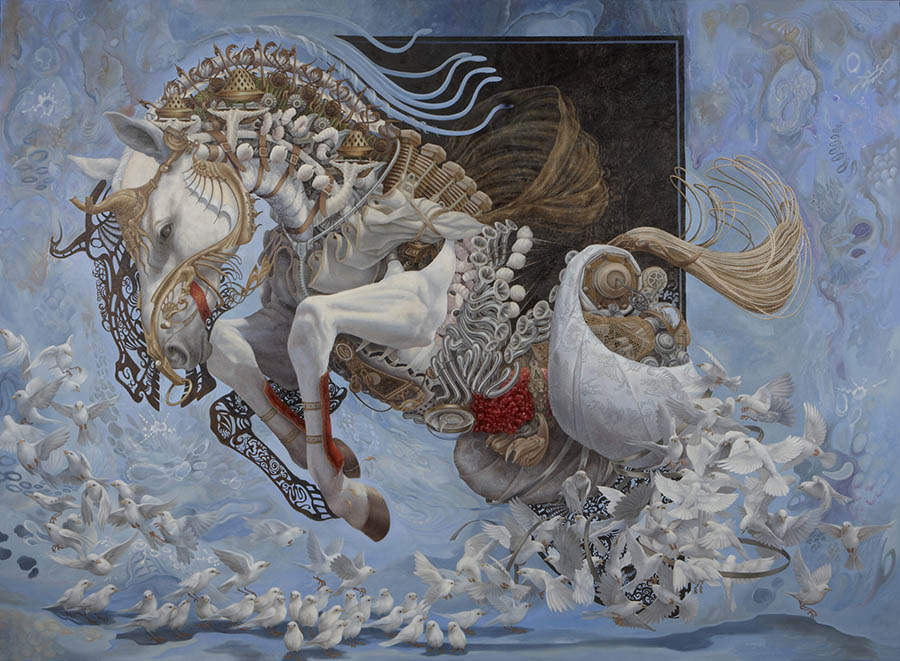 1st Prize Winner
INPRNT Traditional Art Award
Beautiful Bizarre Art Prize 2020
Heidi Taillefer
Title:
Silkworm
Medium & Dimensions:
Oil on Canvas, 44 x 60″
Heidi's work was published in Issue 31 of Beautiful Bizarre Magazine.
About the Artist
Born in 1970 in Montreal, Quebec, Heidi Taillefer has worked since 1993 as an illustrator and fine artist, exhibiting internationally throughout North America, Europe, and Asia. Her work reflects the ubiquity of technology throughout the world, with it's promises and threats, which permeate our being while we remain trapped within a universal and eternal human condition from which there is no escape, no matter what our enhancements.