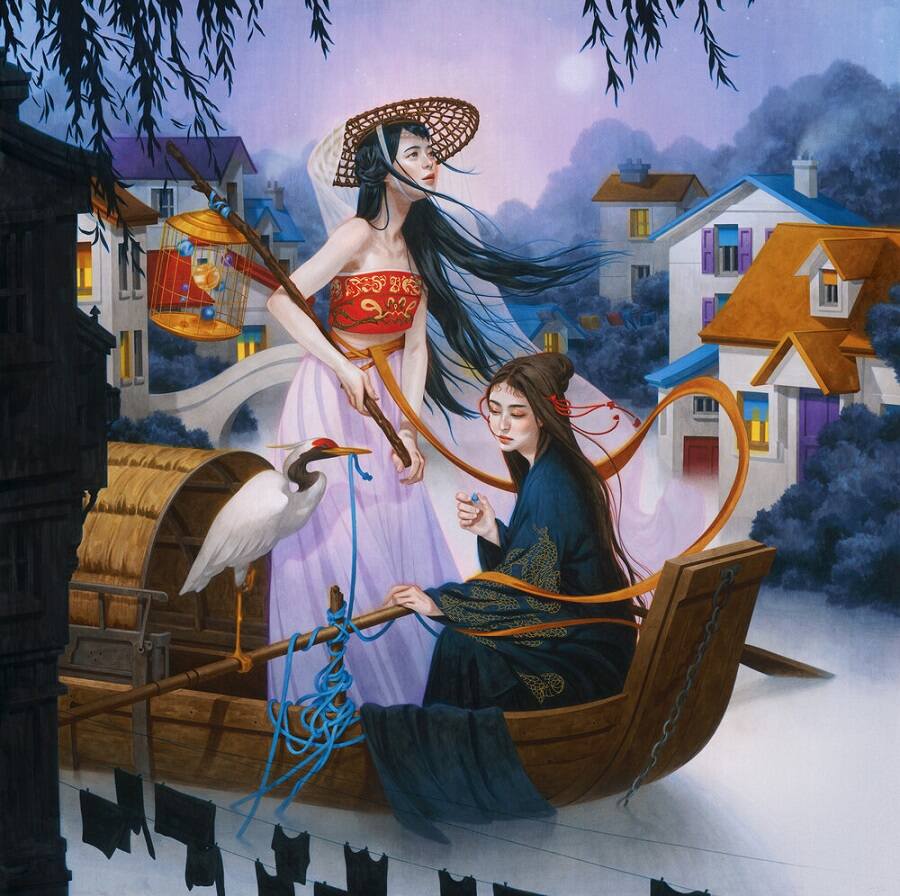 1st Prize Winner
RAYMAR Traditional Art Award
Beautiful Bizarre Art Prize 2021
Tran Nguyen
Title:
"Star Collectors"
Medium & Dimensions:
Acrylic and coloured pencil on watercolour paper, 48″ x 48″
Tran's work was published in Issue 35 Beautiful Bizarre Magazine.
About the Artist
Tran Nguyen is an award-winning illustrator, fine artist, and muralist. Born in Can Tho, Vietnam, she currently resides in the peachy state of Georgia. Nguyen's paintings are created with a soft, delicate quality using coloured pencil and acrylic on paper. She's most known for her paintings of whimsical women and their melancholic landscapes, which often possess an air of fantasy and surrealism. She creates illustrations for published media such as magazines, books, wine & beer packaging, animation, advertising, and mural work. Her clients include VH1, Tiger Beer, World Wildlife Fund, and she has showcased with galleries across the world.
"Star Collectors": This is a large-scale painting created over the span of two years. It depicts two wandering voyagers who travel through galaxies collecting misplaced or fallen stars so that they can be returned to their proper home within the universe.