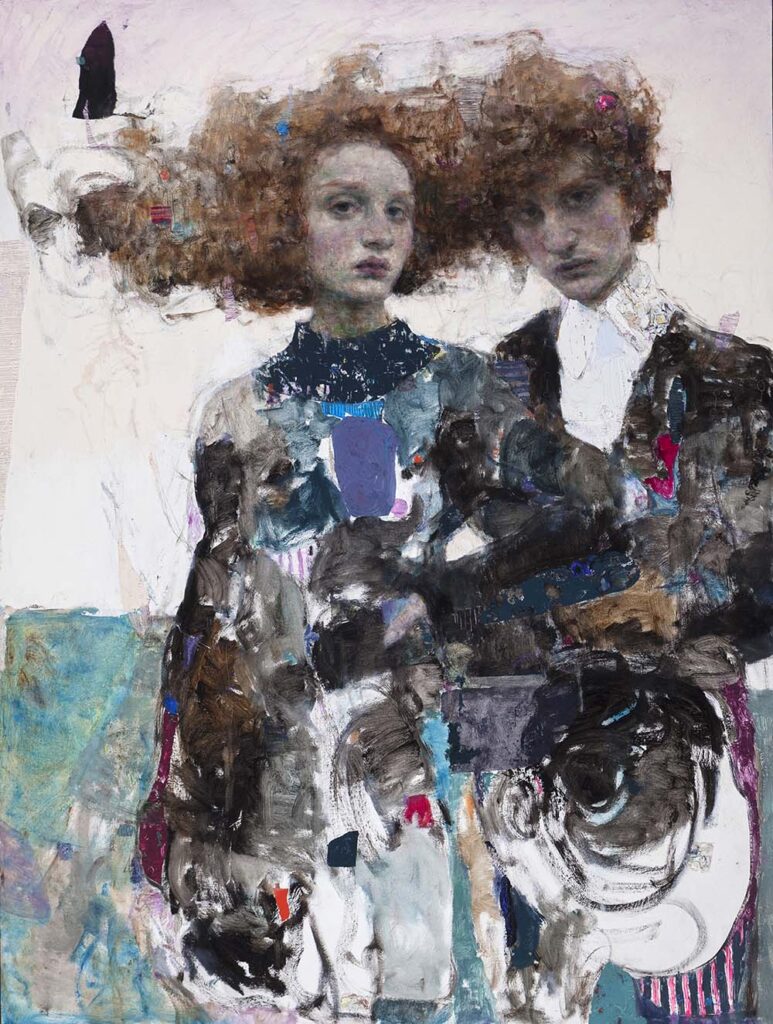 1st Prize Winner
RAYMAR Traditional Art Award
Beautiful Bizarre Art Prize 2022
Ron Hicks
Title:
"Amber Eve"
Medium & Dimensions:
Oil on birch panel, 48″ x 36″
Ron's work was published in Issue 39 of Beautiful Bizarre Magazine.
About the Artist
Ron Hicks' career began as a representational artist with a traditional approach that closely resembled the style of the 19th Century masters. His current body of work is a blend of several disciplines, marrying abstraction with realism, drawing on experiences and emotions to galvanize his thoughts, then transferring the collection of these to his substrate. Hicks uses texture, abstract passages and emotive movements to strike an emotional response and allow the viewer to derive at his or her own inference. When asked about his current body of work Hicks says, "We have to ask ourselves, 'What do we glean when we look through a metaphorical lens? And, what is perceived of us through the lenses of others? Does a lens hide or enhance? Do we arrive at the same conclusion and have we processed the same information equally?' If the only lens you're looking through is obscured, then is that the actual truth… is it really YOUR truth?"
"Amber Eve": How do we shield ourselves while yet allowing ourselves to be vulnerable? Can these two things exist in the same space? Vulnerability requires one to take emotional risks — to uncover, so to speak. Life has an interesting way of creating defense mechanisms which become our truths.