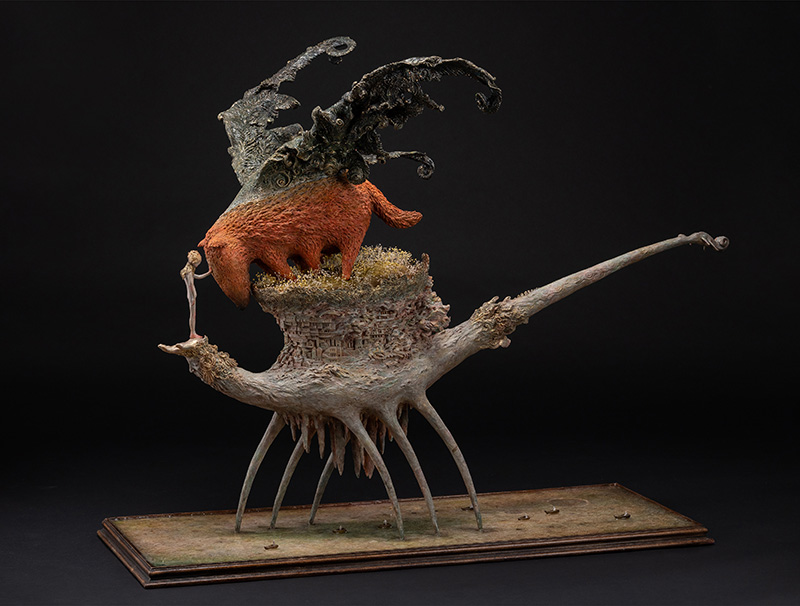 1st Prize Winner Sculpture Award
Beautiful Bizarre Art Prize 2019
Akishi Ueda
Title:
The Prayer of Sunset Dog
Medium & Dimensions:
Mixed media: Stone powder clay, Acrylic paint, 65 x 85 x 45cm
Akishi's work was published in Issue 28 of Beautiful Bizarre Magazine.
About the Artist
Born in Japan in 1991, 28 year old Akishi Ueda uses clay to express strange scenery. Akishi graduated from Aichi Prefecture Nagoya Art Institute of Technology's Art Creator course in 2013 and went on to participate in and win multiple awards in different competitions throughout his career after graduating, including being the Excellence Award Winner of the TURNER AWARD (2012), and the Grand Prix Winner of the Art Competition "Tatsukon 2012 The Final!" (2013). Akishi has also participated in many group and solo exhibitions around the world, and even launched a crowd fund campaign to support the creation of new works, achieving the funding goal in just one day.