Less than 2 months left to enter the Beautiful Bizarre Art Prize! To inspire you to submit your own entry, we are happy to share some of the amazing entries we have received so far. Scroll down to take a peek at each Category's prize pool and some great entries we have received thus far.
Global Exposure + Over US$20,000 Worth of Cash & Prizes to be Won!
The international Beautiful Bizarre Art Prize celebrates diversity and excellence in the representational visual arts, in all static mediums including Traditional Art media, Digital Art media, and Photographic media; and all genres from realism and hyper-realism, to pop surrealism and lowbrow. The Prize seeks to inspire creatives from around the world to pursue a life and career in the arts, and to help careers grow through increased exposure of their work to the global arts community.
If you would like to see your work exhibited alongside 50+ of the best contemporary artists in a Beautiful Bizarre Magazine curated exhibition, win cash and product prizes, editorial in Beautiful Bizarre Magazine, advertising packages, and of course receive worldwide exposure – enter today!

2019 Award Categories
Entries close: Midnight 31 July 2019 [Sydney Australia Time]

1st Prize [Overall Winner]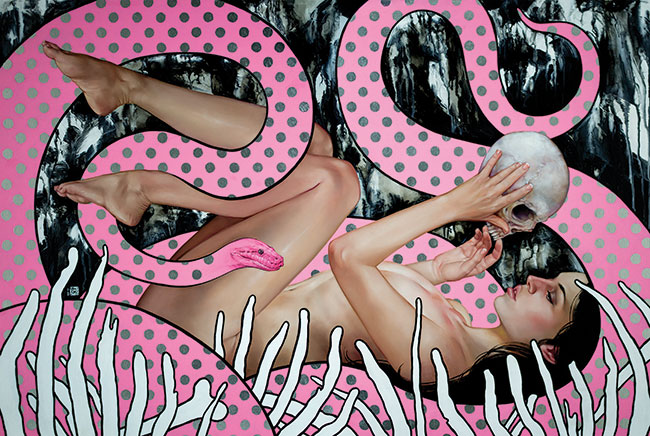 Carly Janine Mazur, "Taboo", Oil, Acrylic, and silver leaf on board
INPRNT Traditional Art Award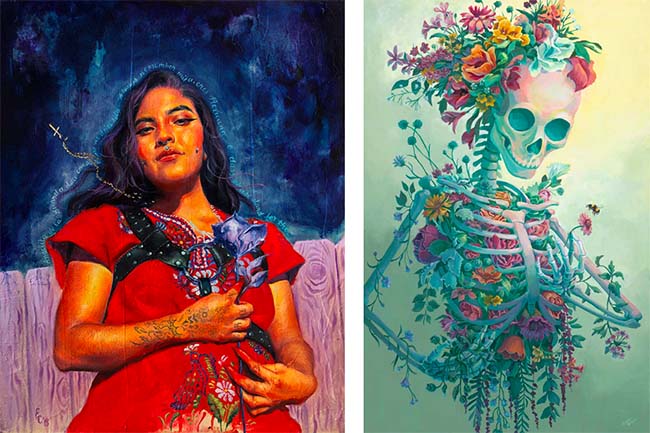 Emilia Cruz, "Cruz", Oil on Wood Panel  /  Lisa LaRose, "Life", Acrylic on Wood Panel"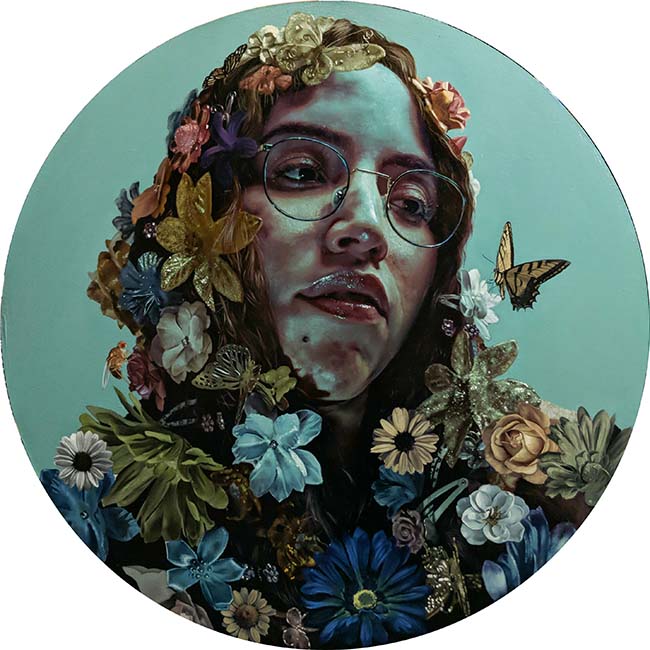 Nora Martin-Hall, "Madonna and Wild", Oil on Linen Panel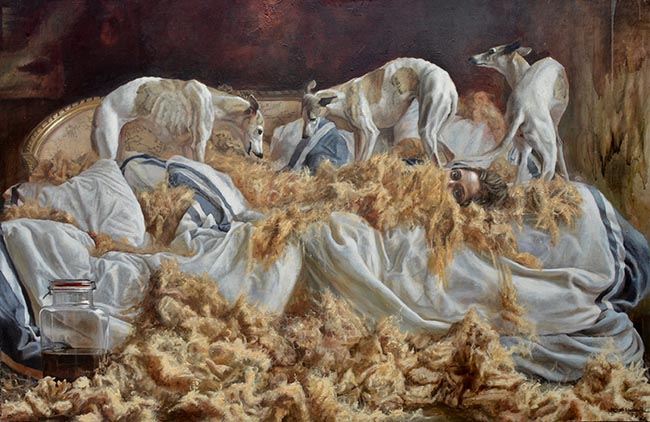 Miguel Escobar, "Basement V", Oil on Linen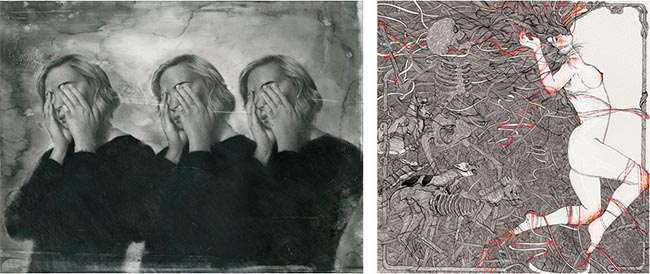 Ethan Price,"Faith", Graphite on Mylar   /   Cassidy Rae Marietta, "Wild We Are Beasts", Ink on Bristol w/Gouache and Acrylic
Fiona Francois, "Contemplation", Graphite pencil and charcoal on paper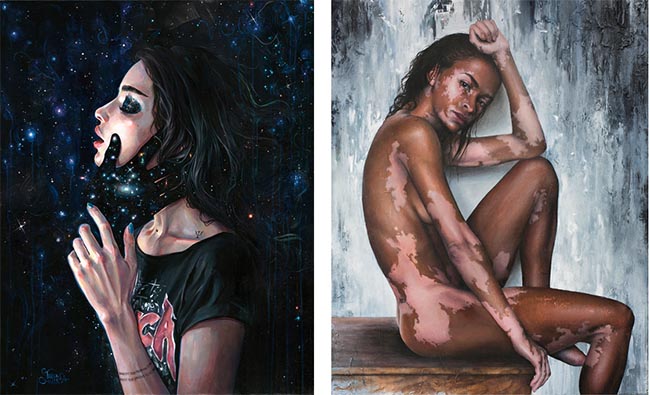 Tanya Shatseva, "Gravity Trance", Acrylic on Canvas   /   Grant Gilsdorf, "Patina", Acrylic on Linen
Stocksy Photography Award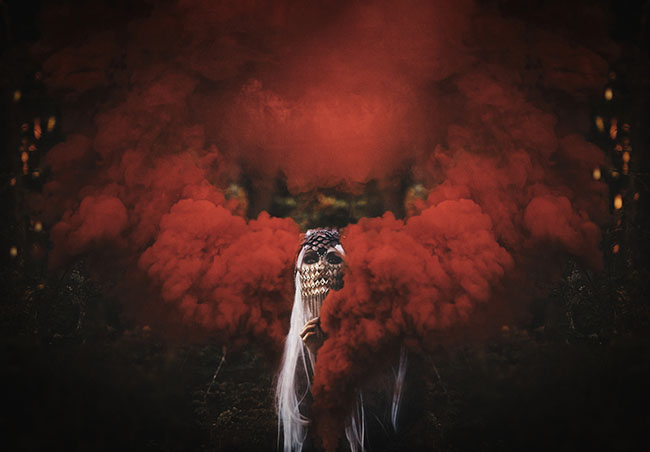 Dawndra Budd, "The Ambush"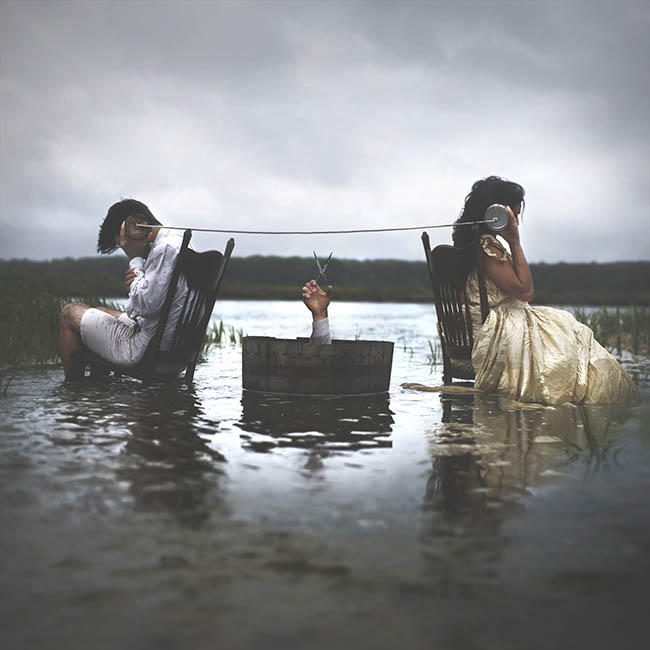 Nicolas Bruno, "Reciso"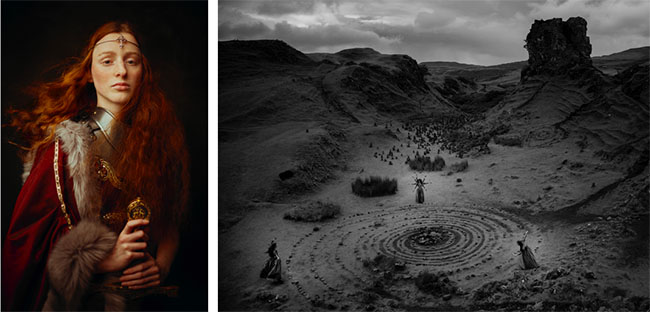 Laura Sheridan, "Ascendancy"   /   Psyche Ophiuchus, "Witchcraft"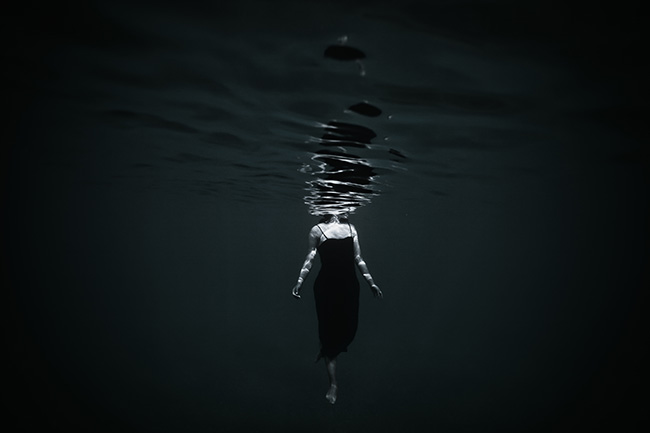 Salvo Bombara, "The Ephemeral"
Sculpture Award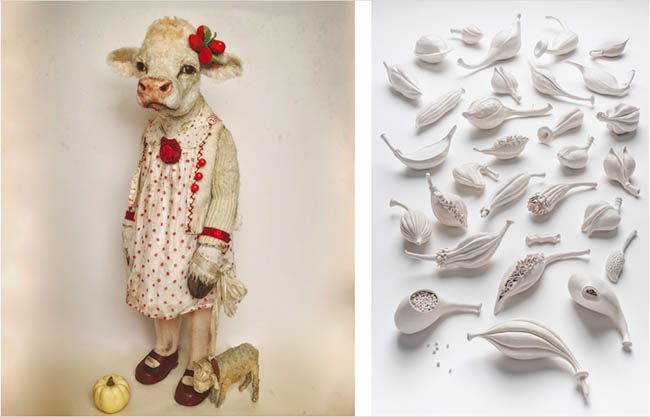 Annie Montgomerie, "Bonny Bove on her 8th Birthday", Textiles/mixed media   /   Sarah Rayner, "Gynoecium collection", Hand carved porcelain with terra sigillata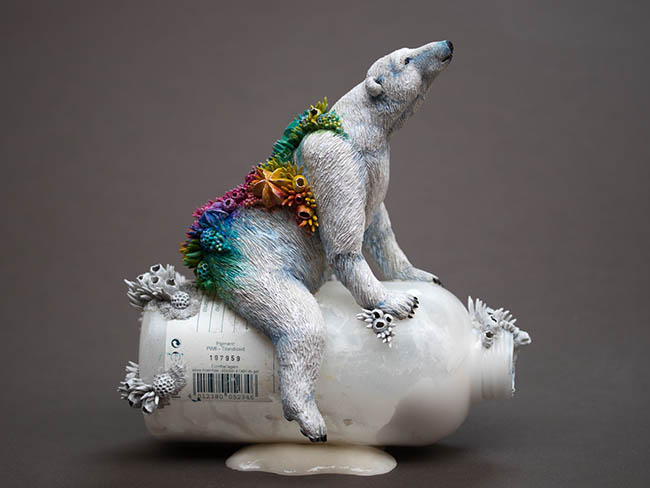 Stephanie Kilgast, "Hope", Mixed Media Sculpture on a Plastic Bottle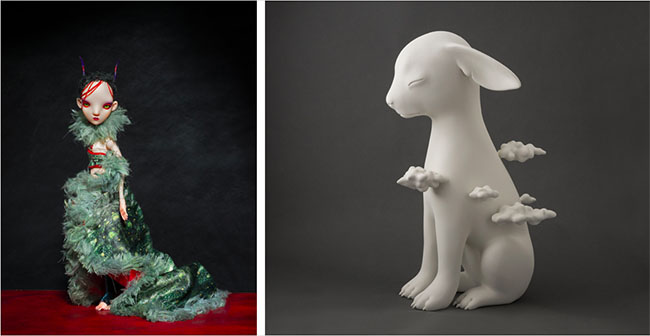 Olga Lunina, "Art Doll Yvanesca"   /   Clémentine Bal, "Nebula", Resin, fiberglass, marble powder
Digital Art Award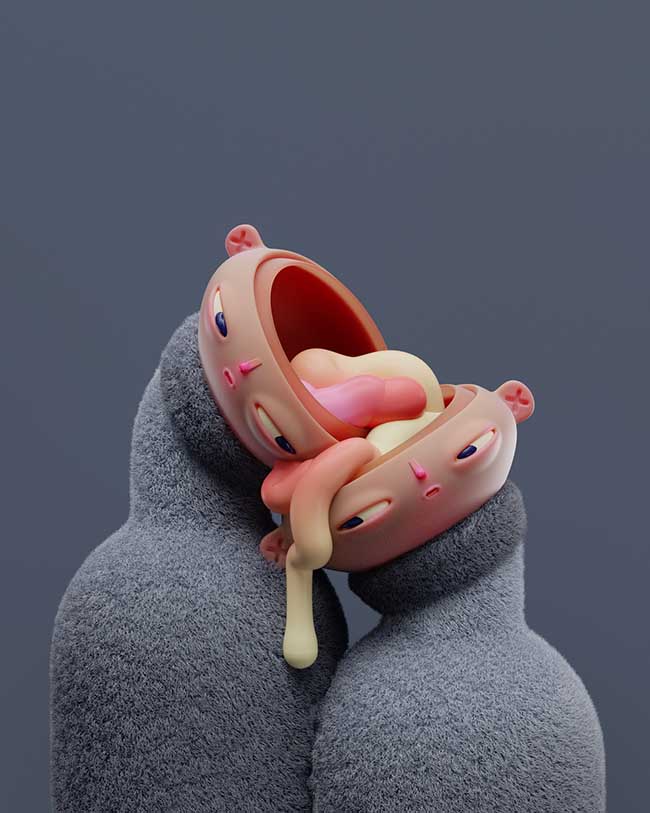 Untitledarmy, "We", 3D Modelling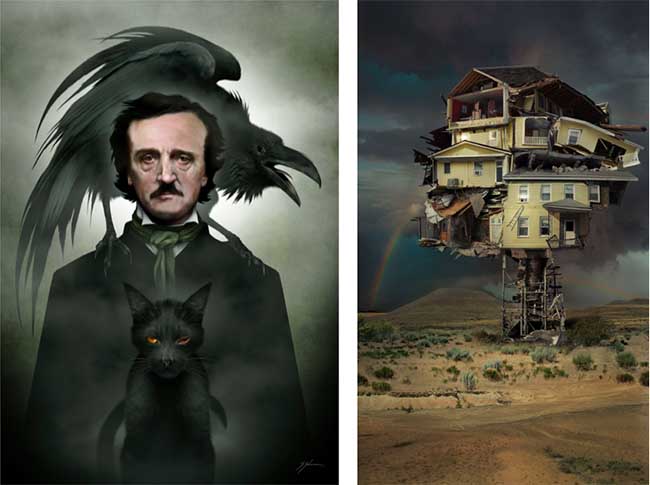 Mister Sam Shearon, "Edgar Allan Poe"   /   Barbara Nati, "The house of this evening. All mine."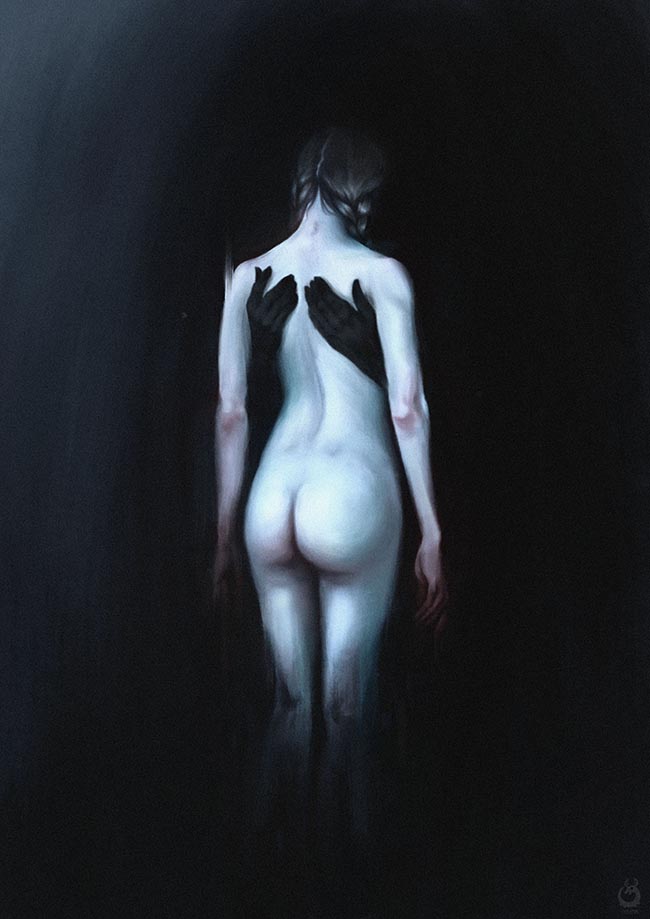 Maéna, "The Embrace"
Peoples Choice Award
The Beautiful Bizarre Art Prize is deeply grateful to our sponsoring partners for their generous donations toward the 2019 Prize Pool.
The 2019 Beautiful Bizarre Art Prize is proudly sponsored by
Supporting SponsorsRS
Related Articles
Beautiful Bizarre Art Prize: 2019 Jury Panel Announced
2019 Art Prize Entries Now Open! 
Beautiful Bizarre Art Prize: 2018 Winners & Honourable Mentions Announced
2018 Beautiful Bizarre Art Prize Winners receive their Awards