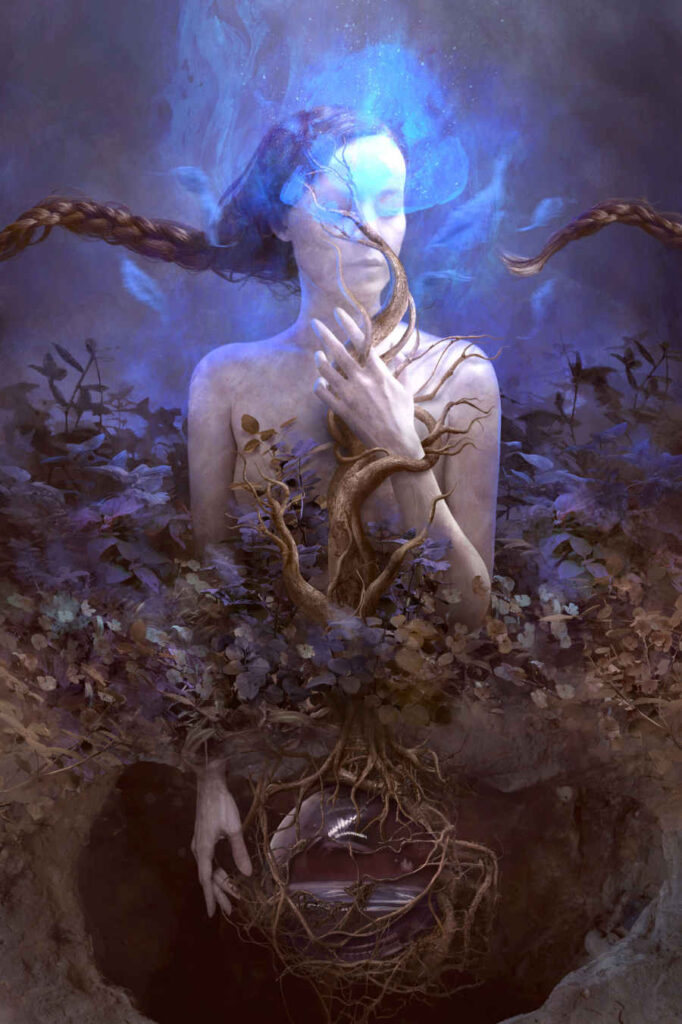 2nd Prize Winner
iCanvas Digital Art Award
Beautiful Bizarre Art Prize 2022
Marcela Bolívar
Title:
"Chthonic Tide"
Medium & Dimensions:
Photomanipulation (Wacom Intuos Pro, Nikon750, Photoshop, Painting, Textures)
About the Artist
Marcela Bolívar is digital artist from Colombia, currently based in Germany. Currently she works as an illustrator for various international publishing houses while developing further her personal work. Her images aim to disengage photomontage of its technologic and automated nature, pushing the technical limits of photography and digital media as they are merged with a variety of pictorial expressions. The mixture of diverse media such as painting, photo, 3d elements and sculpture brings forth a personal interpretation of the world that lingers between reality and fiction, disguise and truth.
"Chthonic Tide": An artwork about the creative force incarnated in the tarot figure of the Magus. She is a servant of the Great Work and her influence touches earth and air.