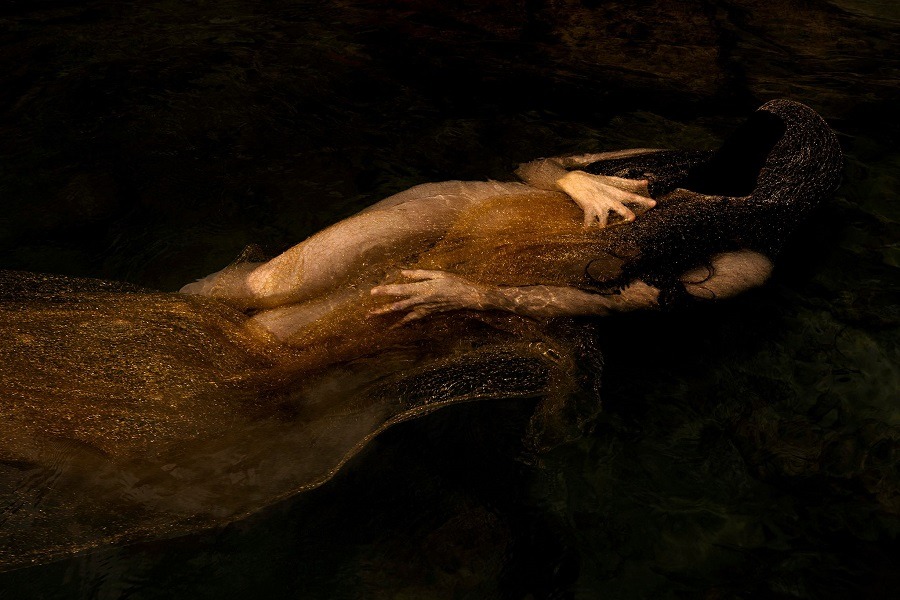 2nd Prize Winner
INPRNT Photography Award
Beautiful Bizarre Art Prize 2022
Lilli Waters
Title:
"Where Dreams Inhabit"
Medium & Dimensions:
Digital photograph (Canon 5D Mark IV, 24-70mm)
About the Artist
Lilli Waters is a fine arts photographer whose work explores the human condition through dramatic images of the female form in haunting, windswept landscapes. Waters makes use of translucent fabrics and long hair to obscure the identities of her subjects, suggesting that the image might be just as much a mirror for the viewer, as it is a portrait. These images initially appear to represent a romantic idea of beauty and equivalence between the fertility of the female body and the landscape. Yet in the era of 'Me Too' and ecological crisis, Waters' work offers a critical feminine gaze. Her portraits allude to the conundrum of simply being in a woman's skin: of how to express physical agency and ease in a society that constantly objectifies women and irrevocably wreaks damage on the environment.
"Where Dreams Inhabit": This underwater feminine figure invites the viewer to embrace the unknown and awaken to the sense of wonder that lingers below the surface. While invoking a sense of entrapment, this photograph invites the viewer to move beyond darkness and towards the light.