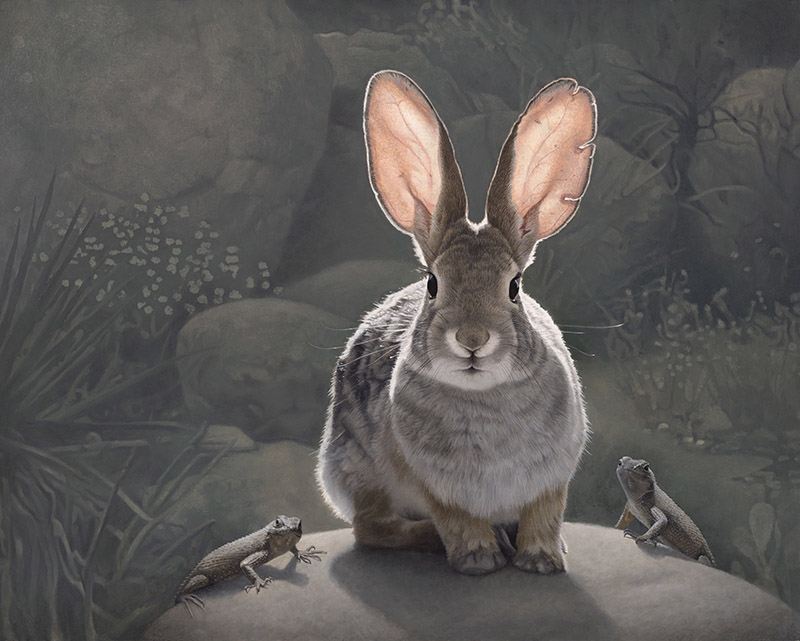 2nd Prize Winner
INPRNT Traditional Art Award
Beautiful Bizarre Art Prize 2020
Susan McDonnell
Title:
Desert Guardians
Medium & Dimensions:
Oil on panel, 16 x 20″
Susan's work was published in Issue 33 of Beautiful Bizarre Magazine.
About the Artist
Susan McDonnell is a realist painter based in Minneapolis, Minnesota. Her paintings are narratives inspired by her observations of wild animals in their natural habitats. McDonnell received her B.A and M.F.A from Art Center College of Design in Pasadena, California. She is represented by Sullivan Goss Gallery in Santa Barbara, California.