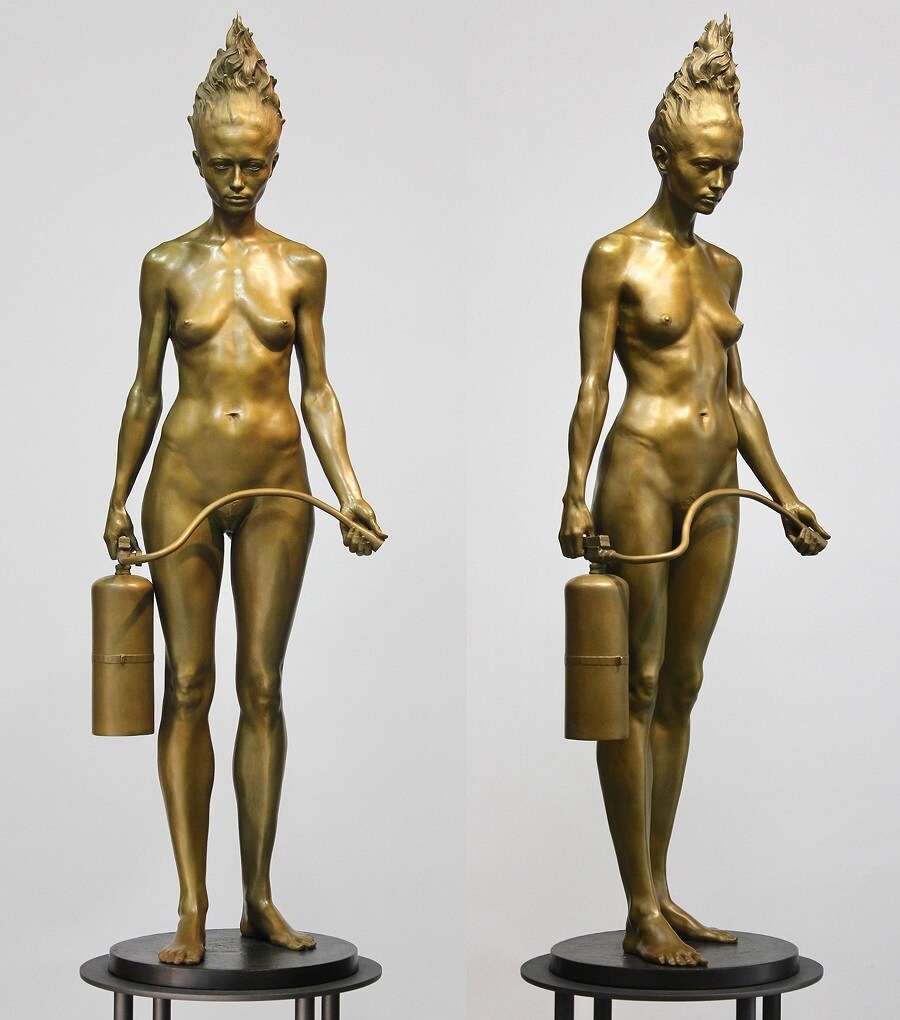 2nd Prize Winner
Yasha Young Projects Sculpture Award
Beautiful Bizarre Art Prize 2022
Brian Booth Craig
Title:
"Exotherm"
Medium & Dimensions:
Bronze, 38″ x 12″ x 7″
About the Artist
Brian Booth Craig is a contemporary figurative sculptor who specializes in the bronze medium. Sculpting from life, Booth Craig's work translates traditionally derived figures into contemporary icons. His nudes are imbued with a sense of agency. Mixing 21st century gestures with surprising talismans, his statues are very much of our time, despite the medium's classical origins. Verist in nature, Booth Craig's figures capture moments of individual self-assertion. Booth Craig holds a B.A. from Pennsylvania State University as well as an M.F.A. from the New York Academy of Art, and is an Honorary Member of the International Sculpture Center. He is a former apprentice and assistant of the painter and sculptor Audrey Flack.
"Exotherm": Presents to the viewer a display of equipoised dichotomies: calm against fury, human nakedness against a mechanism of civilization. The pose and demeanor of the subject are intended to confront the viewer and challenge assumptions about representations of the female human form.