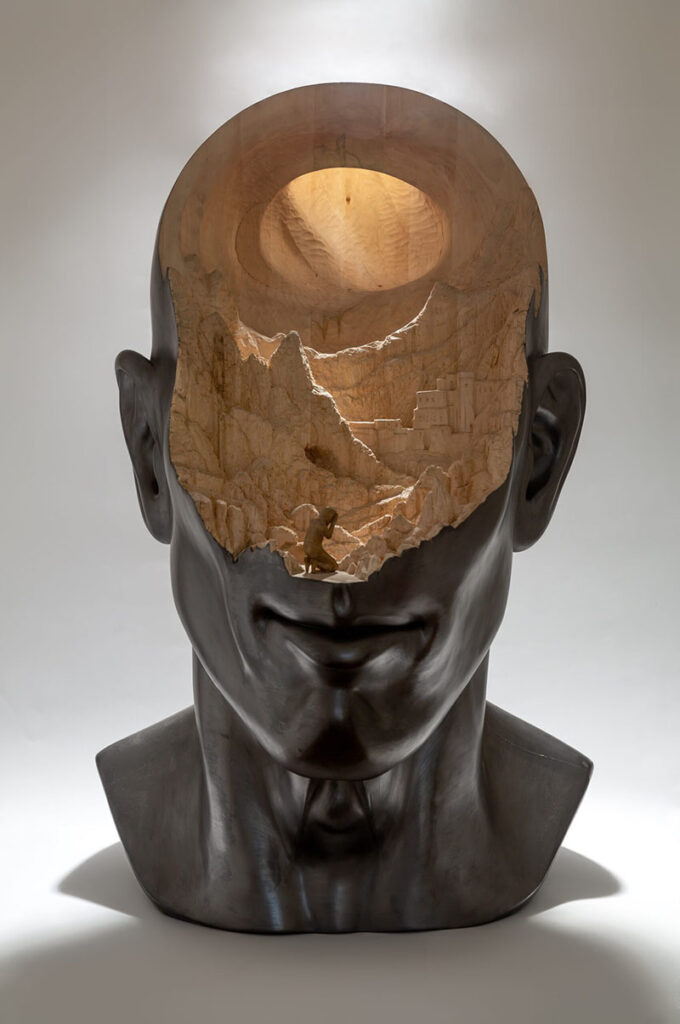 2nd Prize Winner
Yasha Young Projects Sculpture Award
Beautiful Bizarre Art Prize 2020
Richard Stipl
Title:
"Dream of the Prophet"
Medium & Dimensions:
Wood, gesso and graphite, 104 x 64 x 73cm
About the Artist
Richard Stipl is a Czech born, Canadian schooled in the 1990s in a post modern environment where content took precedent over form. His work became know in early 2000 for hyperrealistic sculptures exhibiting mostly in North American galleries and at international art fairs. Since then Richard's work has moved towards the psychological questioning of the human experience. Recently he has incorporated in to his work an obsession with collecting objects and items that embody memories or records of the past and are transformed once fused into new contexts.