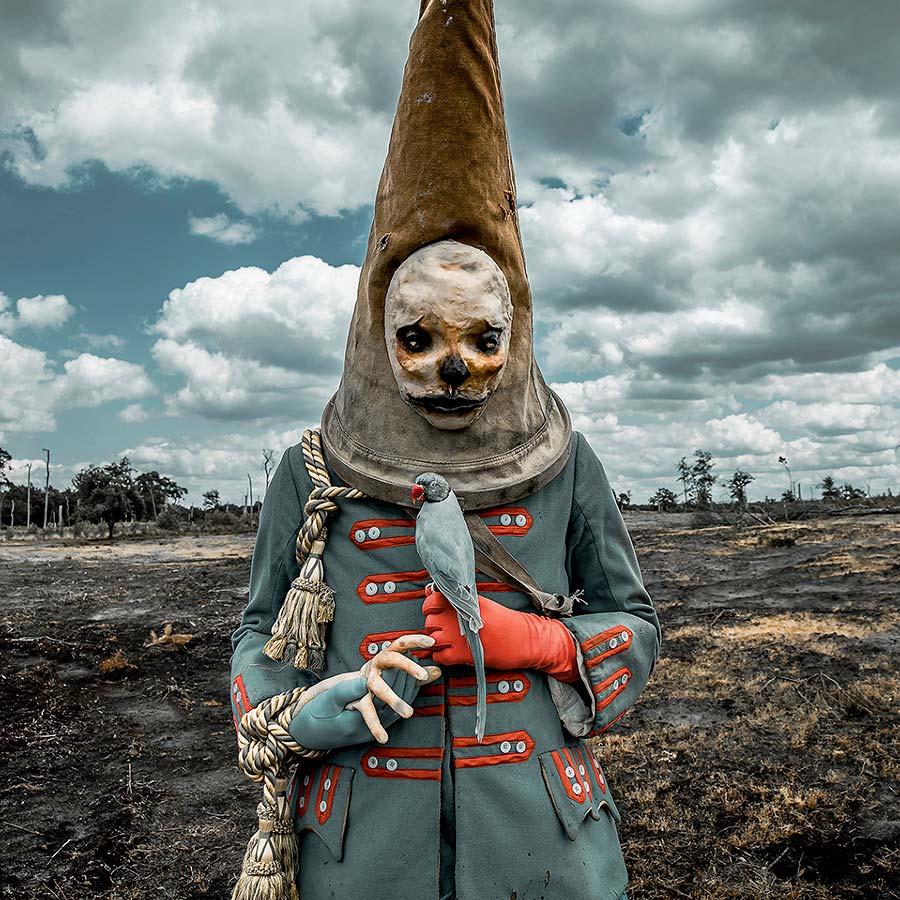 3rd Prize Winner
iCanvas Award
Beautiful Bizarre Art Prize 2020
Mothmeister
Title:
Postmortem Fairy Tale
Materials:
Digital photography [Canon 5Ds – Sigma lens 24-105 mm]
Mothmeister's work was published in Issue 33 of Beautiful Bizarre Magazine.
About the Artist
Mothmeister is the nonstop morphing alter ego of two artistic soulmates based in Belgium, home of surrealism. In their eerie post-mortem fairy tales, they portray a series of masked, grotesque characters – often accompanied by startling stuffed animals and a variety of curiosa from their private collection.