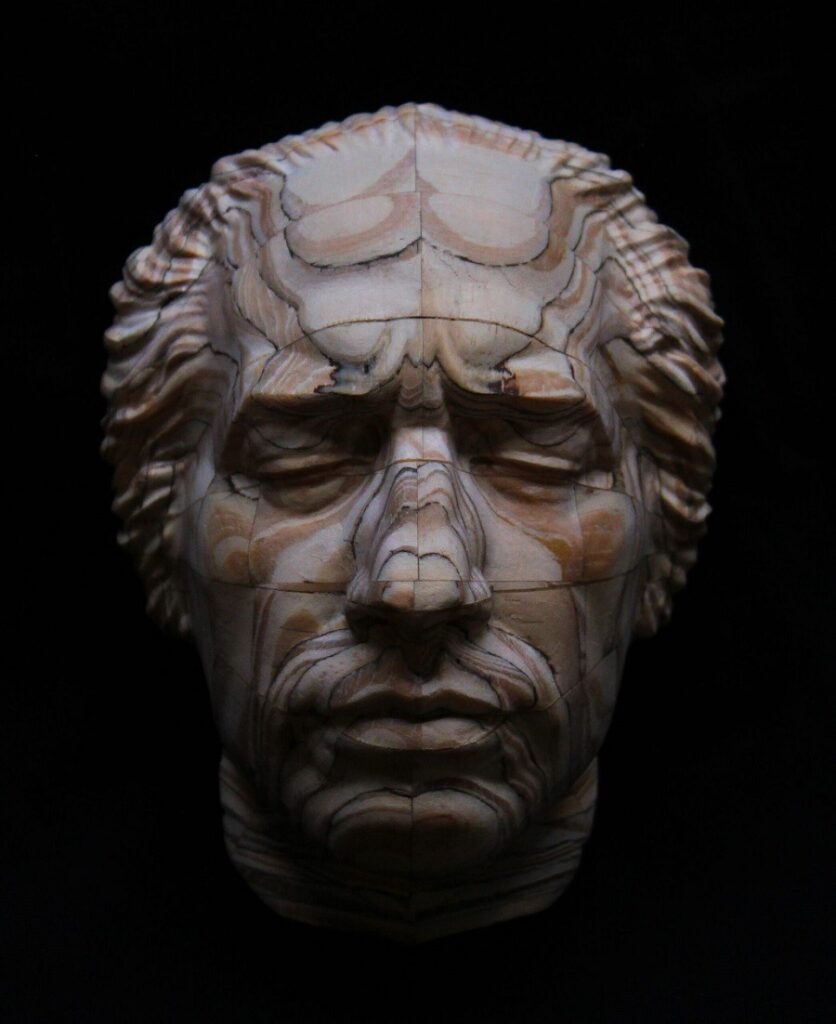 3rd Prize Winner
Yasha Young Projects Sculpture Award
Beautiful Bizarre Art Prize 2022
Jorge Vascano
Title:
"Silence"
Medium & Dimensions:
Laminated wood, 6″ x 4″ x 3″
About the Artist
Born in 1982, Lima-Peru, Jorge "Vascano" Vasquez-Elescano grew up in the tropical surroundings of Tarapoto where he initially develop his affinity for the arts. It was after moving to the US that he received formal training in various educational institutions such as: Northern Virginia Community College, Corcoran College of Art and Design, Maryland Institute College of Art and The New York Academy of Art, where he received his MFA in 2017. During that time and after, Jorge has had a solo show, and participated in numerous group and international exhibitions as well. Also he's been awarded merit international residencies to Giverny, France, Kylemore, and Ireland in painting, and Carrara, Italy, in stone carving. Moreover, he has been published in literary journals and news articles. Lastly, had his works featured in the Golden Globe and Academy Award nominated motion picture If Beale Street Could Talk. Jorge currently resides in Virginia where he continues developing his professional practice.
"Silence": The piece is about the uncomfortable and overwhelming Silence one can experience in the search for meaning in life. The uneasy feeling of reaching to the universe for answers or sings, but hearing nothing in return without realizing the freedom that lies in Silence.