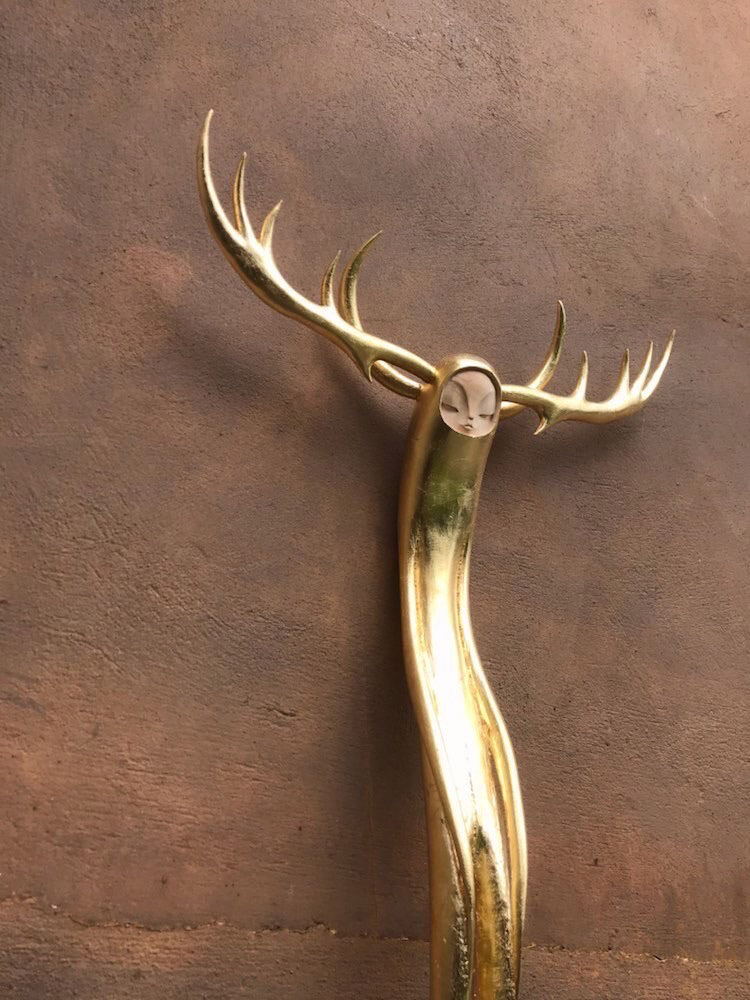 Honourable Mention
Beautiful Bizarre Art Prize 2020
Tach Pollard
Title:
Ra
Medium & Dimensions:
Hawthorn wood and gold leaf, 80 x 40 x 8cm
About the Artist
Tach Pollard: I love carving. I really feel honoured to go on a journey with the spirit of whichever wood I'm working with. It feels like a dance, a way in which to express and give life to the folkloric songs embedded and infused into the wood.