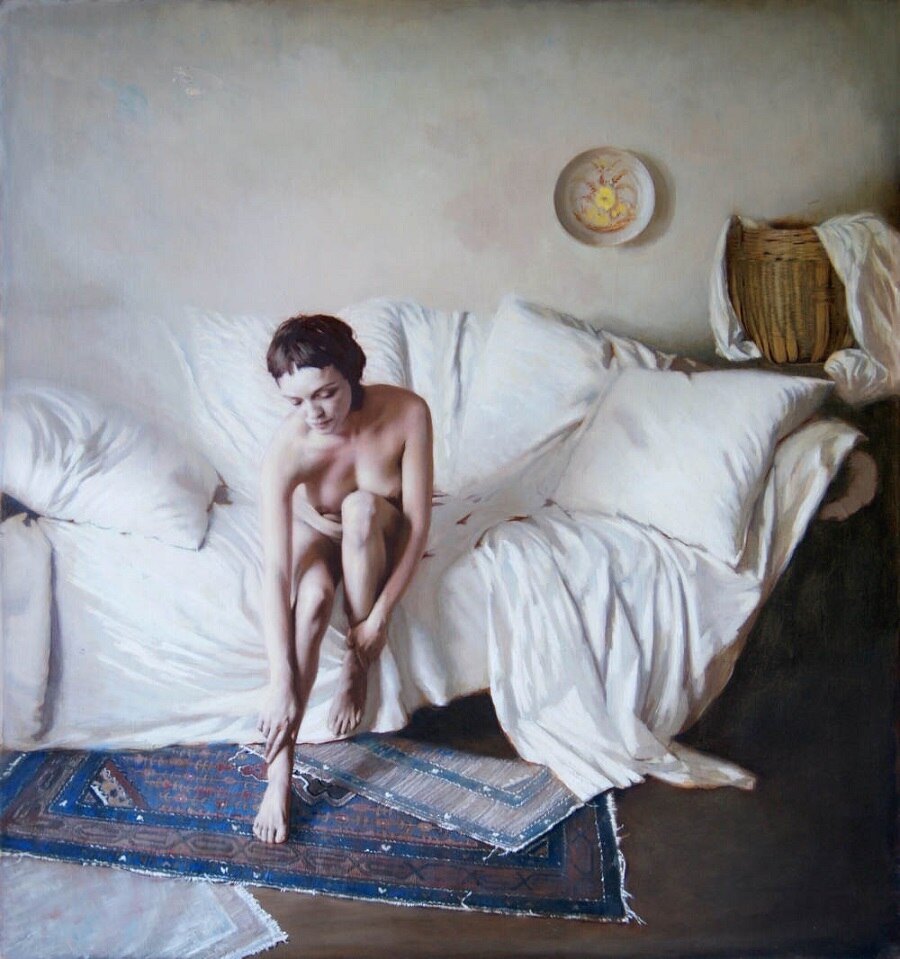 Honourable Mention
Beautiful Bizarre Art Prize 2021
Carla Paine
Title:
"Before the Bath"
Medium & Dimensions:
Oil on Linen, 32″ x 30″
About the Artist
Carla Louise Paine, born 1982 in Denver Colorado, was educated in the traditions and techniques of classical oil painting in Florence, Italy. There, at the Florence Academy of Art she completed three years of intense study, spending her last trimester in 2010 in Sweden at the Academy's Scandinavian branch. Prior to that she studied at the highly regarded School of the Art Institute in Chicago. Over the last ten years Carla has received numerous awards and recognition for her work including multiple awards from the Art Renewal Center, the International Guild of Realism and Bold Brush, and her work can be found in private collections around the world. Currently Carla lives in Washington State and has set up her studio on her family's small farm just outside of the state's capitol, Olympia.