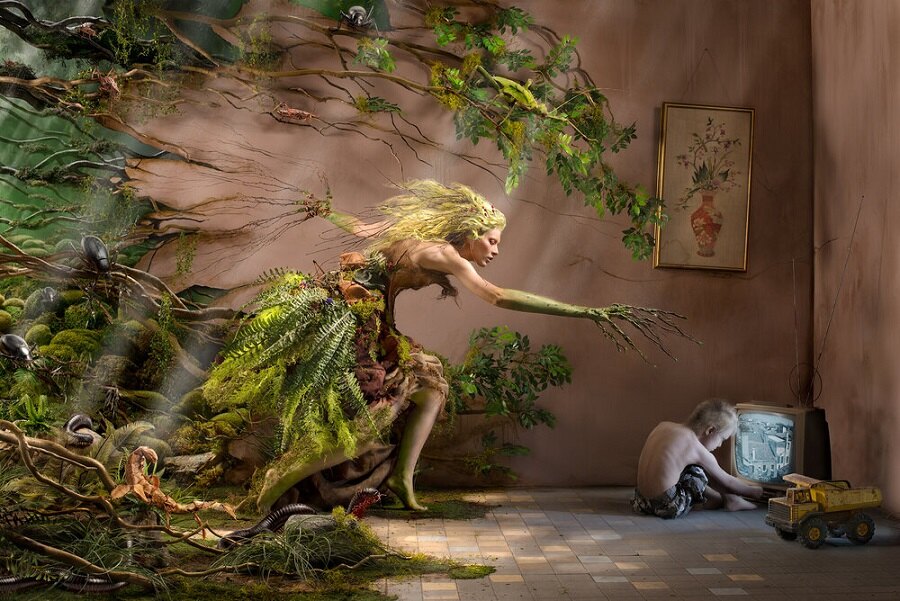 Honourable Mention
Beautiful Bizarre Art Prize 2021
Ransom & Mitchell
Title:
"It Will Be Ours"
Medium & Dimensions:
Photomanipulation (Nikon D800 50mm f1.4). Model: Alexzandria Compton; MUA: Jihyun Kim; Wardrobe: Kaytee Papusa
Ransom & Mitchell's work is being published in the upcoming Issue 38 of Beautiful Bizarre Magazine.
About the Artist
Ransom & Mitchell is a still + motion creative team in San Francisco featuring the combined talents of director – photographer Jason Mitchell and set designer – digital artist Stacey Ransom. Together we create highly-detailed and visually-lush photographic and digital art scenarios and portraits. Our work is narrative in nature and draws upon the darker undercurrent that exists within all aspects of society.