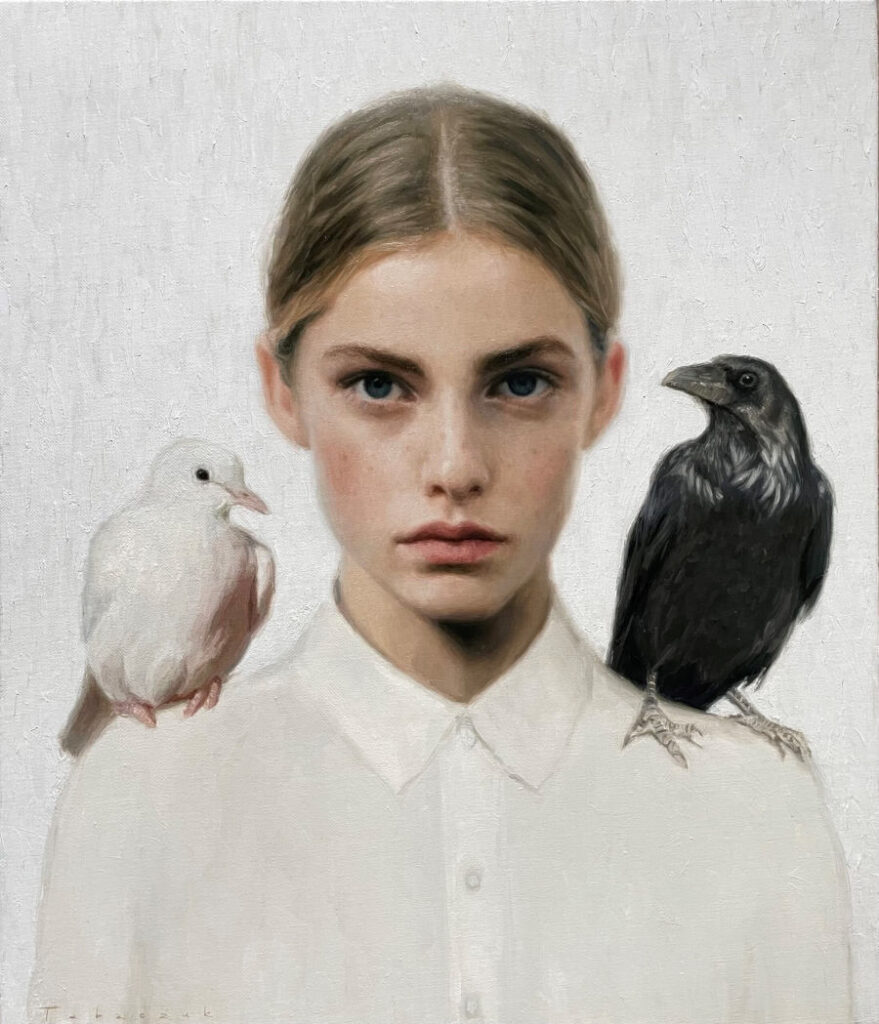 Honourable Mention
Beautiful Bizarre Art Prize 2022
Awarded by RAYMAR
Kesja Tabaczuk
Title:
"Dove and Crow"
Medium & Dimensions:
Oil on linen, 70cm x 60cm
About the Artist
Kesja Tabaczuk was born in Opole, Poland and is currently living in Oslo, Norway. She started studying art as soon as she could. At the age of 12, Kesja applied to a school of Art in her home city of Opole. She passed the test of drawing and painting with full score at first try. After 3 successful years she decided to continue studying art in "OSSP" high school in Opole. She graduated high school winning first prize for the painting of the year. At age 18, she successfully applied to the University of Art in Poland. Although she was accepted, she decided to continue self education instead. Her favorite painting medium are oil paints and her biggest inspiration are people, therefore her work is often a portraiture and figurative painting. She is represented by the Ramfjord gallery in Oslo and the Arcadia Contemporary in NYC
"Dove and Crow": This is an Oil painting on linen canvas. It is a portrait of a woman looking straight at the viewer with two birds (white dove and black crow) sitting on her shoulders.