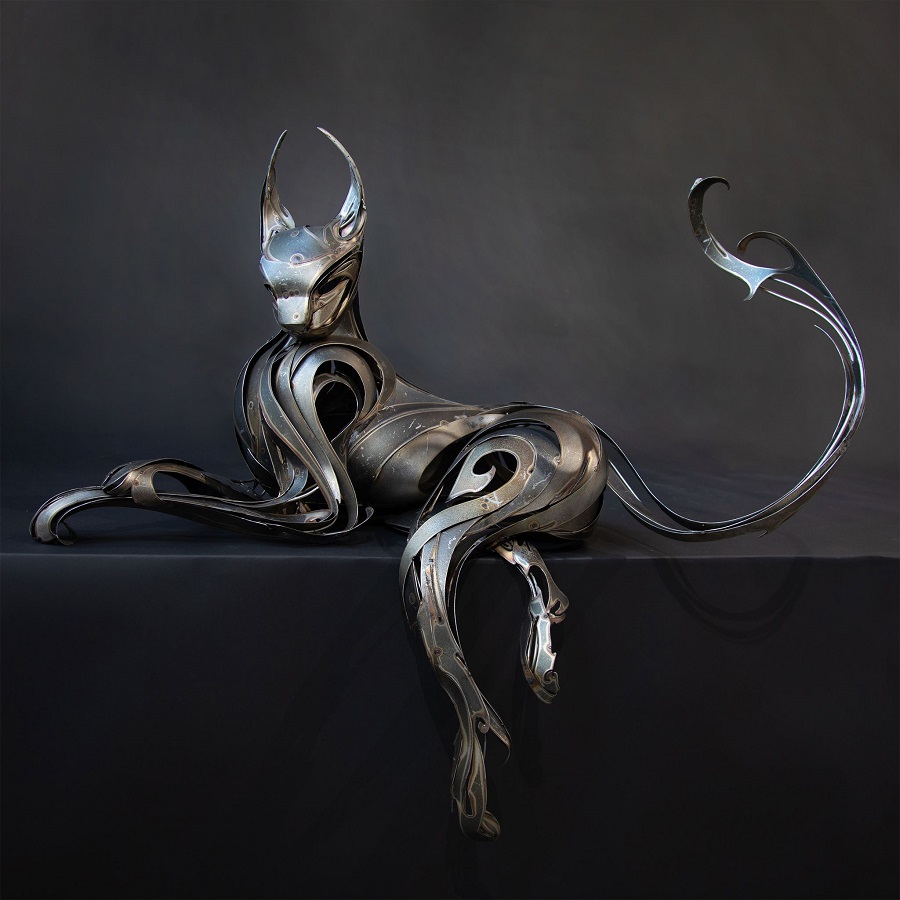 Honourable Mention
Beautiful Bizarre Art Prize 2022
Awarded by Yasha Young Projects
Georgie Seccull
Title:
"She Who Demands Devotion"
Medium & Dimensions:
Treated stainless steel, 18″ x 32″ x 19″
About the Artist
Georgie Seccull is an Australian sculptor whose work explores our individual and collective perceptions of polarities in existence, and how these observations inform our reality. "We are born out of chaos in darkness and come into the light– my process is much the same: I begin with a thousand pieces scattered on the ground, then working almost like a jigsaw puzzle, I pick them up one by one and allow each piece to come together organically and dictate the outcome." Working meticulously by hand, Seccull transcends hard heavy steel into fluid expressions of life force, each piece an exploration into the delicate aspects of the natural world through paradox in subject matter and use of materials. Georgie's work can be found in private collections and public spaces throughout Australia, has been exhibited in the National Gallery of Victoria as well as been recognised with multiple awards.
"She Who Demands Devotion": She doesn't move to seduce you, she seduces to move you. She is the animating force, the original thread, deliciously weaving the material world into being.