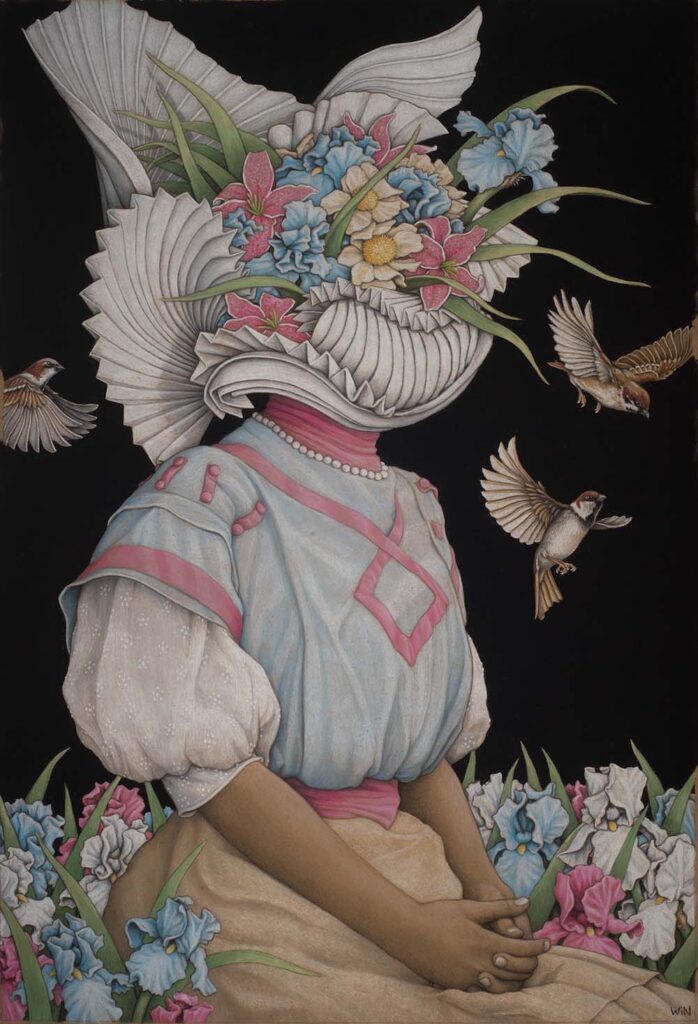 Honourable Mention
Beautiful Bizarre Art Prize 2022
Awarded by Modern Eden Gallery
Win Wallace
Title:
"Parishioner #8″,
Medium & Dimensions:
Charcoal, conte', pencils, 36″ x 24"
About the Artist
Win Wallace was born in South Carolina and is currently based in Austin, Texas. His recent practice focuses on conte and charcoal portraits, as well as ink drawings. Since high school, Wallace played in bands and made scores of flyers for underground punk and noise rock shows. Over the years, he made posters for bands like the Melvins, Neurosis, Sleep, Helios Creed, Alice Donut, DMBQ, Animal Collective, Scratch Acid, The Dicks and many others. He moved to Austin in the mid 1990's to study drawing at the University of Texas. His drawings are influenced by history, art history, dreams, nature and pathos. Wallace has exhibited his work extensively in Texas, throughout the United States and internationally. Win draws every day. Education: 1998 University of Texas, Austin, BA studio art. Select Awards: 2018 Delusional First Place Jonathan Levine Projects Jersey City, NJ 2012 Finalist Hunting Art Prize, Houston, Texas. Selected Exhibitions: 2022 "10 Year Anniversary Show" Antler Gallery Portland.
"Parishioner #8″: One of the witnesses to the Apparition in the garden.