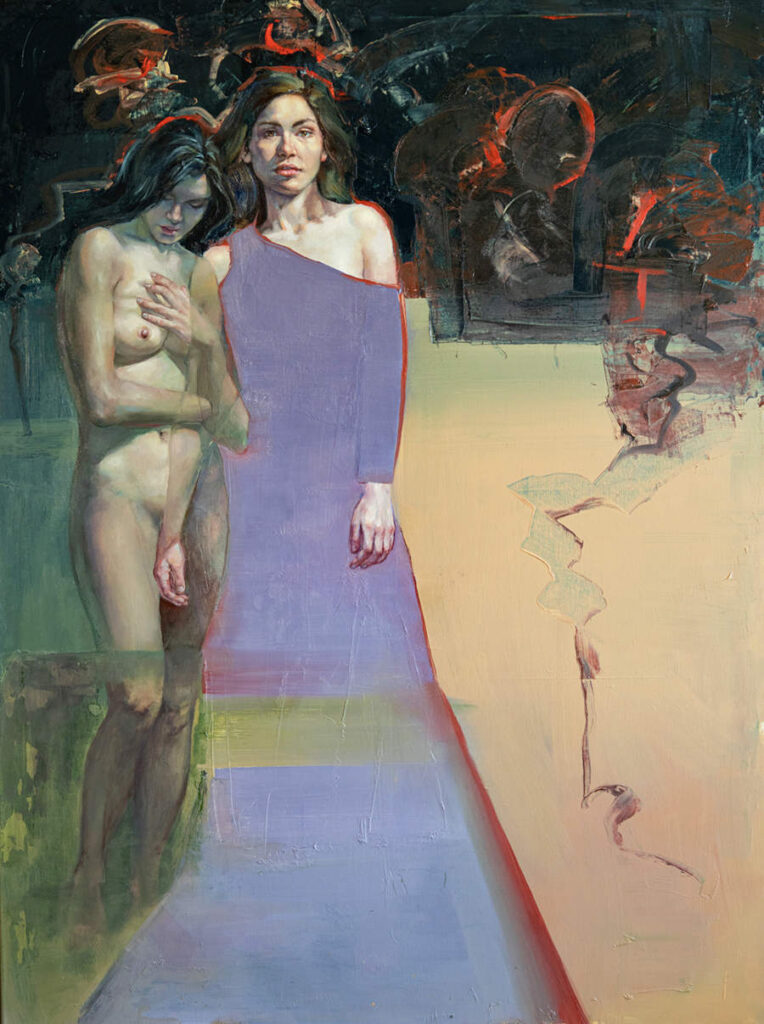 Honourable Mention
Beautiful Bizarre Art Prize 2023
Awarded by Beautiful Bizarre Magazine
Chenoa Warner
Title:
"Alone with You"
Medium & Dimensions:
Oil on Linen, 36″ x 48″
About the Artist
Chenoa Warner explores oil paints' transparent and textural applications and their ability to convey emotion. The use of paint, repeated layers, and strong textural palette knife application convey the strength and struggle of her lived experiences. Chenoa is most drawn to the psychology of the human experience. She finds our choices and relationships to be an endless source of inspiration for her art and tries to explore these themes in current projects. For Chenoa, paint is a medium to develop sensory communication with the viewer and communicate the human experience visually.
"Alone with You": Inspired directly by the search for history and memory, I felt at times that I was held in the embrace of a ghostly passenger to my life, a part of me holding on with need and maybe fear no matter how fearless I appeared to the world. I have spent much of my life covered in both a literal and metaphoric sense, and I wanted to paint this grasp of the naked, vulnerable side paired with the chaos and texture of the covered and unfathomable exterior, examining the juxtaposition.