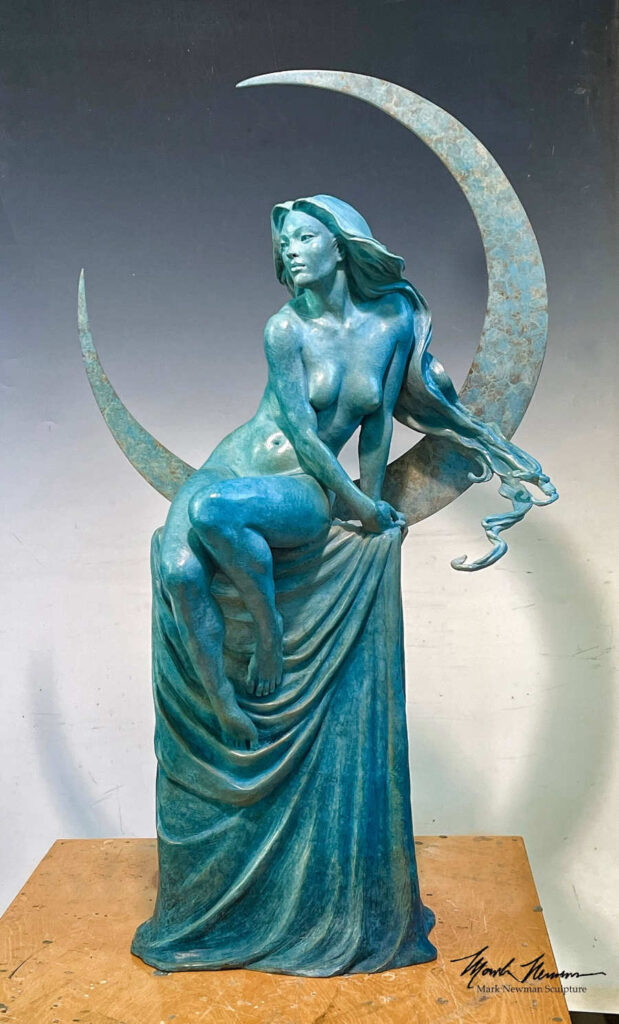 Honourable Mention
Beautiful Bizarre Art Prize 2023
Awarded by Haven Gallery
Mark Newman
Title:
"Light of the Moon"
Medium & Dimensions:
Bronze, 11″ x 13″ x 6″
About the Artist
Creating art has been Mark Newman's passion ever since he can remember. It grows stronger within him over time. The art he creates manifests itself in many different genres and styles never really settling in just one for very long. From commercial work for hire to his personal fine artwork, the drive to make it his best effort for each project stays consistent. Making Art keeps Mark alive and sane.
"Light of the Moon": Feminine beauty composed harmoniously with shapes and forms guiding the viewers eyes around never resting in one place for very long. Mark tries to create this experience in most his fine artwork.