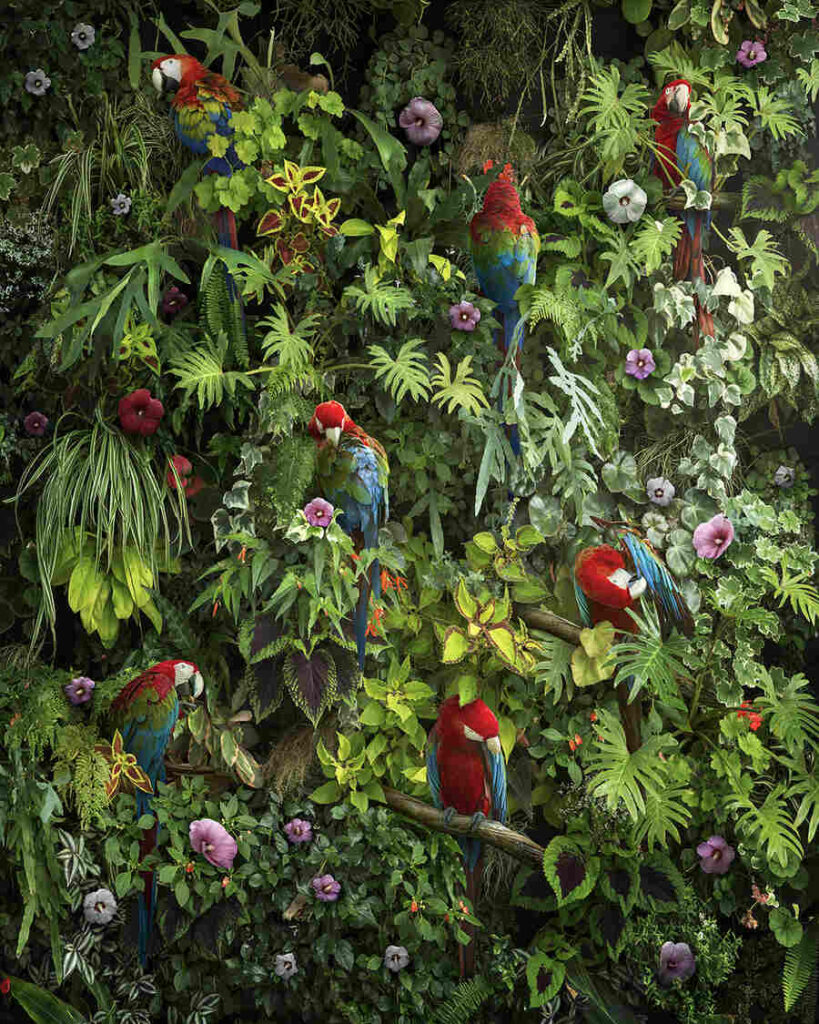 Honourable Mention
Beautiful Bizarre Art Prize 2023
Awarded by iCanvas
Nick Pedersen
Title:
"Canopy"
Medium & Dimensions:
Digital Collage, Canon EOS, Apple iMac, Wacom Tablet, Adobe Photoshop
About the Artist
Nick Pedersen received his MFA in Digital Arts from Pratt Institute in Brooklyn, NY in 2011. Pedersen's work combines his own photography, digital collage, and printmaking techniques to create elaborate, photorealistic images focusing on environmental issues. A main theme in his work is "beautiful decay," creating large-scale pieces that reveal a satirically, post-apocalyptic vision of the not-too-distant future. Pedersen's artwork has been shown in galleries across the country and internationally, including the Los Angeles Center for Digital Art, Paradigm Gallery, and Arch Enemy Arts. He has published two artist books featuring his long-term personal projects Sumeru and Ultima, and his work has been featured in publications such as Vogue, Juxtapoz, and Hi-Fructose. Pedersen has also completed artist residencies at the Banff Center in Canada, the Gullkistan Creative Residency in Iceland, and the Utah Museum of Contemporary Art to work on his environmental projects.
"Canopy": Nick's work plays off of older forms of beauty in art making, referencing sublime landscape paintings, animal studies and still life's, fanciful wallpaper, and textiles. His images appropriate these picturesque styles and idealized nature imagery to create elaborate juxtapositions with subversive elements from modern civilization. With this piece "Canopy" Nick wanted to create a photographic composite image that incorporates a very design-centric composition, almost as living wallpaper.