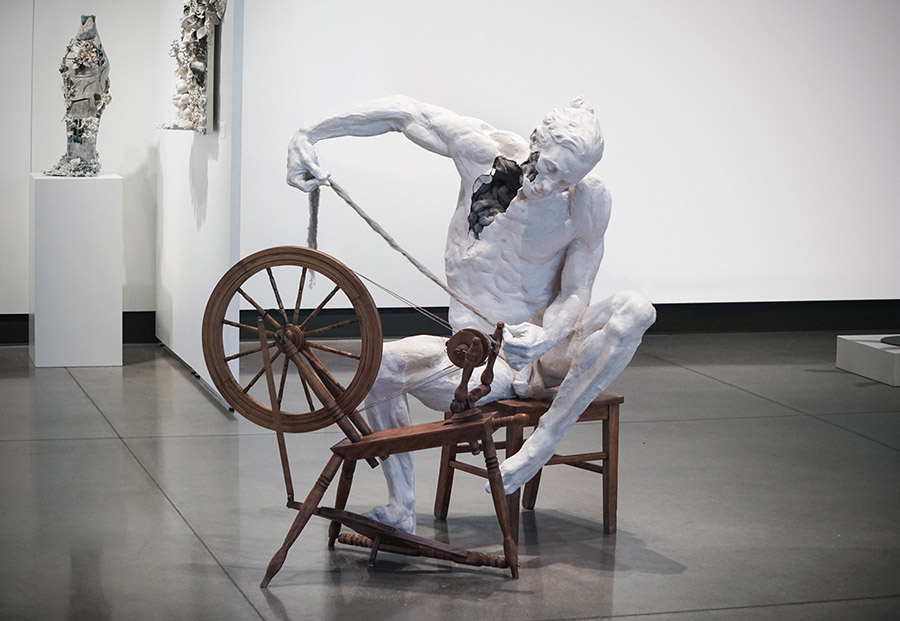 Winner of the Peoples Choice Award
Beautiful Bizarre Art Prize 2020
Justin M Zielke
Title:
The Spinning Wheel
Medium & Dimensions:
Resin, wool, and found object, 48 x 48 x 48″
About the Artist
Justin Zielke is a Kansas based sculptor, installation artist, and adjunct professor. He has earned a BFA from the University of Kansas and an MFA from the Savannah College of Art and Design. Justin works with clay, wood, found objects, and digital mediums. His works are currently being exhibited at the Mary R Koch Arts Center. He has been the recipient of the Koch Cultural Trust Grant and the Kansas Creative Arts Industries Commission in partnership with the Vernon Filley Museum of Art. Justin has participated in the Vermont Studio Center Artist Residency with an artistic merit grant and the Jentel Artist Residency.