3rd Prize Winner: Beth Mitchell
3rd Prize Winner
Beth Mitchell
"Ariadne" [Digital Camera, Nikon D810]
Beth Mitchell is a Brisbane-based Fine Art Photographer specialising in feminine, figurative underwater work. Her images explore and echo classic art themes and stories fantastical, as well as the impact of strong Australian female achievers. Works currently in progress include notable female subjects portrayed through the lens of her underwater aesthetic; 2019 will maintain her ethereal themes partnered with powerful narratives which inspire an audience both visually and emotionally.
"Ariadne": (Autumn) from underwater series "The Dome", is a contemporary tribute to the Renaissance era.
2nd Prize Winner: Nicolas Bruno
2nd Prize Winner
Nicolas Bruno
"Attesa" [Digital Camera, Nikon D810, Nikon 50mm 1.4]
Nicolas Bruno studied at Purchase College of New York, where he received his BFA in Photography in 2015. His studio practice is based in Northport, New York, where he photographs and fabricates props for his compositions. Bruno weaves together his terrifying experiences of Sleep Paralysis with surreal self portraiture in a therapeutic translation of night terror to image. His constructed worlds of uncertainty exist on plane between waking and sleeping, where he is tormented by a physical embrace of the subconscious and its perils, all while being paralyzed in bed. Influences of 19th century Romanticists, historical texts of occultism, and dream symbolism lace each composition with various visual dialogues of the macabre.
"Attesa": portrays a visual dialogue of a typical sleep paralysis experience. The tethered anvil clings to a fraying rope, slowly giving way to the flame below. The immense weight looms above the paralyzed subject, symbolizing the crushing pressure that one may feel during a sleep paralysis episode.
1st Prize Winner: Soulcraft
1st Prize Winner
Soulcraft [Ben Sumner Franke]
"Trust Fall" [Digital Camera, Sony A7R2 with Zeiss 35mm2.8]
For much of Soulcraft's life, he's studied the human form in figure drawing workshops and during art school. During his practice, he came to the sudden realization and eventual conclusion that the human form, specifically the feminine figure is perhaps one of the highest forms of natural art. In regards to the mastery of visual arts, the likeness of the feminine is quite a challenge. Consider the fact that there's an unmatched subtlety to the feminine that emphasizes and celebrates visual math. Flowing curves and delicate angles that seem to whisper the silent names of the elements. The same subtleties are found in the intricate forms of nature, and likewise, in the dissonance of jagged and complex textures. When juxtaposed, these harmonies and contrasts celebrate the human form. Within the movements of the muse, a dance of mind and body, a glimpse of the soul. Having just picked up photography, this is what Soulcraft seeks to capture through his lens as a new avenue of creative expression.
The land of ice and fire, where solar rays linger on sleepless nights, golden dusk smoldering like the coals of a tired hearth. The earth sings an ancient song of stone and steam. Born into and of it through a "Trust fall", the quiet witness, the youth of a saga.
Thank you & Acknowledgements
Congratulations to the Stocksy United Photography Award winners, Soulcraft, Nicolas Bruno and Beth Mitchell!
Thank you again to all the photographers from around the world that entered, it was an honour and a pleasure to view your work. As Beautiful Bizarre Magazine's Editor-in-Chief I have the pleasure and honour of curating each issue of the magazine and curating our yearly exhibitions! The many wonderful and talented Art Prize entries we received have given me a plethora of new ideas and choices to pursue in future. I will also be taking the opportunity to share many of the amazing entries submitted over the coming months on our social media platforms, as I truly believe that all of these artists deserve more recognition and promotion of their work.  So thank you again for your interest in the Beautiful Bizarre Art Prize, I very much hope to see how your work has grown and developed in next year's Prize.
I would also like to sincerely thank the 2019 Jury Panel, particularly the Stocksy United Photography Category Judge, Haris Nukem who gave his time and expertise to the panel, the other Category Judges, Crystal Morey [Sculpture] Tom Bagshaw [Digital Art], Jeremy Geddes [Traditional Art], representatives from our amazing sponsors INPRNT and Stocksy United, Directors of Haven Gallery Erica and Joseph, and of course to my partner Beautiful Bizarre Magazine's Co-Founder Richard Purssey. The judging process was extremely difficult with so many exceptional entries, so thank you again!
Finally I would like to once again extend my deepest thanks to this year's major sponsor of the Photography Award – Stocksy United, an artist owned co-operative providing an amazing curated collection of royalty-free stock photos and videos. Stocksy makes discovering unique, beautifully authentic imagery effortless. Sincere thanks also to our other sponsors [listed below], it is through your generosity that the Award Winners will be able to enrich their practice. ~ Danijela Krha Purssey, Co-Founder & Editor-in-Chief, Beautiful Bizarre Magazine.
Stocksy United Photography Award
The Stocksy United Photography Award 1st Prize Winner will receive:
2nd and 3rd Prize Winners will receive:
12 month print subscription to Beautiful Bizarre Magazine to inspire their practice
An exclusive in-depth interview published on the Beautiful Bizarre Art Prize and Beautiful Bizarre Magazine websites.
Timeline
21 Oct 2019: Sculpture Award Winners announced
22 Oct 2019: Stocksy United Photography Award Winners announced
23 Oct 2019: Digital Art Award Winners announced
24 Oct 2019: INPRNT Traditional Art Award Winners announced
25 Oct 2019: Beautiful Bizarre Art Prize 1st Prize Winner, Honourable Mentions & People's Choice Winners announced
14 Dec 2019: Awards presentation and opening reception of the Beautiful Bizarre curated exhibition 'Ritual' at Haven Gallery, Northport, New York USA. (1st Prize Winners will contribute an original work in keeping with the 'Ritual' theme)
12 Jan 2020: 'Ritual' exhibition at Haven Gallery closes.
SPONSORED BY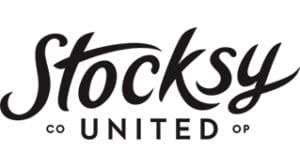 SUPPORTING SPONSORS