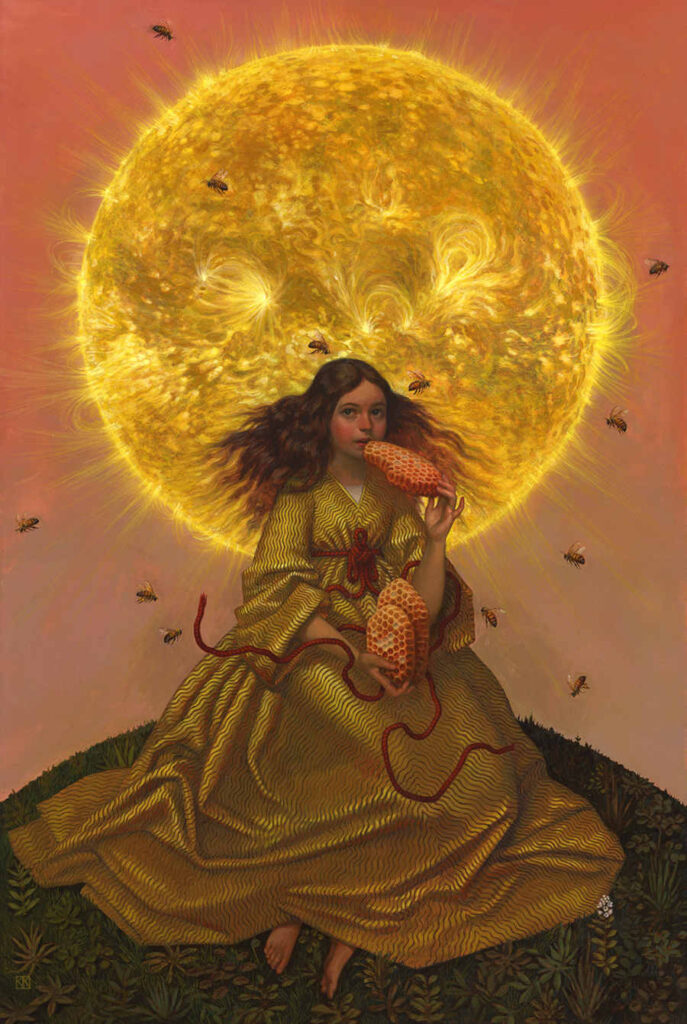 Grand Prize Winner
Beautiful Bizarre Art Prize 2022
Kristin Kwan
Title:
"The Golden Afternoon"
Medium & Dimensions:
Oil on panel, 36″ x 24″
Kristin's work was published in Issue 39 of Beautiful Bizarre Magazine.
About the Artist
Kristin Kwan is an artist who makes illustrative paintings and drawings. She works primarily in oil on panel, her subjects being nature, animals, and the human figure. Inspired in turns by the natural world, and by legends and myths, she uses elements of fantasy and allegory to explore themes of life, death, and rebirth. Kristin lives in Lincoln, NE, USA.
"The Golden Afternoon": There is a time of day cherished by photographers, the golden hour, when the sun slants in a dramatic way and colours are heightened and there is an intensity to the atmosphere. I find this time of day to bring painful anxiety, the golden hour hurts. But to sit in that buzzing distraction, sweetness.
The 2022 Beautiful Bizarre Art Prize is proudly sponsored by
GOLD SPONSORS
SILVER SPONSORS
SUPPORTING SPONSORS