We hope you have enjoyed our week of reveals. The Winners of each Award [INPRNT Traditional Art Award, Sculpture Award, Stocksy United Photography Award and Sculpture Award] have now been announced, and aren't they all amazing?
Now, it's time for the biggest reveal yet! The 1st Prize Winner of the 2019 Beautiful Bizarre Art Prize, the three Honourable Mentions selected by Haven Gallery Directors, and the Winner of the People's Choice Award which saw our amazing arts community contribute over 7,500 votes! Thank you to everyone that voted – we really appreciate your thoughts and opinions.
Our Thanks
Before we reveal the final Winners, we would like to once again sincerely thank the 2019 Jury Panel:  Jeremy Geddes [Traditional Art], Tom Bagshaw [Digital Art], Crystal Morey [Sculpture], Haris Nukem [Photography], representatives from our amazing sponsors INPRNT and Stocksy United, Directors of Haven Gallery Erica and Joseph, and Beautiful Bizarre Magazine's Editor-in-Chief Danijela Krha Purssey and Co-Founder Richard Purssey who so generously gave their time and expertise. The judging process was extremely difficult with so many exceptional entries, so thank you again for making the hard decisions!
Finally our grateful thanks to this year's major sponsors INPRNT and Stocksy United. On behalf of Beautiful Bizarre Magazine and the global community of artists, thank you for championing the Arts. This kind of support and backing of the representational visual arts is important now more than ever – so THANK YOU, we are deeply grateful!
Thanks also to our supporting sponsor Static Medium for giving our winner such a valuable service!
Beautiful Bizarre Magazine will work hard to ensure that the 2020 Art Prize adds even more value to the global arts community across mediums and genres. The 2020 Beautiful Bizarre Art Prize will open on 1 February 2020, so to ensure you don't miss the news, please join the email mailing list here.
'Ritual' Exhibition
We look forward to sharing the artworks that each 1st Prize Winner creates for the Beautiful Bizarre exhibition 'Ritual', which opens on 14 December at Haven Gallery in Northport, New York USA. These will be shared in the coming weeks leading up to the opening. If you happen to be in New York state, please join the Beautiful Bizarre Magazine Co-Founders who will be flying to the USA from Australia to enjoy the works in person, and of course to present the specially commissioned glass sculpture Awards to the 1st Prize Winners at the opening reception. We hope to see many of you there so we can celebrate together!
2019 Beautiful Bizarre Art Prize 1st Prize Winner
The overall 1st Prize Winner will receive:
Winners
So without further adieu, it is with great pleasure and much pride that we share with you the Winner of the 2019 Beautiful Bizarre Art Prize, Honourable Mentions and the Winner of the People's Choice Award.
Winner
2019 Beautiful Bizarre Art Prize

Annie Murphy-Robinson
"Emily and the Ram (Conjuring)", Sanded charcoal on paper, 65 x 42″
Honourable Mentions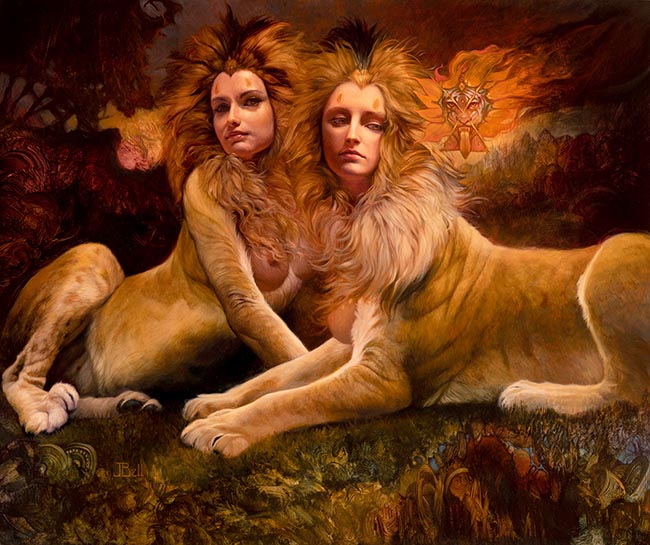 Julie Bell
"Oracle to the Sphinx Sisters", Oil on Wood, 20 x 24″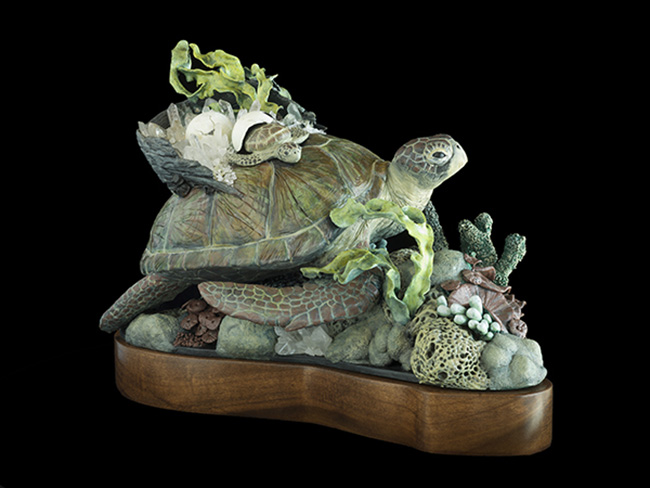 Nikole Cooney
"In the Flow",  Epoxy clay, quartz, 12 x 11 x 18″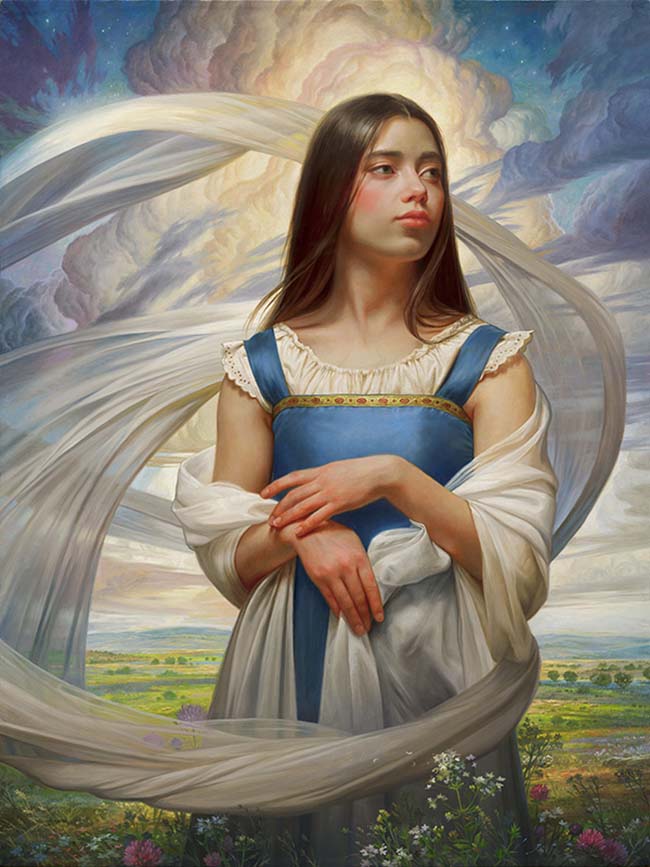 Howard Lyon
"Ella Standing Between the Earth and Sky", Oil on Linen, 24 x 32″
People's Choice Winner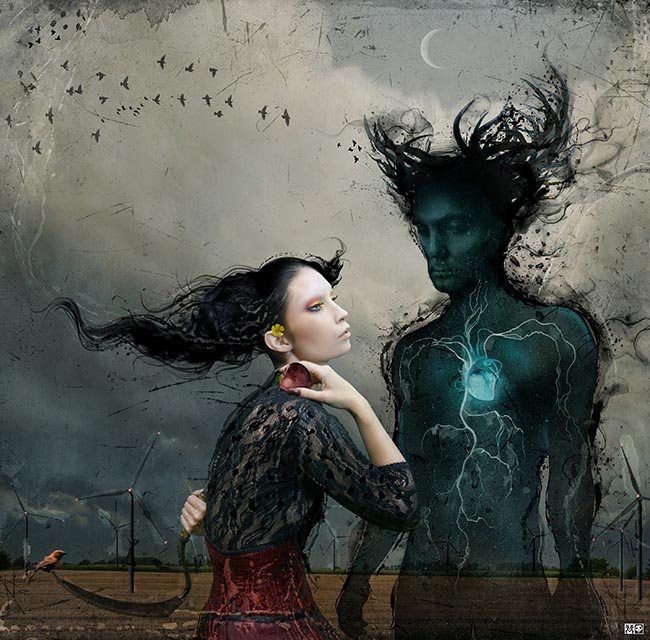 Vincent Marcone
"Nothing Can Stop Lleana", Digital Collage
SPONSORED BY