We hope you have enjoyed our week of reveals. The Winners of each Award [INPRNT Traditional Art Award, Yasha Young Projects Sculpture Award, iCanvas Photography Award, ZBrush Digital Art Award] have now been announced, and aren't they all amazing?
Well, now its time for the biggest reveal yet! The Winner of the 2020 Beautiful Bizarre Art Prize, the five Honourable Mentions selected by Modern Eden Gallery Directors and this year's wonderful sponsors, and the Winner of the People's Choice Award, which saw our amazing arts community contribute over 17,000 votes!
Thank you to everyone that voted for the People's Choice Award, we really appreciate your thoughts and opinions
As an international ambassador of the arts, Beautiful Bizarre Magazine's long term vision for the Beautiful Bizarre Art Prize is to follow in the footsteps of Ru Paul's Drag Race. To make contemporary representational art accepted, loved and respected, alongside traditional "high brow art" in homes and cultures around the world. And as an Australian business, we would love the Beautiful Bizarre Art Prize to emulate the incredible success of Triple J's Unearthed, which provides recognition and a platform for emerging artists in non mainstream fields. We understand that these are VERY big shoes to fill, but we believe that the Beautiful Bizarre Art Prize can do what Ru Paul's Drag Race and Triple J's Unearthed has done, for visual artists globally – and in our 3rd year the Beautiful Bizarre Art Prize already surpasses all known local prizes both in volume and caliber of entries!
With our drive, commitment, hard work and passion, plus leveraging our international print magazine's massive global readership, and our 1 million+ social media followers – we can and will change the world!

Danijela Krha Purssey, Beautiful Bizarre Magazine
Our Thanks
Before we reveal the final Winners, we would like to once again sincerely thank the 2020 Jury Panel: Hannah Yata [Traditional Art], Rafael Grassetti [Digital Art], Kate MacDowell [Sculpture], Ellen Rogers [Photography]; representatives from our amazing sponsors INPRNT, iCanvas, Yasha Young Projects, and ZBrush; Museum Gallery Director Rachael Parsons of New England Regional Art Museum; Directors of Modern Eden Gallery Kim Larson and Bradley Platz; and Beautiful Bizarre Magazine's Editor-in-Chief Danijela Krha Purssey and Co-Founder Richard Purssey who so generously gave their time and expertise.
The judging process was extremely difficult with so many exceptional entries, so thank you again for making the hard decisions!
On behalf of Beautiful Bizarre Magazine and the global arts community, thank you for championing the Arts. This kind of support and backing of the representational visual arts is important now more than ever – so THANK YOU, we are deeply grateful!
Beautiful Bizarre Magazine will work hard to ensure that the 2021 Beautiful Bizarre Art Prize adds even more value to artists globally. The 2021 Beautiful Bizarre Art Prize will open on 1 February 2021, so to ensure you don't miss the news, please join the email mailing list here.
'Midnight Garden' Exhibition
We look forward to sharing the artworks that the 1st, 2nd and 3rd Prize Winners in each Award category, and of course the overall Winner of the 2020 Beautiful Bizarre Art Prize create for the upcoming Beautiful Bizarre exhibition 'Midnight Gallery', which opens on 24 October at Modern Eden Gallery in San Fransisco, USA. These will be shared in the coming weeks leading up to the opening. If you happen to be in San Fransisco, please drop in to see the exhibition in person, its going to be spectacular!
The entire exhibition will of course also be online and the Gallery will be sharing a virtual walk through. If you would like to be added to the Collectors Preview, please email Gallery Director, Kim Larson on [email protected]
Winner of the 2020 Beautiful Bizarre Art Prize
The overall 1st Prize Winner will receive:
Winners
So without further ado, it is with great pleasure and much pride that we share with you the Winner of the 2020 Beautiful Bizarre Art Prize, Honourable Mentions and the Winner of the People's Choice Award.
Winner 2020 Beautiful Bizarre Art Prize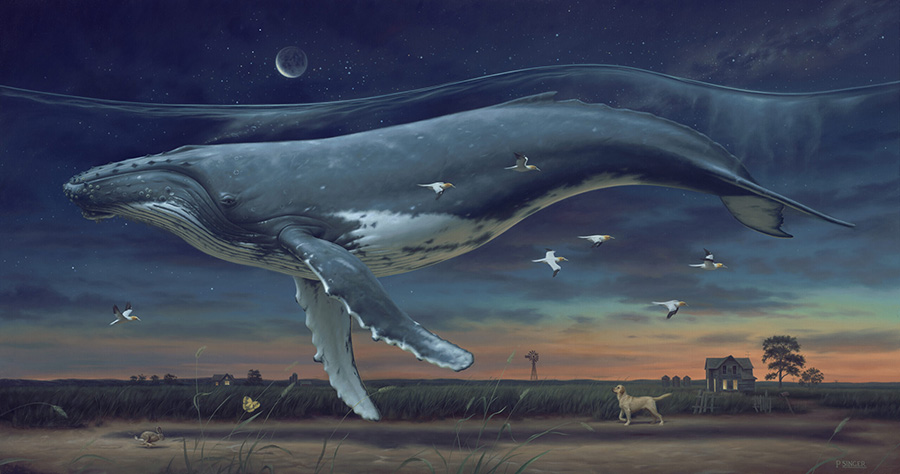 Phillip A Singer
"Night Trip", Oil on linen, 32 x 60″
Phillip A Singer: The idea of creating an illusion of reality on a surface has always been compelling to me. Pictures of old master paintings and images in magazines were my first encounters I had with painting. Seeking the instruction that could take my art to a higher level led me to the School of Visual arts In NYC. It was there I was exposed to other worlds of painting and pursued my career in Illustration. The challenges of illustration taught me a great deal but I was rarely used creatively. I had visions of the surrealism I wanted to create and began showing that new work at art festivals all over the country. I like to paint creatures that pulse with life as well as inanimate objects that take on new meanings as they are placed in curious combinations. Balancing the high standards of traditional realism and the new imagery that our current world demands is a challenge. In the end I hope the images are unique and worthwhile.
"Night Trip": Night Trip is about the journey we can go on when we tune out of our digital world and surrender to the trip that our subconscious can provide. All of my pieces start with a desire to paint a certain subject. I sketch the ideas over and over until a concept presents itself.
Honourable Mentions
Ingrid Baars
"Glory", Digital collage
Awarded by Beautiful Bizarre Magazine's Editor-in-Chief, on behalf of ZBrush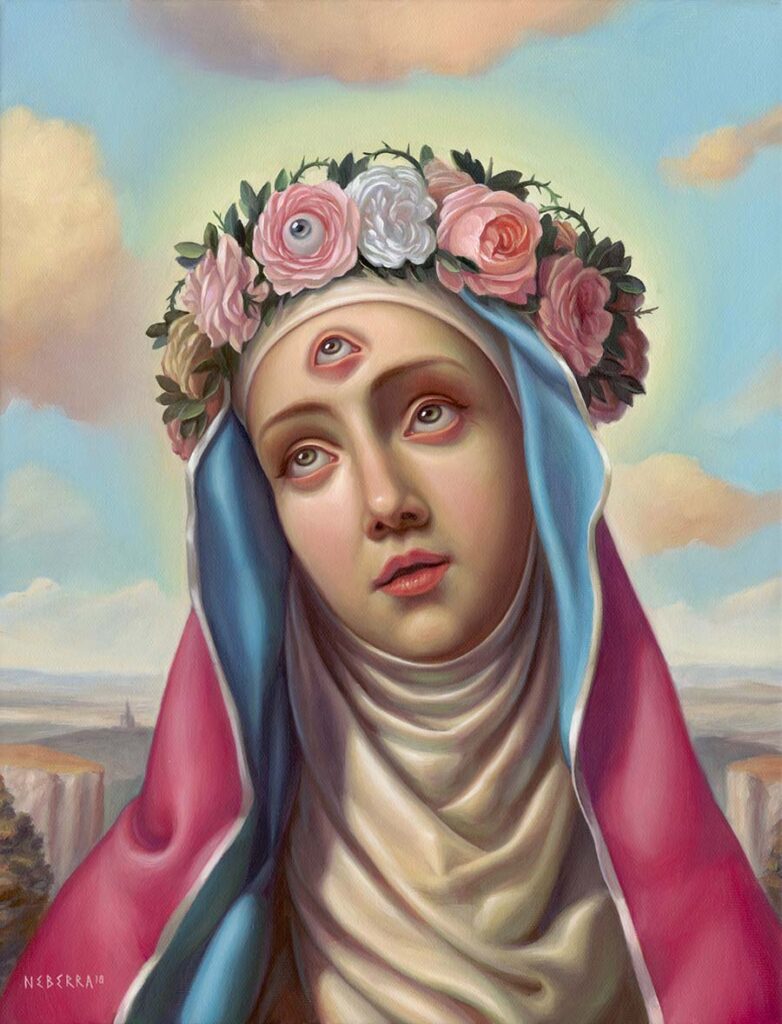 Paul Neberra
"Saint Rose of Pop", Oil on canvas, 35 x 27cm
Awarded by Modern Eden Gallery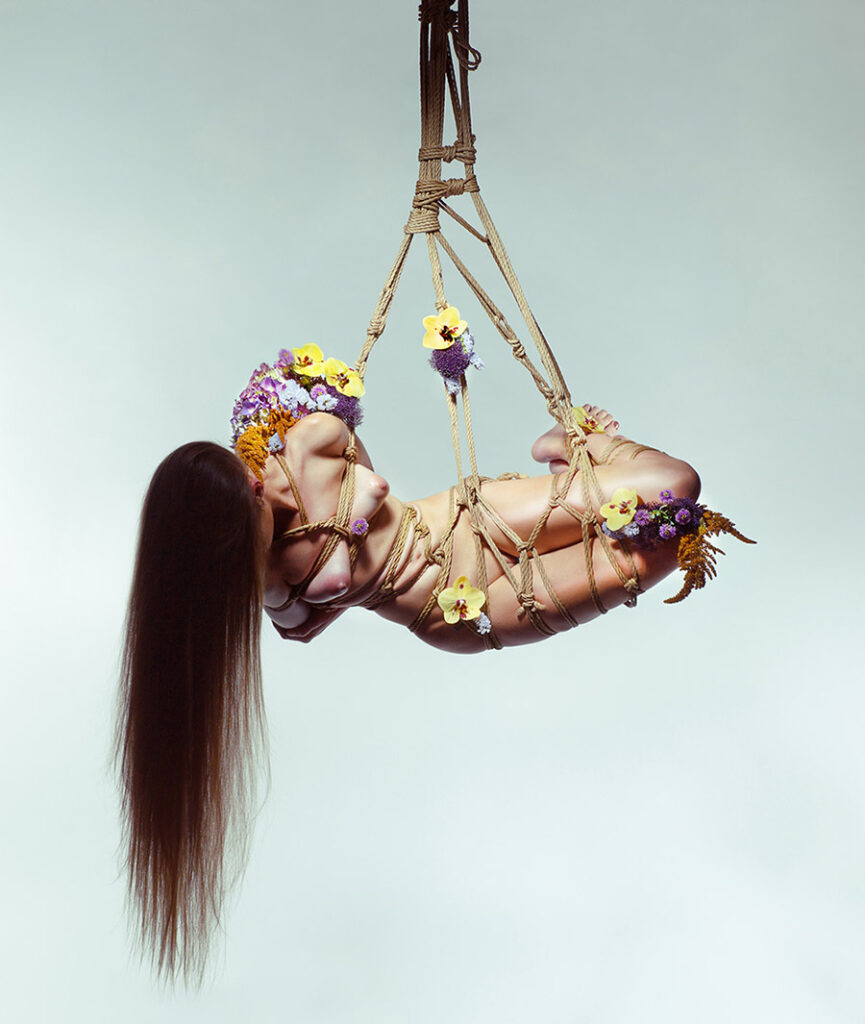 Aaron McPolin
"A Tender Dissolution", Digital photography [Canon 5d MkIv, 50mm 1.2 lens]
Awarded by iCanvas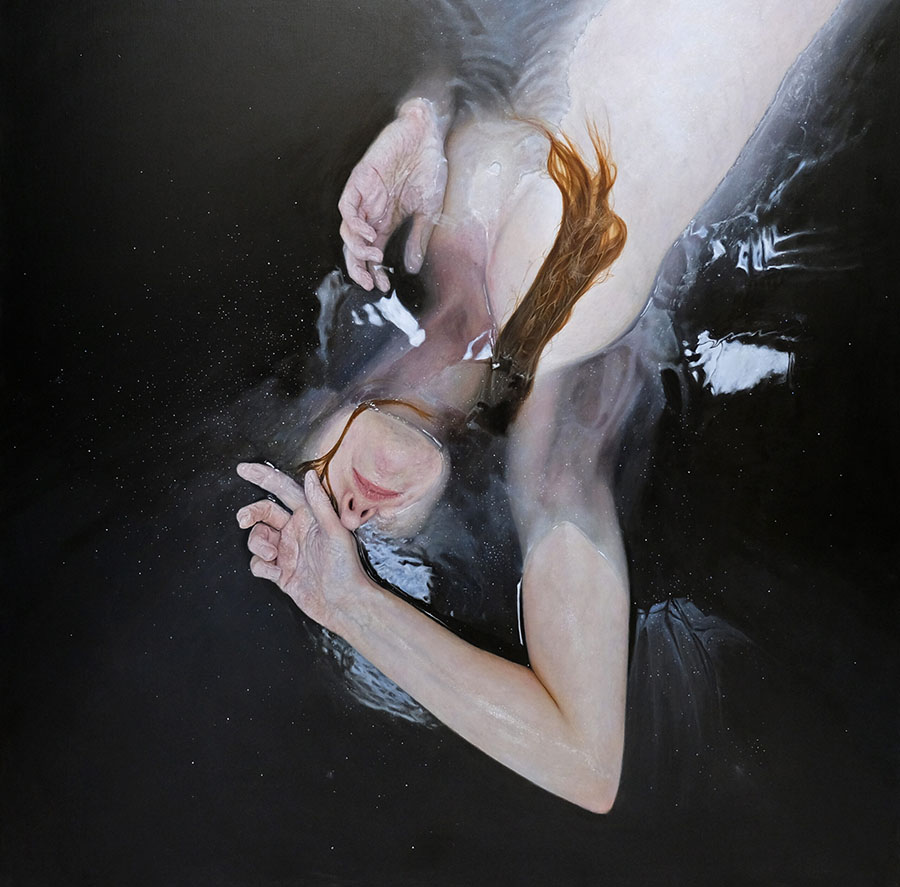 Pippa Hale-Lynch
"The Fall", Oil on canvas, 120 x 120cm
Awarded by INPRNT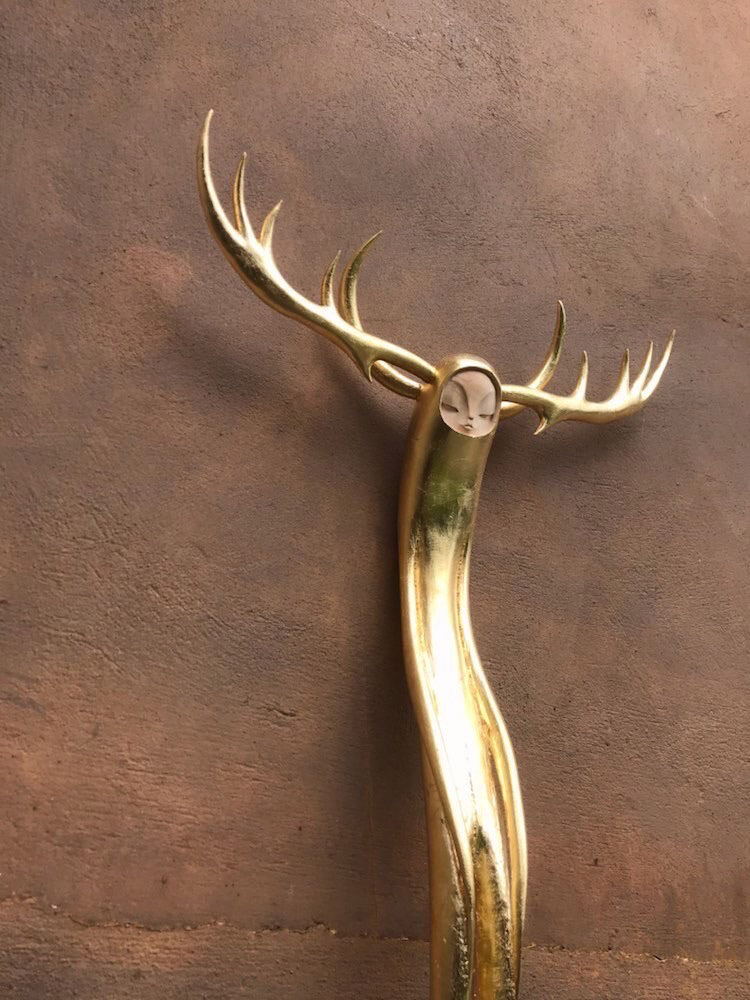 Tach Pollard
"Ra", Hawthorn wood and gold leaf, 80 x 40 x 8cm
Awarded by Yasha Young Projects
People's Choice Award Winner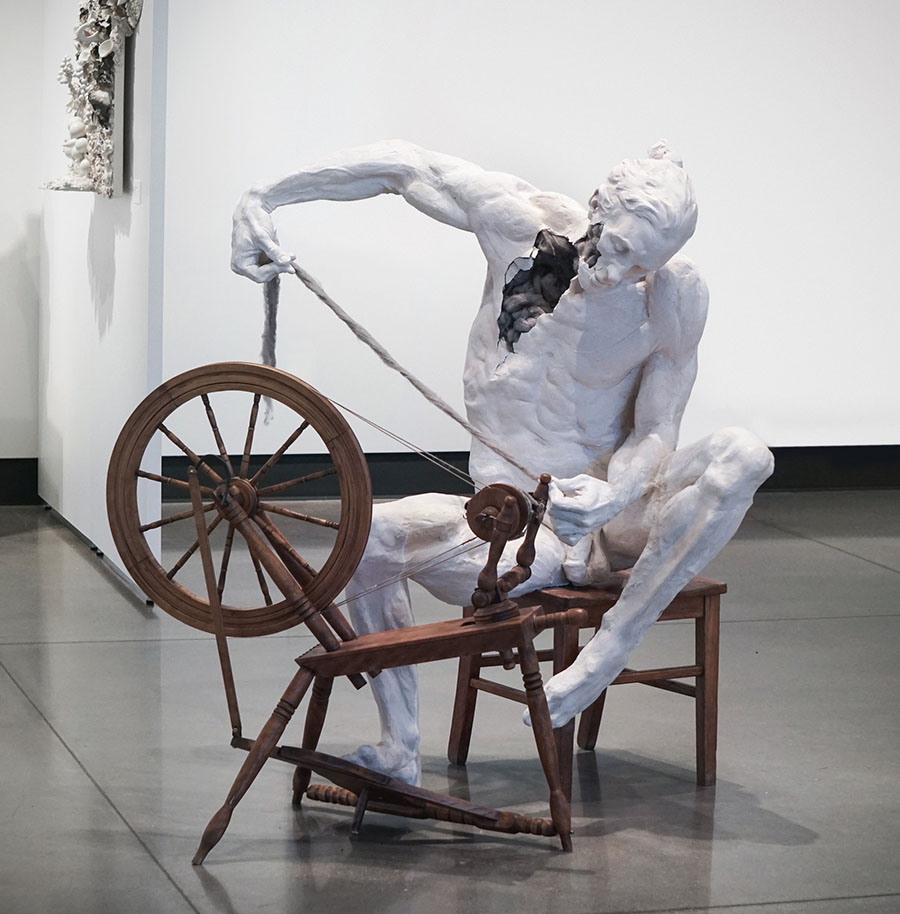 Justin M Zielke
"The Spinning Wheel", Resin, wool, and found object, 48 x 48 x 48″
SUPPORTING SPONSORS