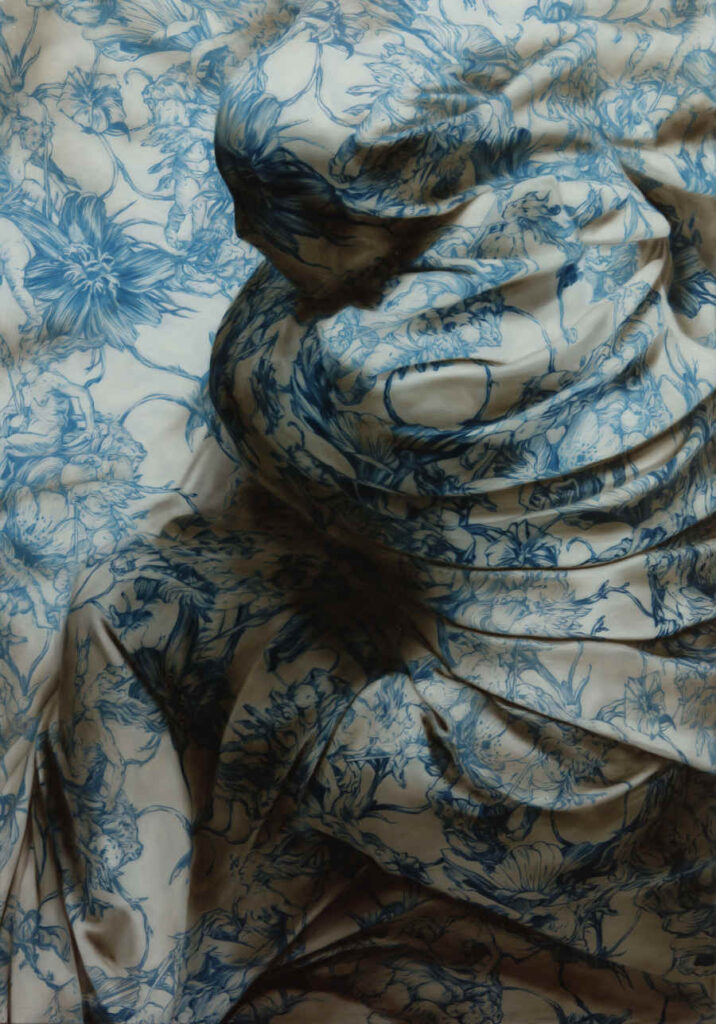 1st Prize Winner
RAYMAR Traditional Art Award
Beautiful Bizarre Art Prize 2023
Markus Åkesson
Title:
"Witch Riding Backwards (Indigo)"
Medium & Dimensions:
Oil on canvas, 145 x 100 cm
About the Artist
Markus Åkesson (b. 1975) lives and works in Nybro, Småland, Sweden. He has been participating in a large number of exhibitions at galleries, art fairs and institutions in Paris, Berlin, Brussels, London, Vilnius and Sweden. Åkesson had an early focus on the French art scene and has made several solo exhibitions at Galerie Da-End in Paris (the most recent in the winter of 2022-2023, with the solo exhibition "The Roses of Heliogabalus") and the French art fairs Galeristes, Art Paris and YIA Art Fair. In Sweden he is represented by Berg Gallery in Stockholm, where he has shown his works in several solo and group exhibitions since 2021. He has also been shown in several solo exhibitions at VIDA Museum, Öland, Sweden and in the retrospective exhibition "Sleeping Beauty" at Kalmar Art Museum 2018, one of the museum's most visited exhibition to date. Åkesson is represented by The Public Art Agency of Sweden, Fondation Francès, VIDA Museum, Småland Museum as well as in several private collections, including Alice Walton Family Collection, Château du Rivau, and Jacques-Antoine Granjon Collection. "
"Witch Riding Backwards (Indigo)": This work is from a series of paintings Markus call "Now You See Me". The models are shrouded in patterned textiles. The narrative takes place in the pattern while the models remain hidden. He has made this particular pattern from a famous print by Albrecht Durer, "Witch Riding Backwards on A goat", which Markus have combined with florals in a pattern.