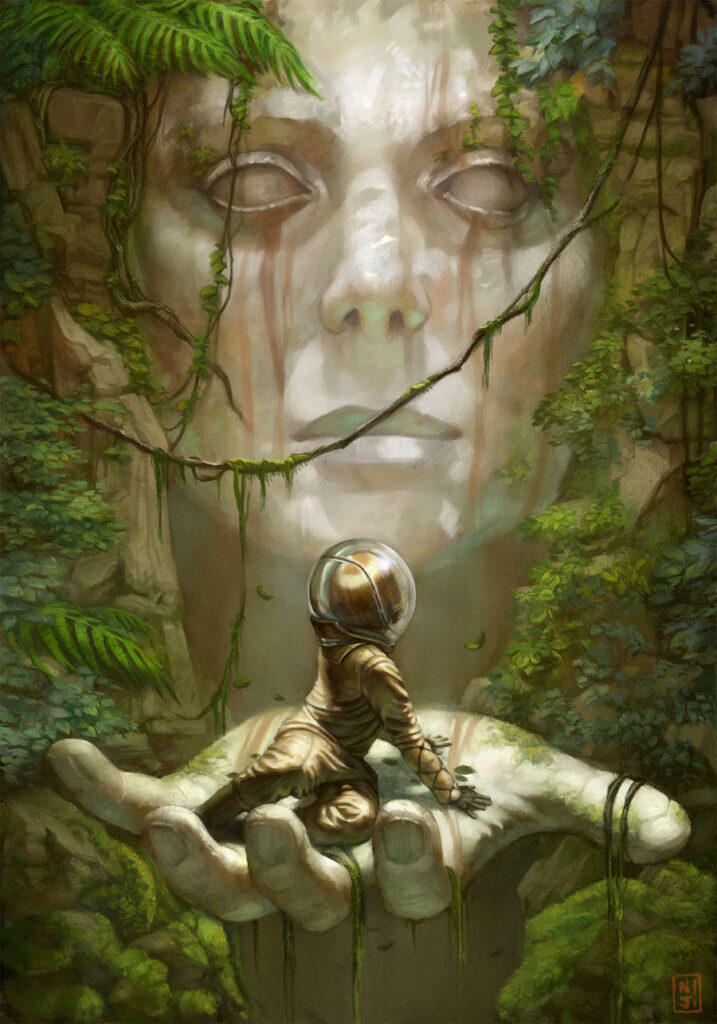 Honourable Mention
Beautiful Bizarre Art Prize 2022
Awarded by ArtStation
Francesca Resta
Title:
"Ancient Stones"
Medium & Dimensions:
Digital painting (Corel Painter)
About the Artist
Francesca Resta is an Italian illustrator based in London, UK. Her love for fantasy and science fiction novels drives her art and she paints digital illustration for book covers for US and Italian publishers such as Penguin/Putnam, Simon and Schuster, Sourcebooks, Mondadori and Giunti. She recently painted her first Magic the Gathering card.
"Ancient Stones": I wanted to represent what I love about science fiction: the moment of awe in the discovery of something that makes us feel small.