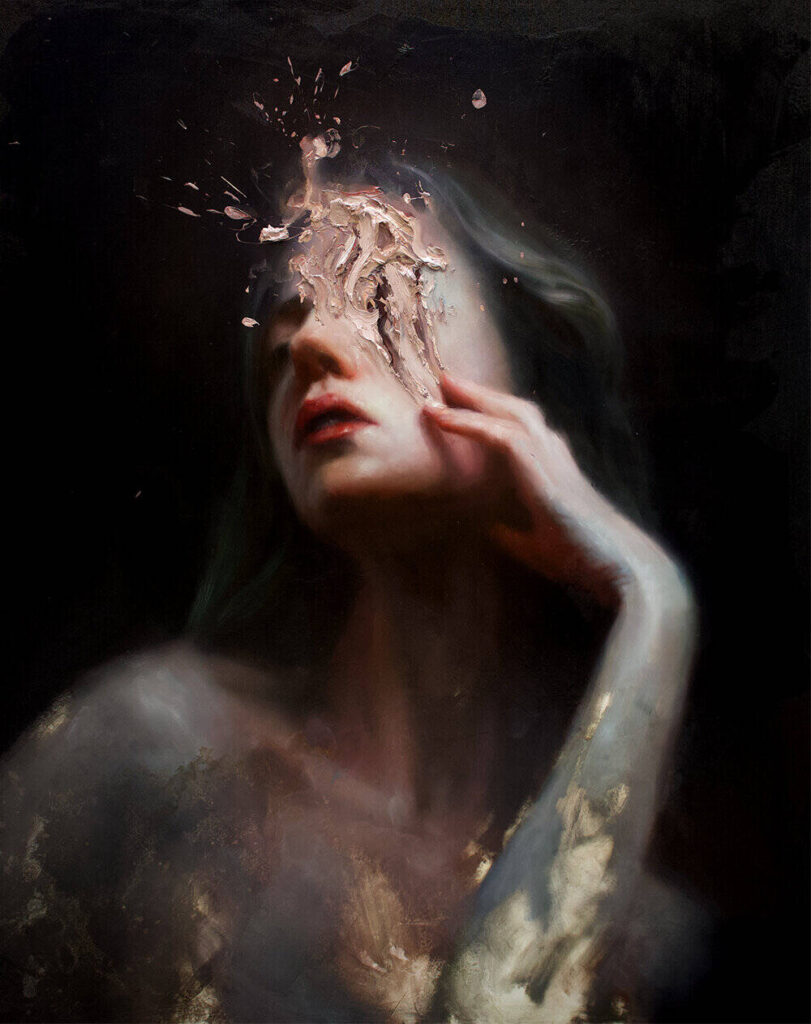 2nd Prize Winner
RAYMAR Traditional Art Award
Beautiful Bizarre Art Prize 2021
Henrik Uldalen
Title:
"Abrade"
Medium & Dimensions:
Oil on canvas, 150cm x 120cm
Henrik's work is being published in the upcoming Issue 37 of Beautiful Bizarre Magazine.
About the Artist
Henrik Aarrestad Uldalen (1986) is a Norwegian self-taught artist whose creative production revolves around classic figurative painting, presented in a contemporary manner. Henrik explores the dark sides of life, nihilism, existentialism, longing and loneliness, juxtaposed with fragile beauty. Though a figurative painter, his focus has always been the emotional content rather than narratives. The atmospheres in his work is often presented in a dream or limbo-like state, with elements of surrealism and expressionism.
"Abrade": "Abrade" was made to function as a personal cathartic release, in reaction to the hardships of life as a person prone to melancholia, confusion and hopelessness.