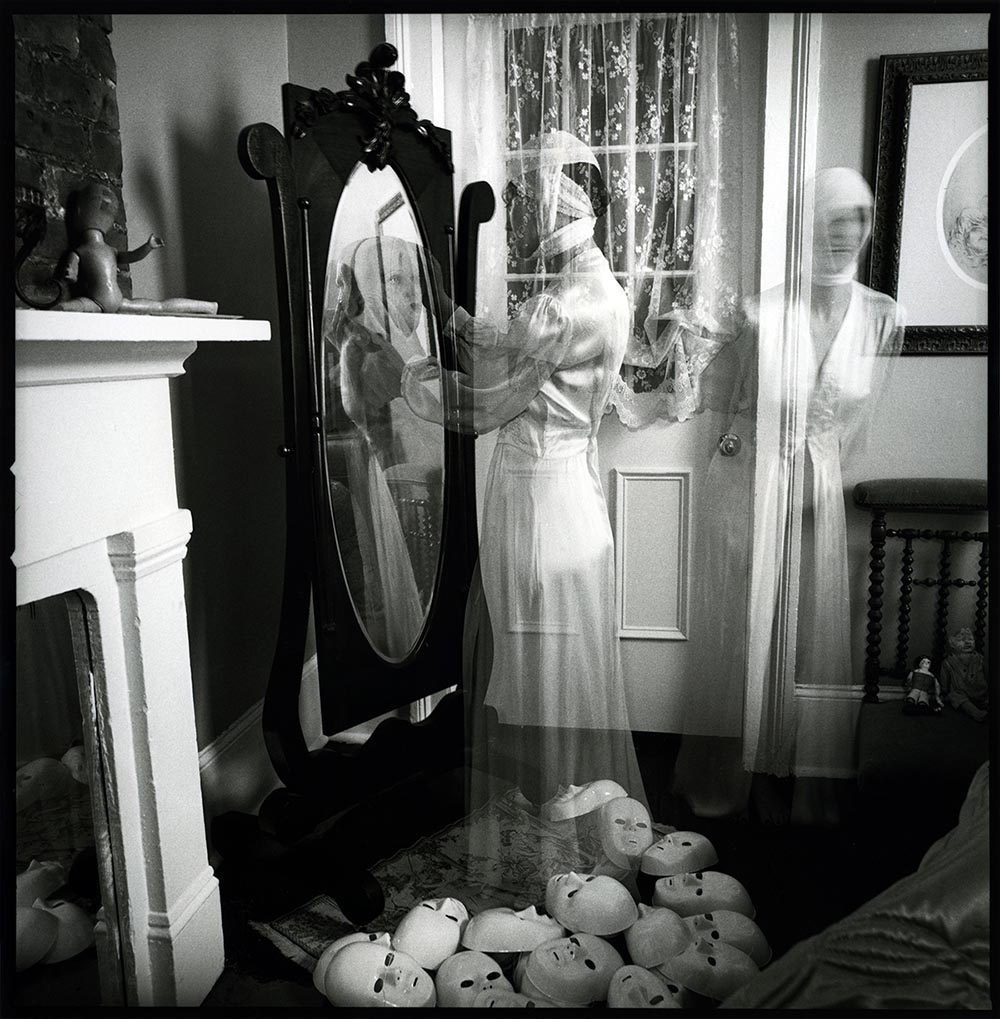 2nd Prize Winner
INPRNT Photography Art Award
Beautiful Bizarre Art Prize 2021
Brittany Markert
Title:
"The Lie She Told Herself, Self Portrait"
Medium & Dimensions:
Analogue photograph (Hasselblad 500C / 40mm/ Kodak Tmax 400 / Ilford Warmtone Fiber Paper)
About the Artist
Brittany Markert (b.1987, USA) is a traditional black and white photographer, darkroom printer, bookmaker and educator. In Rooms has been exhibited in the USA, France, Denmark, & Belgium including Brandts Museum, The Ogden Museum of Southern Art, The Untitled Space (NY) & Stephen Romano Gallery (NY). Her work is held in private collections in 20 countries across the globe. In 2017 Brittany broadened her focus to curating artists and working with 16mm filmmaking to continue a dialogue on mental health, our inner dialogue and Jungian's shadow work.
"The Lie She Told Herself": 'The Lie She Told Herself' is part of artist Brittany Markert's ongoing photographic series, In Rooms. Each print is made in the darkroom by the artist herself, the images feature both in camera techniques of multiple exposures and darkroom techniques of sandwiching and cutting negatives.