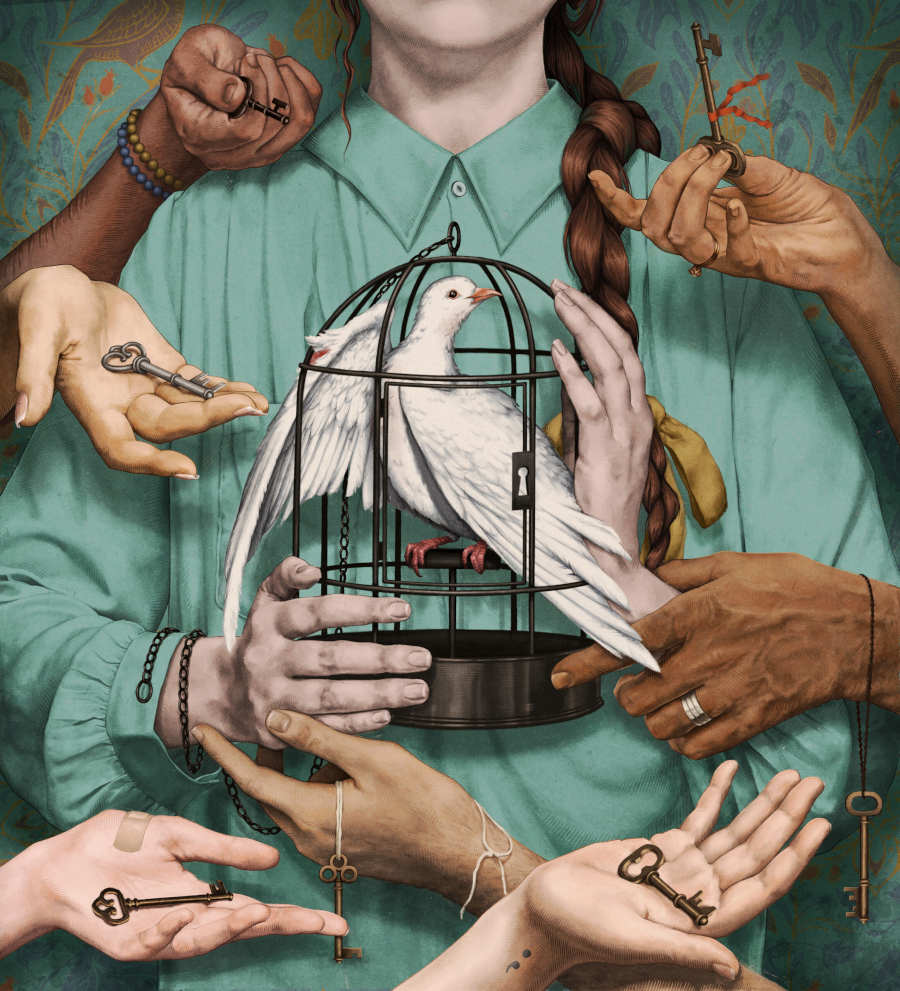 1st Prize Winner
iCanvas Digital Art Award
Beautiful Bizarre Art Prize 2022
Jennifer Bruce
Title:
"A Particular Blindness"
Medium & Dimensions:
Digital Painting & Drawing (Procreate, iPad Pro, Apple Pencil)
Jennifer's work was published in Issue 39 of Beautiful Bizarre Magazine.
About the Artist
Jennifer Bruce is a Creative and detail-oriented professional artist with a passion for storytelling, experiencing new adventures, and learning new ways to bring beauty to the world. Her style of art fuses her experience working with traditional art with the flexibility of digital painting. Skilled and hardworking with 4+ years of experience as a professional artist creating book covers for independent fantasy authors and focused personal work in pursuit of a career in book cover illustration for middle-grade and young-adult fiction publishers. A graduate of The College for Creative Studies in 2019, she received a Bachelor's in Illustration (and a minor in Concept Art), with honors and currently resides near Detroit with her husband Steven and their pets Misa (adorable kitty) and Suki (tiny gremlin-cat).
"A Particular Blindness": This painting portrays the common unwillingness to seek professional therapy when needed. The woman holds her injured heart close, not realizing that by keeping it so protected she is preventing her own healing through the help of caring people.