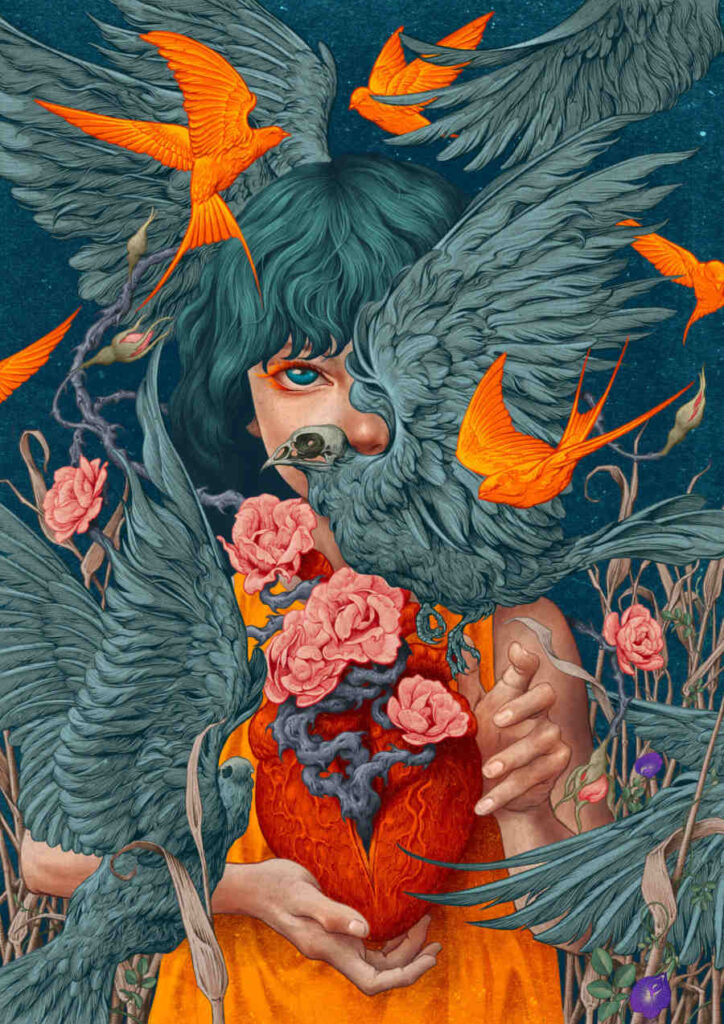 1st Prize Winner
iCanvas Digital Art Award
Beautiful Bizarre Art Prize 2023
Garis Edelweiss
Title:
"The Healer"
Medium & Dimensions:
Procreate
About the Artist
Born in Pasuruan City, Indonesia in 1984. Garis Edelweiss is a self-taught artist who uses drawing techniques. He started the exhibition in 2012 as well as being the first year of his career as an illustrator and drawing artist. Apply drawing on paper, canvas, and wood. Most of his work is surrealist style black and white, not infrequently he also uses color in his work. He is very interested in objects with dimensions of detail such as feathers, leaves, old wood, stone, and other visual strength objects. His works are inspired by nature, especially plants. Garis is actively exhibiting until now.
"The Healer": Depicts the journey of a woman from being a little girl to becoming a healer. Like a beautiful rose with thorns, she learns to bear deep burdens, understand the bitter roots of wounds in this world, and navigate life with gentleness from the day she was born. Throughout her life's journey, she proves that love and kindness are the most potent remedies, facing challenges with courage, and with each action, she heals the wounds around her, bringing light to darkness, and with her love, she mends the wounded world.