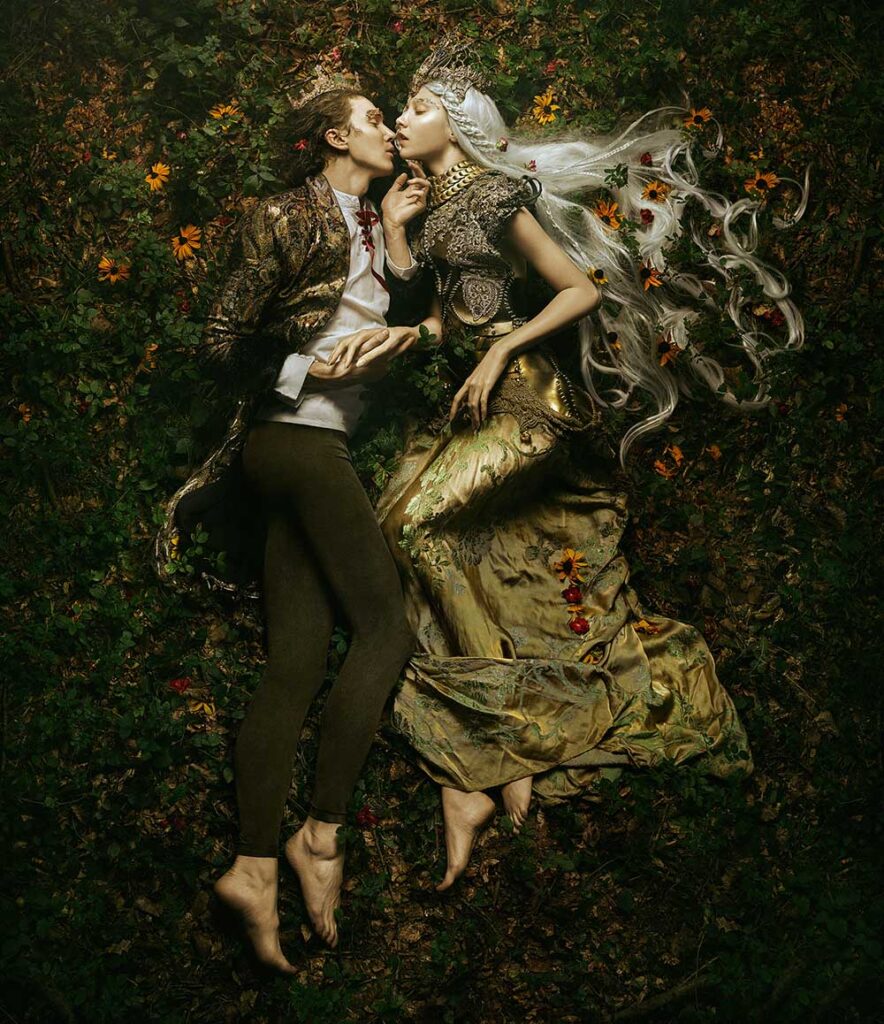 1st Prize Winner
INPRNT Photography Art Award
Beautiful Bizarre Art Prize 2021
Bella Kotak
Title:
"The Kiss"
Medium & Dimensions:
Digital photograph (Camera used: Phase One IQ3 100MP Lens used: Schneider Kreuznach 55mm LS f/2.8)
Bella's work was published in Issue 35 Beautiful Bizarre Magazine.
About the Artist
Bella Kotak is a fine art, fashion and portrait photographer living in the UK. Inspired by fairytales and nature, Bella's storytelling pictures lift the veil of the overlooked and reminds us that there's beauty and adventure in the most ordinary of spaces. Her art is an escapism from real life, a place where magic and wonder lives and exists alongside us. She shares it in hope that it can be an escapism for you too, even if only for a moment.
"The Kiss": Just as the pastel hues of spring reminds me of Monet, and summer's vibrant tones of Frida, the golden leaves of autumn reminds me of Klimt's, 'The Kiss', a romantic portrait of two lovers in a sweet embrace. This piece was born and infused with the romantic love blossoming in my own personal life.