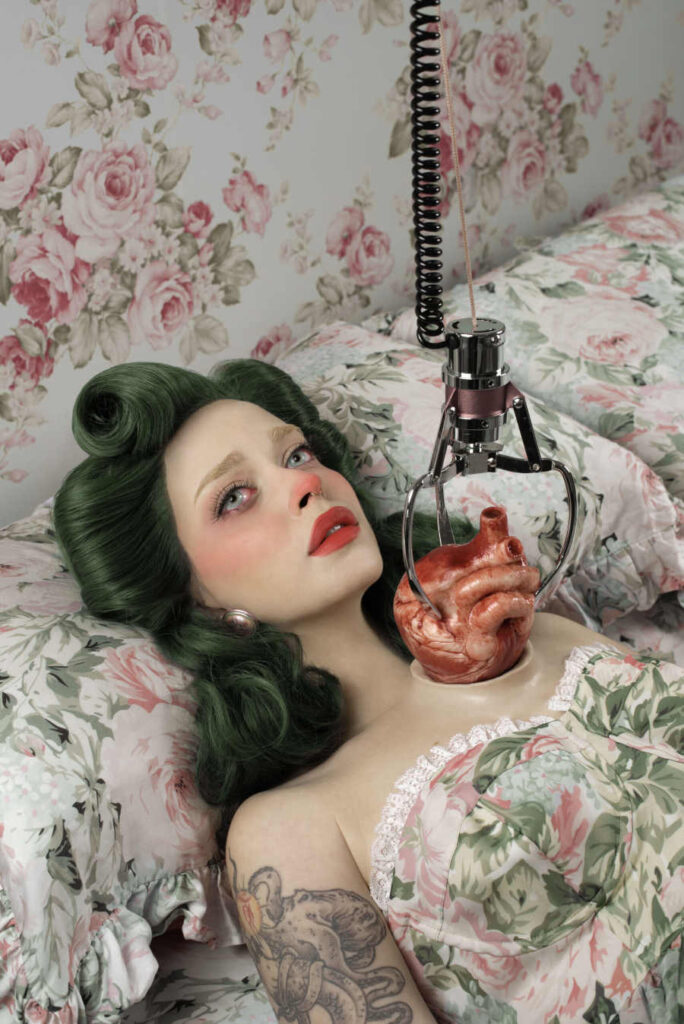 1st Prize Winner
INPRNT Photography Award
Beautiful Bizarre Art Prize 2023
Petite Doll
Title:
"The Claw Machine"
Medium & Dimensions:
Digital: Nikon D750 / 28mm, Self-portrait
About the Artist
Giulia Grillo aka Petite Doll is an Italian photo artist based in London, practicing across the worlds of art, advertising and social media. Her surrealist language is free from reason, and it takes the photographic medium out of its conventional objective role. Through the art of self-portrait, the artist explores her identity and the depths of her imagination, creating a perfect balance between the beautiful and the disturbing. Combining surrealist art with photography, she transforms herself into distinct characters, building a bridge between the art and the digital world. Each work carries a whole manifestation of an intricate concept, whipping from the unsettling to the cute, reflecting the contemporary society and its underlying fears and desires.
"The Claw Machine": The photograph captures a dream-like scene of a woman, resembling a mannequin, lying on a bed with a claw machine grasping at her heart. The surrealist combination of elements, such as the mechanical claw and the eerily still subject, evoke a sense of detachment and manipulation. The composition of the image, with the claw looming over the woman's chest, creates an unsettling atmosphere, suggesting a theme of loss of control and vulnerability.