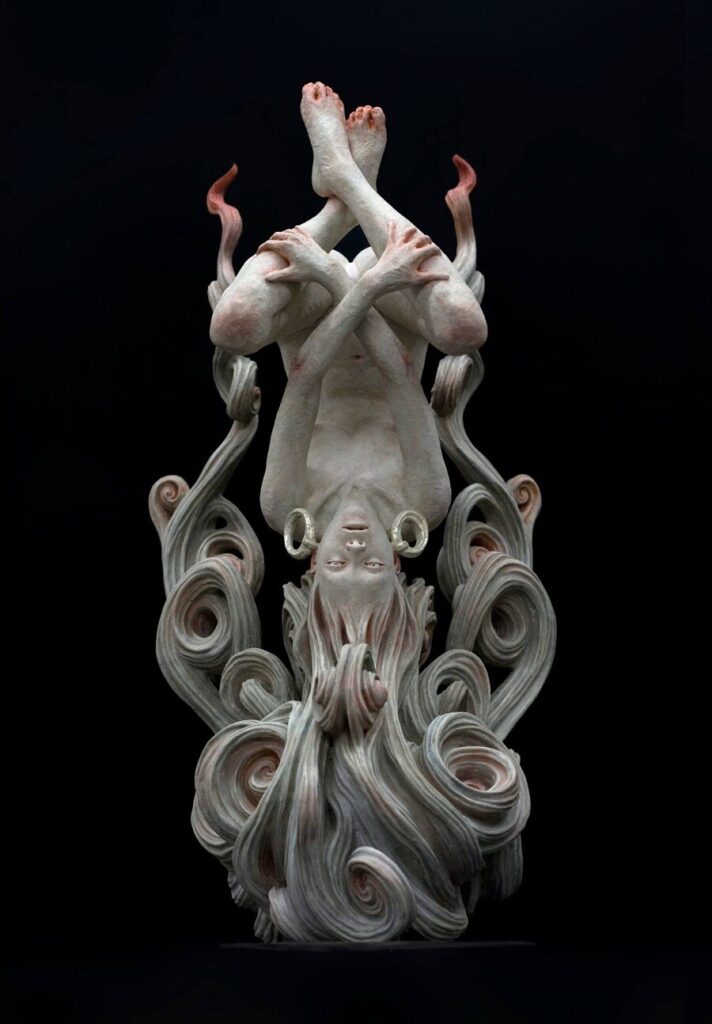 1st Prize Winner
Yasha Young Projects Sculpture Award
Beautiful Bizarre Art Prize 2022
Chie Shimizu
Title:
"Immovable Mind"
Medium & Dimensions:
Ultra-cal, plaster, seashell powder, pigments, white gold leaf, 17″ x 12″ x 12″
Chie's work was published in Issue 39 of Beautiful Bizarre Magazine.
About the Artist
Chie Shimizu was born in Japan in 1971. Shimizu's art in the 1990s consisted of metalwork and oil painting. Since the beginning of the new millennium, her work has been predominantly in the medium of realistic figure sculpture with Japanese traditional painting, and partially with metal leaf. Shimizu earned her BFA from Tokyo University of the Arts in 1993 with a major in metal crafts, and received Salon De Printemps Prize at graduation. She had several shows of both metalworks and oil paintings in Japan, before moving to New York in 1996. She earned her MFA in sculpture from the New York Academy of Art in 2001 and received a grant from the HRH Prince of Wales and Forbes Foundation for the artist residency program in France. Her work has been exhibited in numerous venues in New York. Shimizu's work has also been included in private collections worldwide, from the United States to Germany, Turkey, Israel, Peru, and Japan. She currently lives and works in Queens, New York.
"Immovable mind": My oldest memory of the immovable mind is from a painting of Fudo-myo-o I saw in my grandparents' house when I was a child. The hair that stands upward like a fire whirl is inspired by the aureole of Fudo-myo-o, which symbolizes the burning of worldly human desires to free one's mind and body.