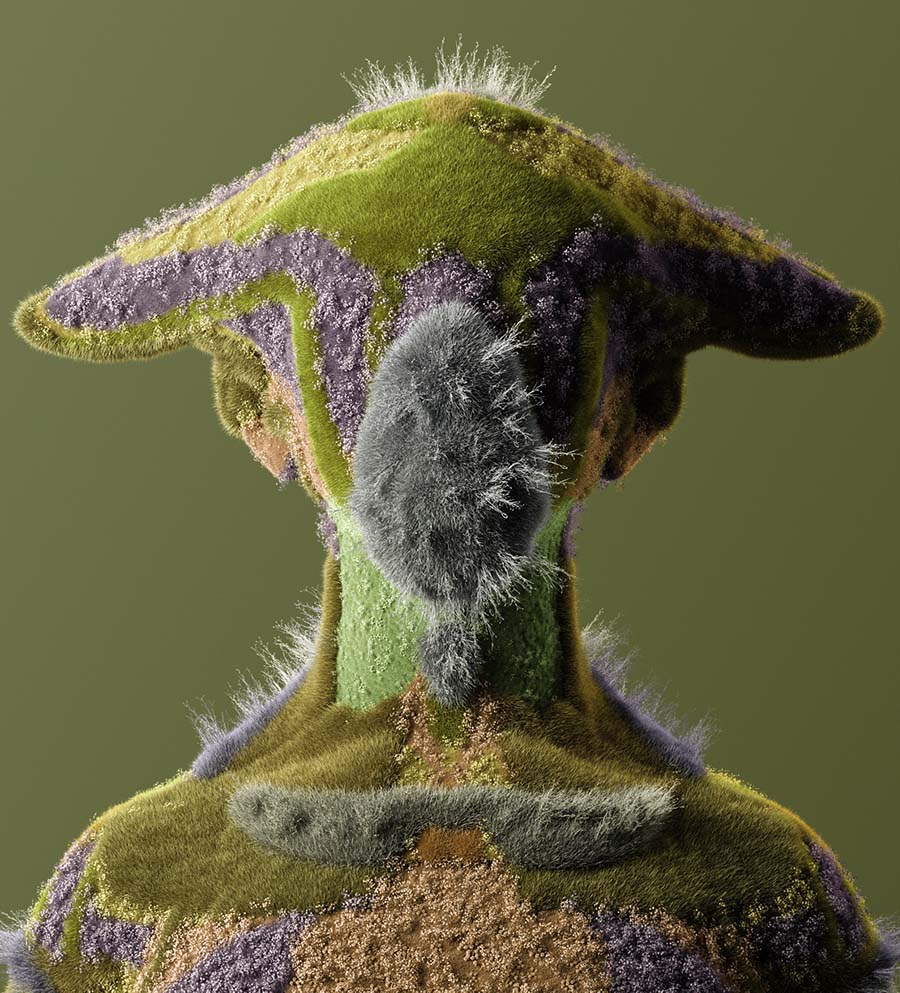 1st Prize Winner
ZBrush Digital Award
Beautiful Bizarre Art Prize 2020
Vini Naso
Title:
Foresters
Medium & Dimensions:
Digital 3 Dimensional
Vini's work was published in Issue 31 of Beautiful Bizarre Magazine.
About the Artist
Vini Naso began his career as a self-taught designer. His school was the creative industry, which allowed him to explore many tools, mediums and a great variety of art styles. His commercial portfolio spans icons of the design world, brands such as Nike, Microsoft and Audemars Piguet. His commercial success is anchored on his unique and uncompromising eye as a digital artist. His artistic work is often described as intricate and evocative, bringing together detailed cultural references from his heritage, travels, modern fashion and architecture. Born and raised in Rio, he now lives with his family in Toronto where he balances his time between his commercial and artistic practice – experimenting and expanding his knowledge of mythology and psychology, both lifelong passions that fuel his art. He believes that his art is an innate drive to intuitively express aspects of the collective unconscious.