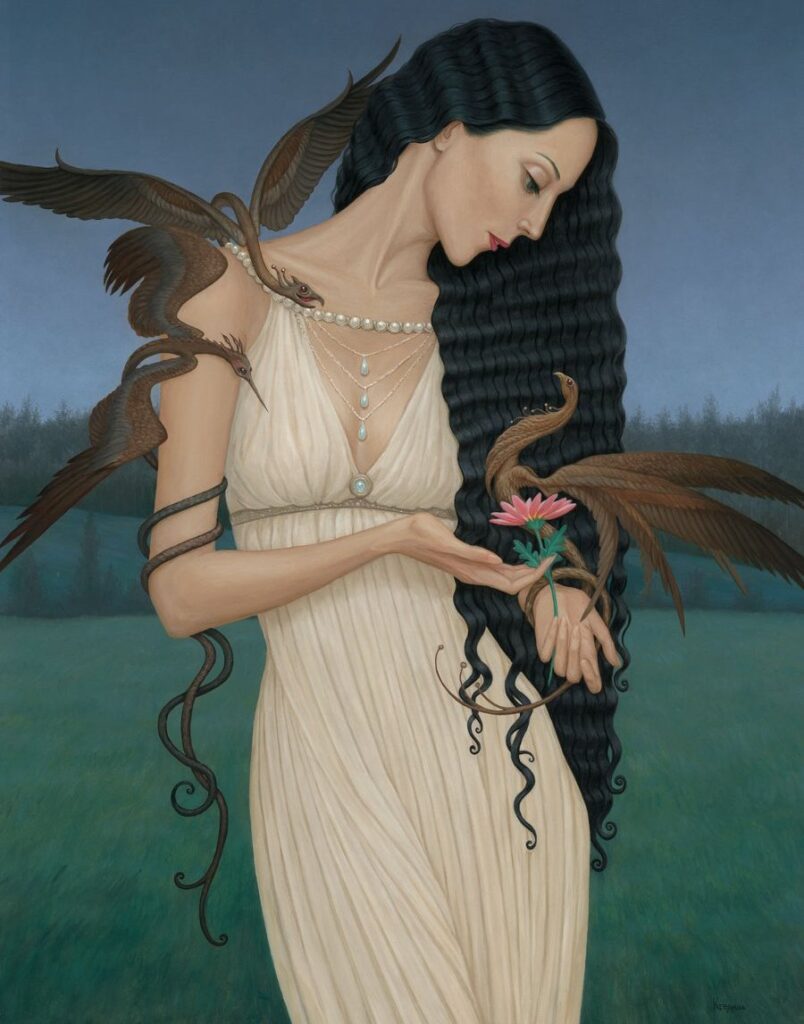 2nd Prize Winner
RAYMAR Traditional Art Award
Beautiful Bizarre Art Prize 2022
Kremena Chipilova
Title:
"Her Shadows Caress Me"
Medium & Dimensions:
Oil on panel, 40cm x 30cm
About the Artist
Kremena Chipilova is an artist who paints in oils and works in the areas of fantasy and magic realism. In her art, she likes to include the promise of the supernatural, the encounter of something that is unknown, that attracts and maybe scares us. Sometimes she wants to convey a strange feeling of disquiet. She draws inspiration and ideas from a variety of sources – from the delicate beauty and mystery found in nature, to the fairy and folk tales, myths and legends of mankind. The exploration of these themes in literature captures her imagination and, combined with her personal experiences, evokes feelings that she wants to put in her paintings.
"Her Shadows Caress Me": Her Shadows Caress Me is a painting that can be interpreted in many ways and I prefer that people see it with their own eyes. The main goal is to evoke an intimate, serene moment that has been a long time coming; or a memory, shadow of one.