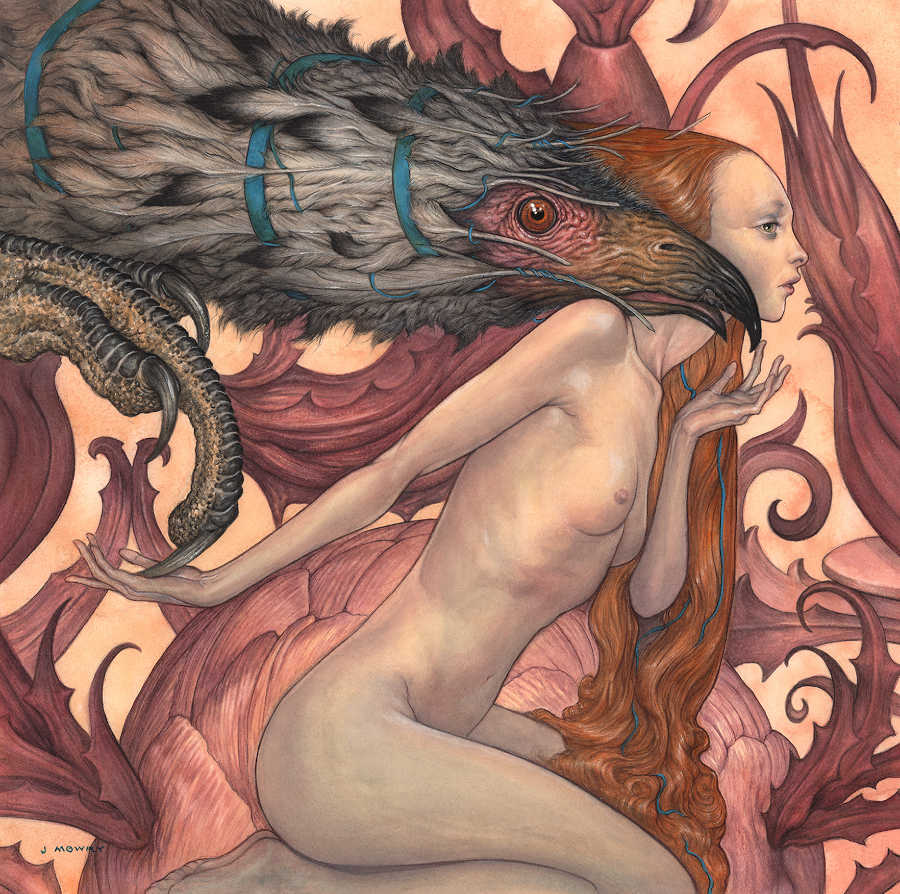 2nd Prize Winner
RAYMAR Traditional Art Award
Beautiful Bizarre Art Prize 2023
Jason Mowry
Title:
"Abominable Companion"
Medium & Dimensions:
Watercolor, Gouache, pencil, and ink on paper, 15 x 15 in
About the Artist
Jason Mowry's work blends myth and archetypal ideas, personal narratives, and illustrative techniques to engage a human story. Jason grew up between the local art museum and comic book shops, combining the rhythms of each walking the line between formal art and the fantastic space. Jason calls Ohio home, where he keeps a studio and teaches at a local art college. When Not in the studio, Jason can be found Sketching at a cafe or wandering the nature preserve near his home studio.
"Abominable Companion": The vision for the piece evolved from a series of paintings, drawings, and writings depicting an emerging symbolic garden. In several instances, Jason considered Hieronymus Bosch's Garden of earthly delights in my sketchbook. The shapes and floral tensions inspired by Bosch's painting found their way into the composition like unconscious weeds. The figure and the abominable mythic exist on a stage for the viewer. The work to cultivate the garden is ongoing.