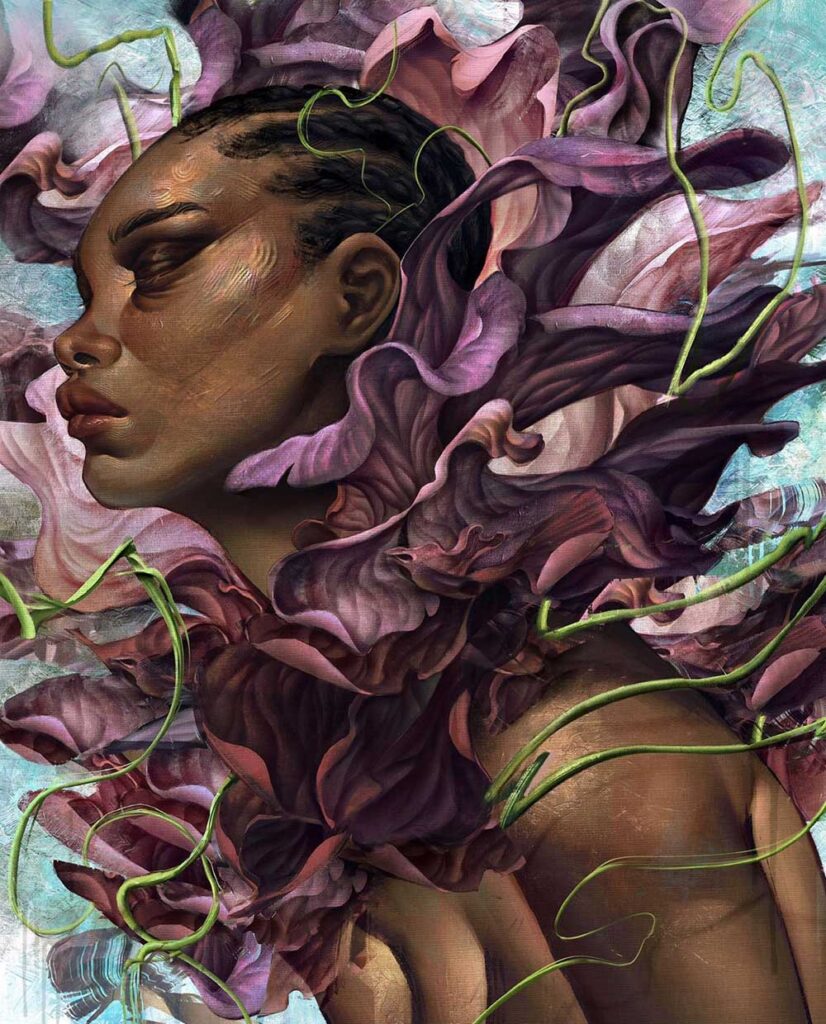 3rd Prize Winner
iCanvas Digital Art Award
Beautiful Bizarre Art Prize 2022
Juliet Nneka
Title:
"Aftergrowth"
Medium & Dimensions:
Digital Painting & Drawing (Procreate and iPad Air)
About the Artist
Juliet Nneka is a Nigerian born artist living in the Netherlands. As a digital painter, her work addresses escapism and navigates femininity through the use of surrealistic florals, biomorphism, portraiture, and figuration. She makes use of textures and some elements of mark-making to preserve the traditional feel within her digital paintings. Furthermore, she feels that the connection and emphasis between blackness and gentleness is rare in western art circles. She does not let this bother her; Juliet Nneka simply ensures that she comes as she is.
"Aftergrowth": This is a painting that served as a confrontation between the past and the present. It is obvious when a surface has been damaged. Yet, leaves can grow through the cracks and continue the song of life through the partition. With hope, we slowly become entangled within new blooms.