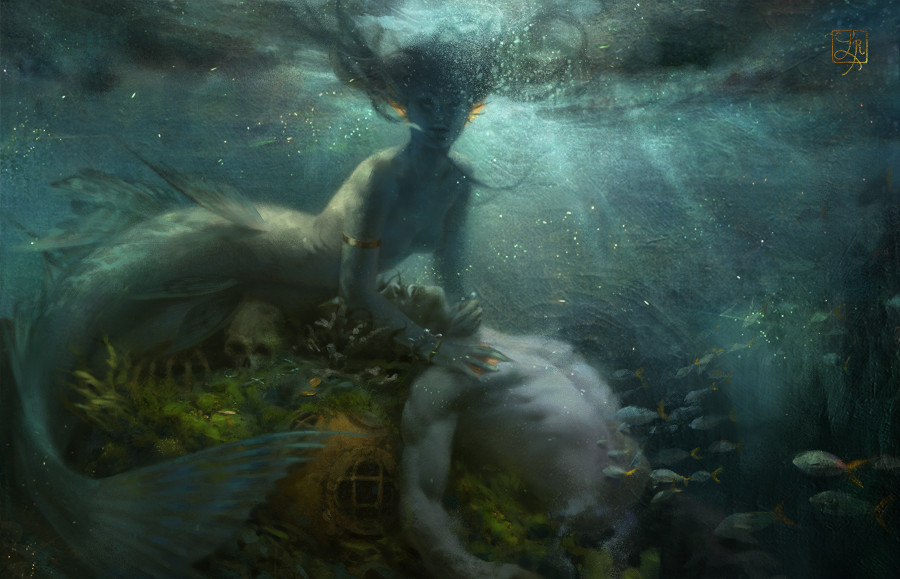 3rd Prize Winner
iCanvas Digital Art Award
Beautiful Bizarre Art Prize 2023
Loles Romero
Title:
"Bajo El Agua"
Medium & Dimensions:
Wacom Cintiq/Photoshop
About the Artist
Loles Romero is an illustrator and concept artist from the island of Ibiza. She usually works with digital media combining pictorial techniques with textures to create an organic aspect similar to traditional media. After graduating from 'Escola d'Art d'Eivissa' in 2004, she continued her education with various courses in illustration and concept art. She currently works in the publishing field, as well as in advertising and video games, creating cover art, interior illustrations, concept art and character design. At the same time she continuously develops her personal projects, which revolve around the fantastic and the ambiguous, inspired by nature, folklore and mythology. In her illustrations the use of light predominates to enhance the narrative and evoke different emotions.
"Bajo El Agua": A work of spontaneity, merges the fortuity creation and the deliberate detail in an exercise to explore the nature of these fantastic creatures. The mermaid's character is ambiguous, her lines blurry and undefined, so are her actions.