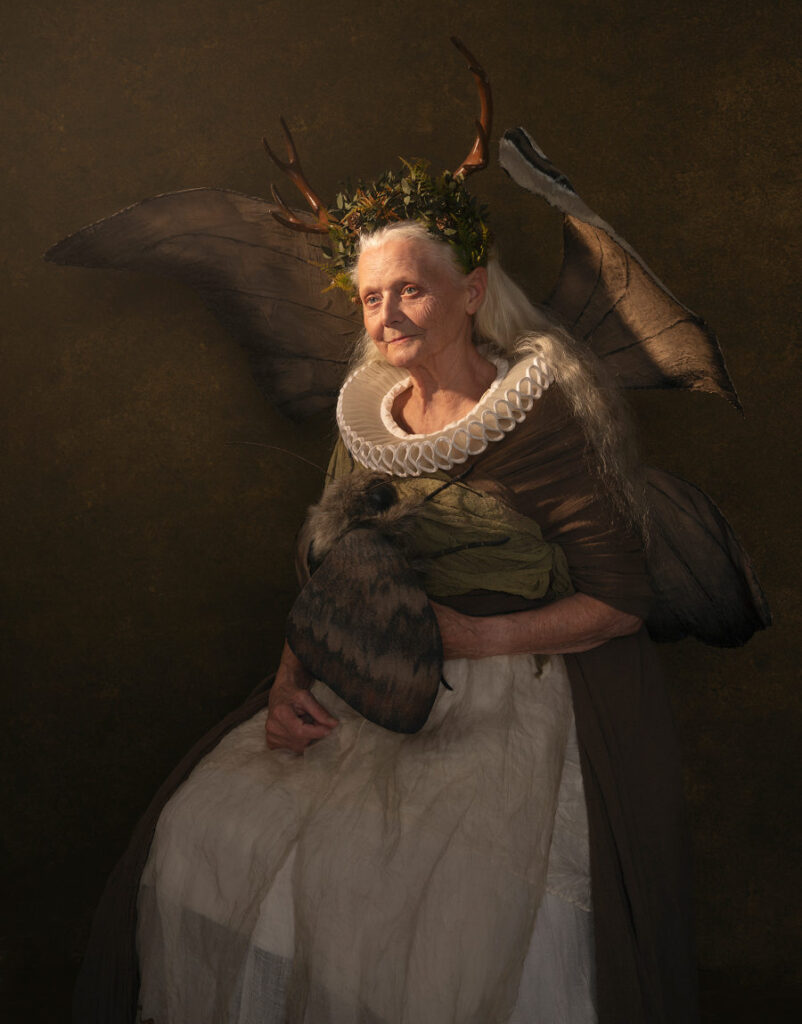 3rd Prize Winner
INPRNT Photography Award
Beautiful Bizarre Art Prize 2023
Michaela Ďurišová
Title:
"Fairy Godmother"
Medium & Dimensions:
Digital: canon 5d mark IV, canon 24-70 mm 2.8 II,/iso 100, 45 mm, f/10, 1/160 sec. Model: Vlasta Gerhardová.
About the Artist
Michaela Ďurišová is a fine art photographer, and a designer of floral accessories and decorations. In her spare time, she enjoys watercolour painting and singing, but her heart is drawn more and more to fine art photography. She is enchanted by art itself. Michaela Ďurišová has a degree in music and drama, but she was already interested in fine arts and scenography during her studies. In 2009, she founded the floral handmade accessories brand called Magaela, which is now worn by people all over the world. She started in the world of photography mainly to showcase her handmade accessories, but over time she fell in love with fine art photography. Her work mirrors certain images of her life, which she inserts as fragments from different periods. In her work you will find inspiration in antiquity, Greek, Renaissance, Art Nouveau, and Raffaelists. She is also fascinated by the artists, philosophers, poets, writers and composers themselves, often finding inspiration in Greek mythology. When creating new designs of accessories and taking photos, she likes to improvise and prepares only main concepts, thus considering her own work as an aestheticization of her own feelings and life.
"Fairy Godmother": The moth, which is often considered an ugly creature. Michaela knows many people who are actually afraid of these creatures, and they see them as a symbol of evil. However, she is fascinated by moths and firmly believe that looking at these photos of her mom you will at least pause to reflect that beauty can come in many forms – what one may see as "ugly" to another may find "beautiful"… she thinks all feelings are just fine as long as they don't escalate into attacks and hatred."