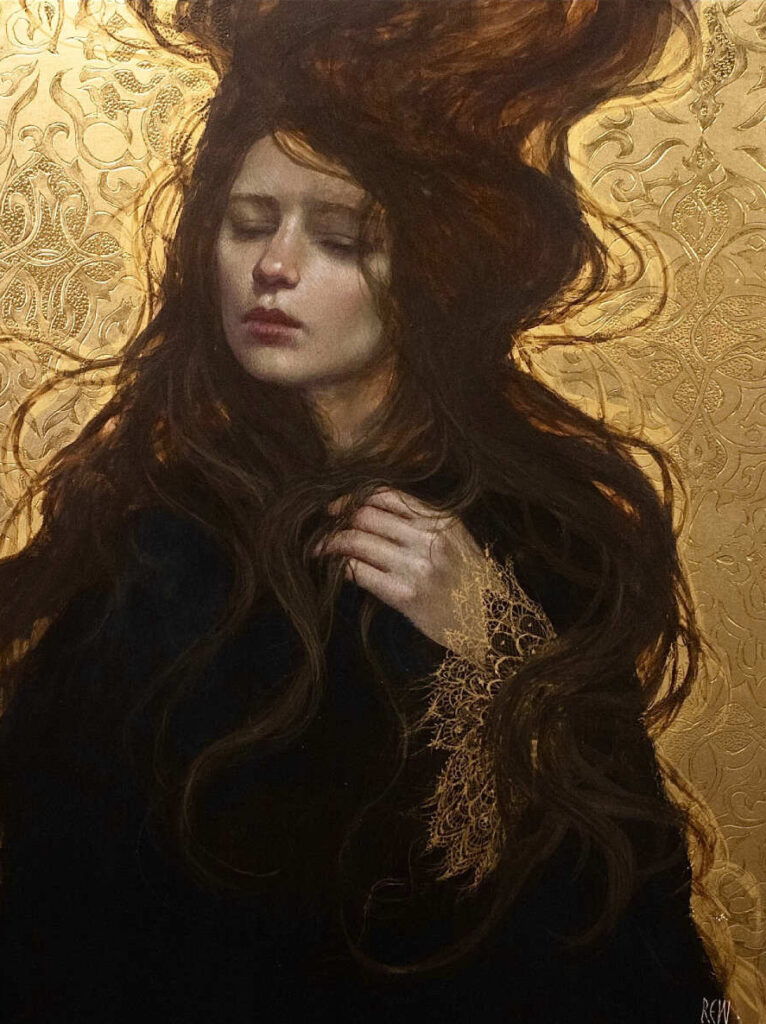 3rd Prize Winner
RAYMAR Traditional Art Award
Beautiful Bizarre Art Prize 2023
Stephanie Rew
Title:
"Sail To Me"
Medium & Dimensions:
Egg Tempera and 24ct gold leaf, 40 x 30 cm
About the Artist
Born in 1971, Stephanie Rew was raised in Edinburgh, Scotland leaving for Dundee in 1990 to study at Duncan of Jordanstone College of Art, graduating in 1994. She curated the first Women Painting Women Exhibition in the UK as part of the WPW (Revolution) movement in 2013. She was a finalist in the ModPortrait Award in 2017 & 2019, a multiple finalist in the Art Renewal Centre Salon 2014-2019 and won Best Nude Award in the ARC 13th Salon in 2018 and the FWSD prize in 14th Salon in 2019. She was a finalist at the Scottish Portrait Award 2017. She has exhibited at MEAM Barcelona in the 'Women Painting' exhibitions in 2018/19. She won the Beautiful Bizarre magazines People's Choice Award in 2021.
"Sail To Me": This painting is created using traditional renaissance techniques of egg tempera painting and water gilding over gesso. It is inspired by the song 'Song to the Siren' by Tim Buckley.