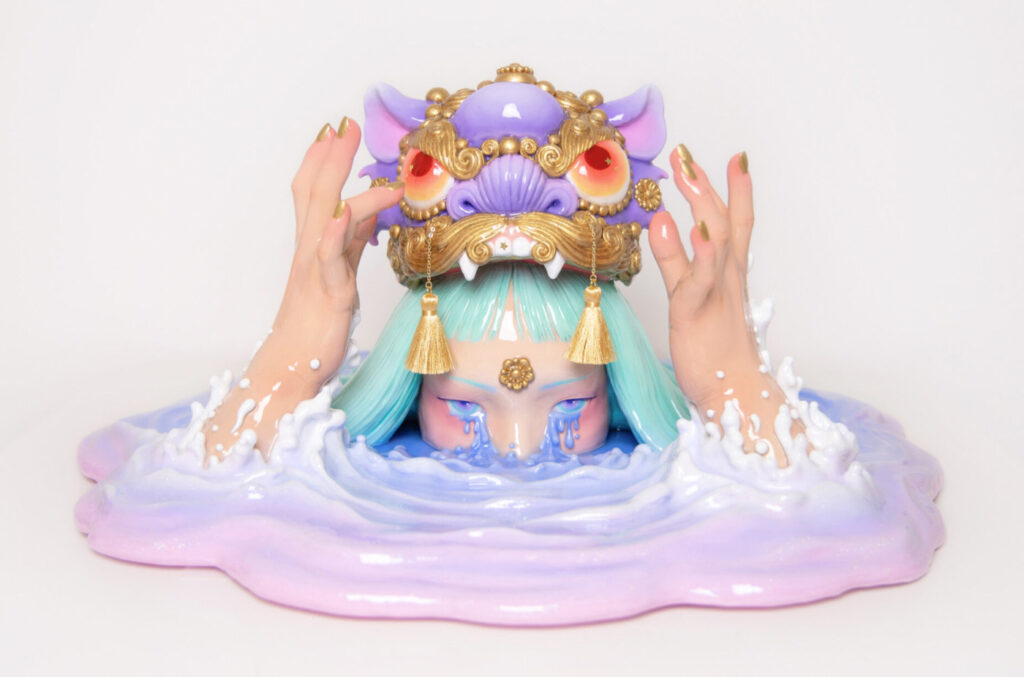 3rd Prize Winner
Yasha Young Projects Sculpture Award
Beautiful Bizarre Art Prize 2021
Tina Yu
Title:
"SHUI"
Medium & Dimensions:
Epoxy clay, polymer clay, acrylic paint, epoxy resin, 10″ x 20″ x 20″
Tina's work is being published in the upcoming Issue 38 of Beautiful Bizarre Magazine.
About the Artist
Tina Yu is a Chinese-raised New York-based sculptor/artist. After developing an interest in sculpting in college, she decided to pursue her passion after graduating from Pratt Institute. Drawing inspiration from movies, animals, nature, Chinese culture, family, childhood memories, and imagination, Tina brings her imaginary characters to life through sculpting. Education Pratt Institute. B.A., Communication Design, 2016. She has exhibited in many solo exhibitions across the USA.
"SHUI": As a teenager, my biggest challenge in life was not knowing who I was or who I wanted to be. I felt like I lived up to other people's expectations. By creating an emotion that contrasts with the joyful elements of lion dancing, I want to reflect on the complex feelings I had growing up.