We are proud to announce the 2020 Jury Panel comprising influential figures in the art world, including gallerists, curators, artists and corporate arts champions. Including Beautiful Bizarre Magazine Co-Founders Danijela Krha Purssey & Richard Purssey, Directors of Modern Eden Gallery Kim Larson and Bradley Platz, Australian Museum Gallery Director, Rachael Parsons, representatives from our major partners, and four in-demand contemporary artists Hannah Yata, Ellen Rogers, Kate MacDowell and Rafael Grassetti. Each Jury member excels in their field of expertise and is making waves around the world with their unique work.
I'm truly grateful that Beautiful Bizarre Magazine has created this Art Prize, inspiring artists to use their best skills and imagination, pushing their own limits.  It's opportunities like this that accelerate the artistic culture of the world for the enjoyment of all of us. ~ Julie Bell, 2019 Honourable Mention
Entering the Beautiful Bizarre Art Prize is the perfect opportunity for artists to get their work in front of the Editor-in-Chief of Beautiful Bizarre Magazine and the Directors of successful commercial Modern Eden Gallery, receive amazing cash and product prizes, receive global exposure for their work, and connect with the 80+ exceptional artists participating in the Beautiful Bizarre Magazine curated exhibition 'Midnight Garden' at Modern Eden Gallery in San Francisco in October this year.
Jury Panel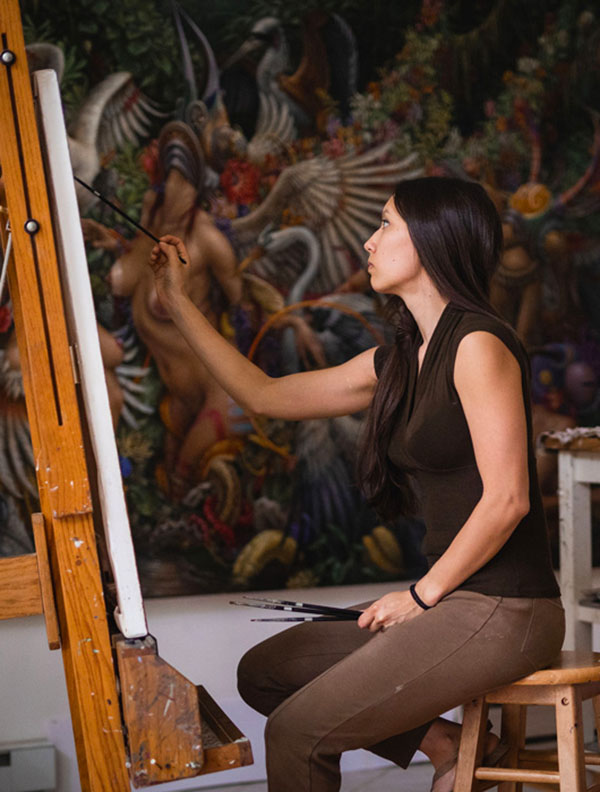 Traditional Art Category Judge
HANNAH YATA // Artist
Website | Facebook | Instagram
Hannah Yata is a half Japanese American artist who studied at the University of Georgia and began her career in New York City in 2012. She's most well known for her masked/hybrid creatures that speak to the untameable force of nature and the ever evolving spirits of her children. The visual elements of her pieces erupt with tension and energy that forces us to take a second at our environment and the beautiful creatures that call it home. Her paintings have been shown around the world including the Naia Museum in France, Corey Helford in Los Angeles, Beinart Gallery in Australia, and Booth Gallery in New York City.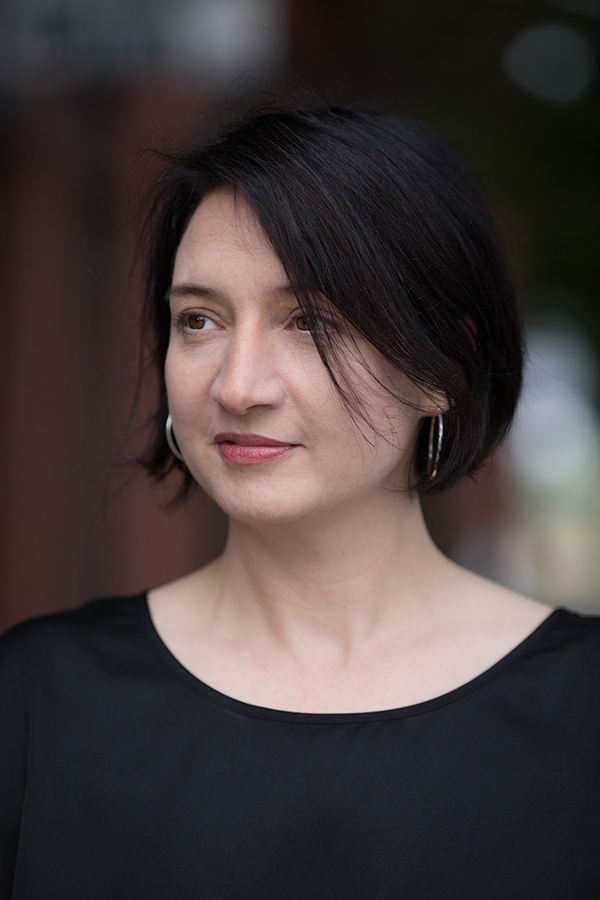 Sculpture Category Judge
KATE MACDOWELL // Artist
Website | Facebook | Instagram
Kate MacDowell's hand-built porcelain sculptures respond to environmental threats and their consequences, revealing the rifts and frictions between man and nature.  Based out of Portland, Oregon, her work has been shown throughout the US and Europe at Scope Miami and New York, Seattle Art Fair, ArtAmsterdam, Art London, London Art Fair, Showoff Paris,  Art Paris, Solo Project Basel,  NEXT and Art Chicago fairs. She was an artist in residence at the Kohler Arts and Industry Program and has had work in group exhibits in the Museum of Arts and Design (NY), Banksy's Dismaland Bemusement Park, MOCA North Miami and Virginia, and the Muskegon, Akron, Crocker, Biggs and Everson Art Museums.
Her work has been published in books and periodicals including The New York Times Sunday Magazine, Hi-Fructose, American Craft, Ceramics Monthly, Beautiful Bizarre Magazine, O.K. Periodicals (NL), Creative Review and Rooms (UK) and Hey! (Paris) among others. Her work was featured on the CD and single cover art for Erasure's album, "Tomorrow's World" and she can be seen sculpting in stop motion in the official audio video for a song on Miike Snow's 'III' album.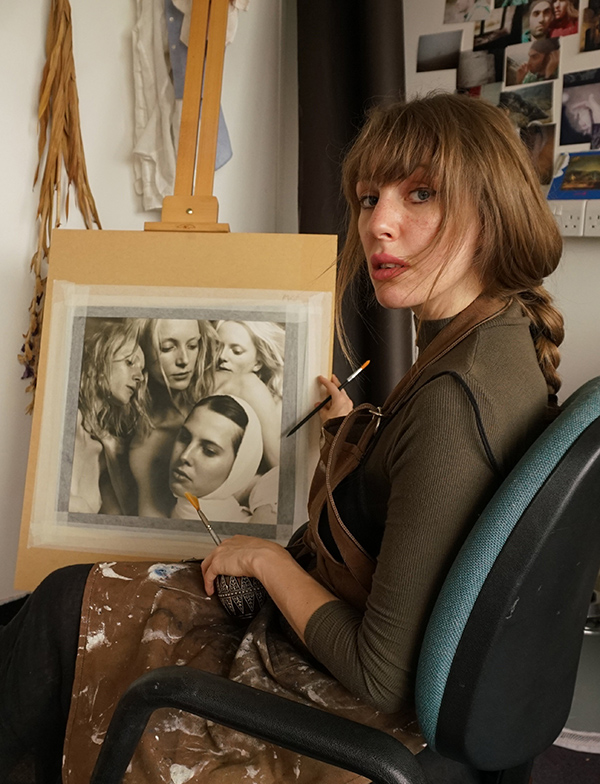 Photography Category Judge
ELLEN ROGERS // Photographer
Website | Facebook | Instagram | Vimeo
Ellen Rogers creates all-analogue, emotional and accessible photography that is both careful and skilled. The work is hand-printed, hand-painted and speaks of myth, folklore, literature and politics.
Previous clients and editorials include: British Journal of Photography, The Guardian, Vogue, Vice, i-D, Alice Temperley and institutions such as the Ashmolean Museum and The Smithsonian. Her time is separated between making personal work and lecturing on the subject of photography.
Ellen graduated from Goldsmiths College in 2007 and she is currently studying for her PhD at Central Saint Martin's in London. Her practical and theoretical research revolves around melancholy in fashion photography.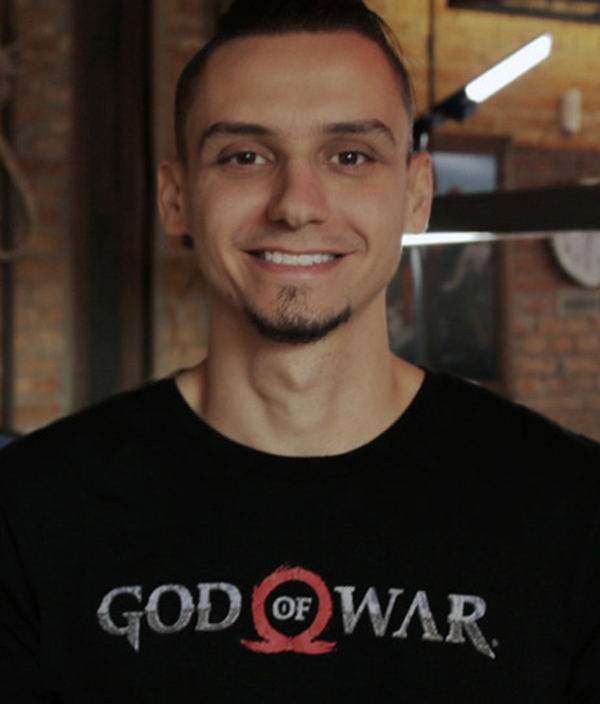 Digital Art Category Judge
Rafael Grassetti // Artist
Website | Facebook | Instagram | Twitter | Artstation
Rafael is currently living in Santa Monica, California working as Art Director at SONY Santa Monica on the God of War franchise. He has been with Sony for over 7 years, contributing to many titles including "Killzone: Shadow Fall," "Infamous 3" and "The order 1886."
Rafael has already worked on 70+ projects for more than 15 companies in areas including Cinematic Production, Game Art, TV Projects, Printed Advertisement, Statue Design and Toy Design. He has professional experience with traditional and digital sculpting, modelling, rigging and facial pipeline, animation, rendering, as well as art direction for characters, environments, effects and animation.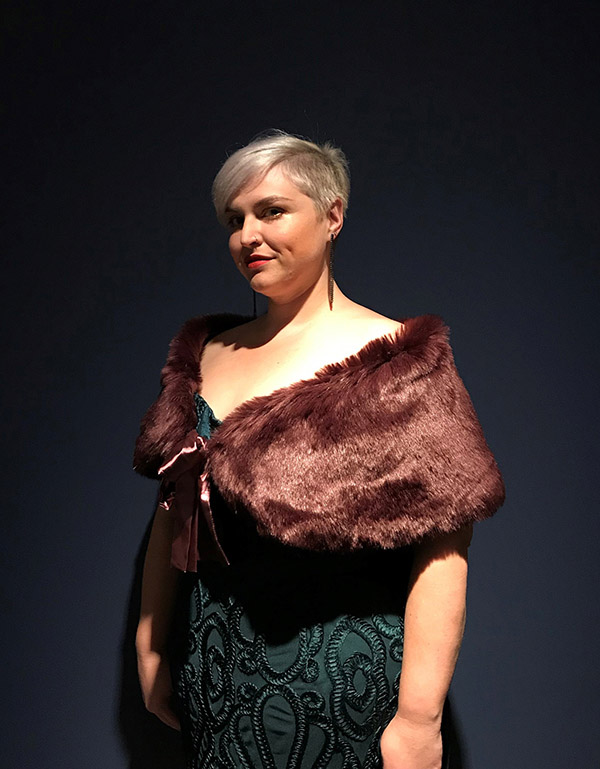 Museum Gallery Director
RACHAEL PARSONS // The New England Regional Art Museum
Website | Facebook | Instagram | Twitter
Rachael is an Australian curator, educator and academic currently based at New England Regional Art Museum as the Art Museum Director.
For over 12 years, she has worked as an independent and institutional curator within university, commercial, public and artists run spaces.  Her recent experience includes being the Manager, Exhibitions and Curatorial at New England Regional Art Museum where she delivered multiple programs including curating HINTON: Treasures of Australian Art, a permanent salon display exhibition from NERAM's Howard Hinton Collection.
Prior to coming to NERAM Rachael was the Curator for Digital Media at QUT Precincts (Queensland University of Technology), where she curated and managed their exhibition program focused on contemporary digital, new media and technology based creative practice. Rachael also curated the inaugural exhibition program at Side Gallery, a curated space dedicated to providing opportunities for emerging and established artists, illustrators, photographers and designers to show their work in an environment open to experimentation and newly developed practice.
In 2012 Rachael joined Brisbane-based artist-run initiative Vegas Spray as a Co-Director to facilitate a range of programs and platforms that support and promote the cultural ecology of Brisbane including BNE Art and the Brisbane Experimental Arts Festival. Rachael has also been an arts educator since 2008, tutoring in a range of art theory and Creative Industries units at Queensland University of Technology.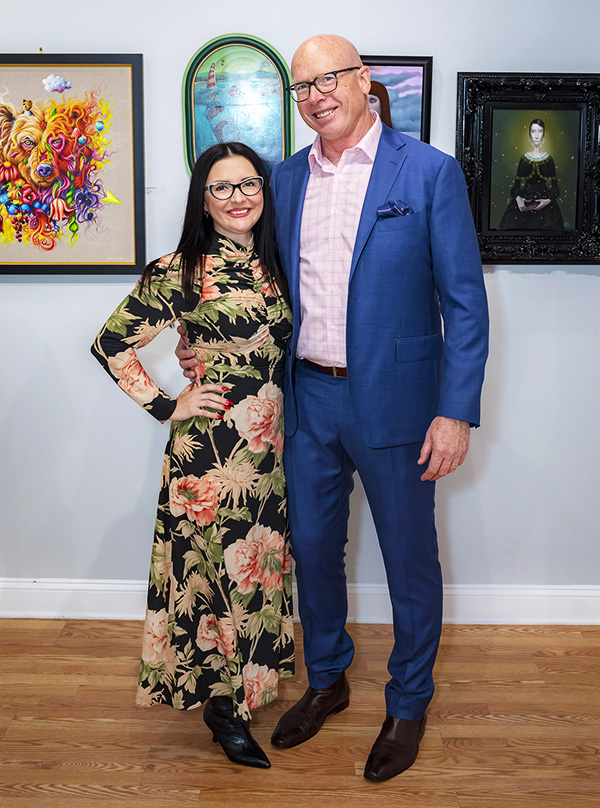 Beautiful Bizarre Magazine
DANIJELA KRHA PURSSEY // Editor-in-Chief & Co-Founder
Beautiful Bizarre Magazine
Website | Facebook | Instagram | Twitter | Tumblr | Pinterest
Danijela Krha Purssey is an entrepreneur, and the Editor-in-Chief and Co-Founder of Australian based international contemporary art magazine, Beautiful Bizarre Magazine.
She is deeply passionate and committed to her vision to help shift the paradigm in the global contemporary arts industry regarding what is defined and accepted as contemporary art.
Danijela has created a carefully curated, unique contemporary arts experience via all the Beautiful Bizarre Magazine touch points that inspires and champions emerging and mid-career creatives both locally and around the world. Beautiful Bizarre Magazine has inspired creatives to pursue a life and career in the arts and helped artists' careers grow via Beautiful Bizarre Magazine's exposure of their work.
Danijela founded Beautiful Bizarre Magazine in 2013 with her husband, Richard Purssey. In the 7 years since the launch of Beautiful Bizarre Magazine she has released 27 issues, published over 2,500 web articles, developed and launched our interactive digital magazine, curated 9 exhibitions in 4 countries, and shared the work of countless creatives from all corners of the globe. Beautiful Bizarre Magazine has become not only an influential player in the contemporary art scene, but more importantly a voice, a tribe and platform for creatives whose work doesn't always fit neatly into the traditional fine art "box".
Danijela has forged global connections with artists, collectors, gallery owners and their communities to further her vision for the new contemporary art scene and to help galleries and creatives thrive. The Beautiful Bizarre Magazine social media platforms have grown to over 980,000 followers.
As a champion of Australian art, Danijela has started an Australian Creatives Collective Instagram account. She feels strongly that her local creatives need and deserve more exposure both locally and internationally, more support, inspiration and mentoring. Danijela plans to use her own and Beautiful Bizarre Magazine's influence and connections to more deeply support her local arts scene.
In late 2016 Danijela was awarded the prestigious AMP Foundation 'Tomorrow Makers' Award, and grant funding to expand Beautiful Bizarre Magazine.
RICHARD PURSSEY // Technical Director & Co-Founder
Beautiful Bizarre Magazine
Website | Facebook | Instagram | Twitter | Tumblr | Pinterest
Richard Purssey is an ICT Director who is also a lifelong collector and appreciator of modern art. During the life of Beautiful Bizarre Magazine Richard has interviewed some of the finest contemporary realist artists from around the world, and been intimately involved in the creation of Beautiful Bizarre as a leading voice in the world of figurative art in all mediums. He has also been closely involved with the fine arts during his time as CIO of one of Australia's most prestigious public galleries, the Art Gallery of New South Wales.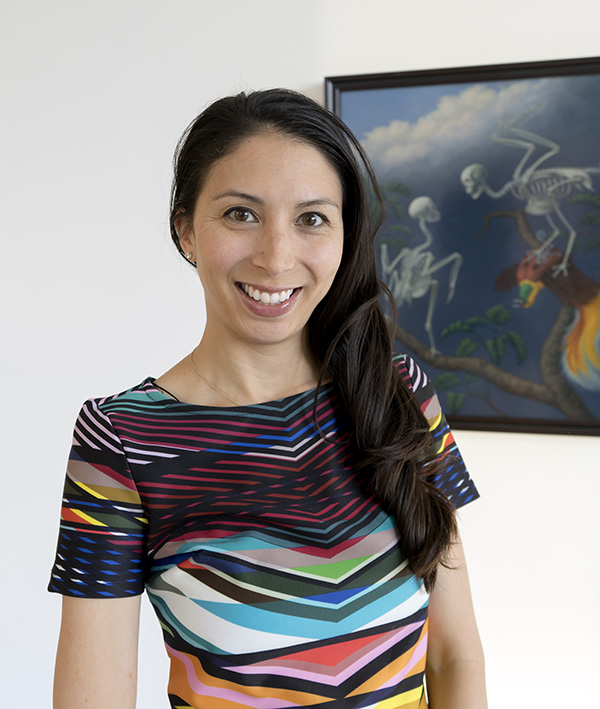 Modern Eden Gallery
KIM LARSON // Director
Modern Eden Gallery
Website | Facebook | Instagram | Twitter | Pinterest | Tumblr
Kim is a small business entrepreneur with a background in jewellery making and sculpture. She is a founding member of North Beach First Fridays and is a proud member of the San Francisco Art Dealers Association. Her passion for art started at a young age and continues today with her private collection.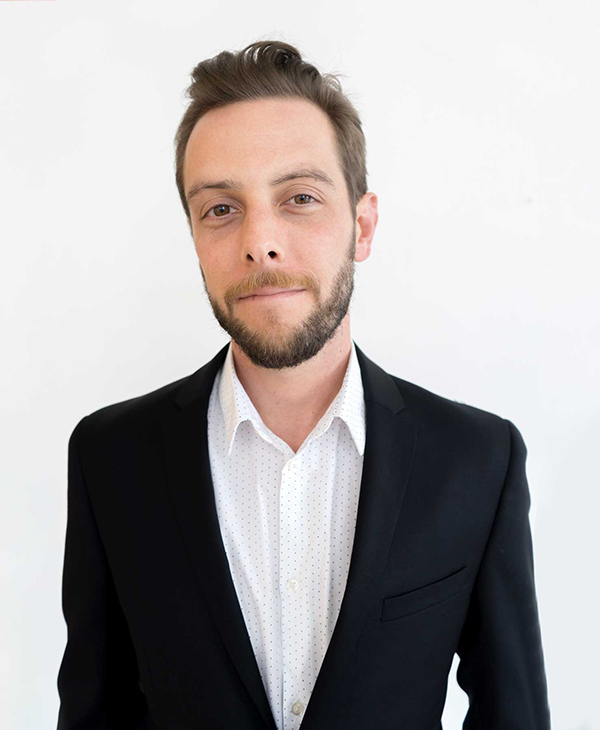 Modern Eden Gallery
BRADLEY PLATZ // Director
Haven Gallery
Website | Facebook | Instagram | Twitter | Pinterest | Tumblr
Bradley is a San Francisco based oil painter with a background in fine art painting and Art History. Over the last 10 years, Platz has planned, curated, installed, juried, and organized contemporary art exhibitions throughout the San Francisco Bay Area. He is a strong advocate for ecommerce and content marketing in the Arts.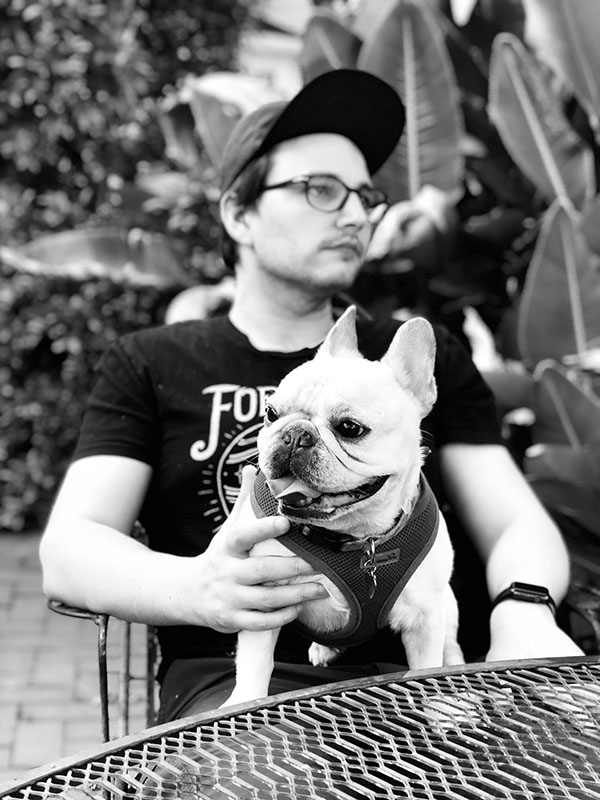 Arts Champion
JOSHUA ZIKA // Founder
INPRNT
Website | Facebook | Instagram | Twitter | Tumblr
Joshua Zika is an entrepreneur and the founder of INPRNT. Established in 2006, INPRNT offers fine art printing services for artists around the world.
Joshua began assisting his colleagues with printing and distribution of their work after attending Ringling College of Art and Design. Over the years, he has grown what started as a passionate hobby into a worldwide service. Joshua and the team at INPRNT continue to have that passion for helping artists, working with thousands of talented creatives to deliver gallery quality prints to their customers. INPRNT allows artists to focus on what they love: creating.
When he's not working, Joshua enjoys playing guitar and dabbling in photography. He lives in Orlando, Florida, with his wife, Mary Zika, and their French Bulldog.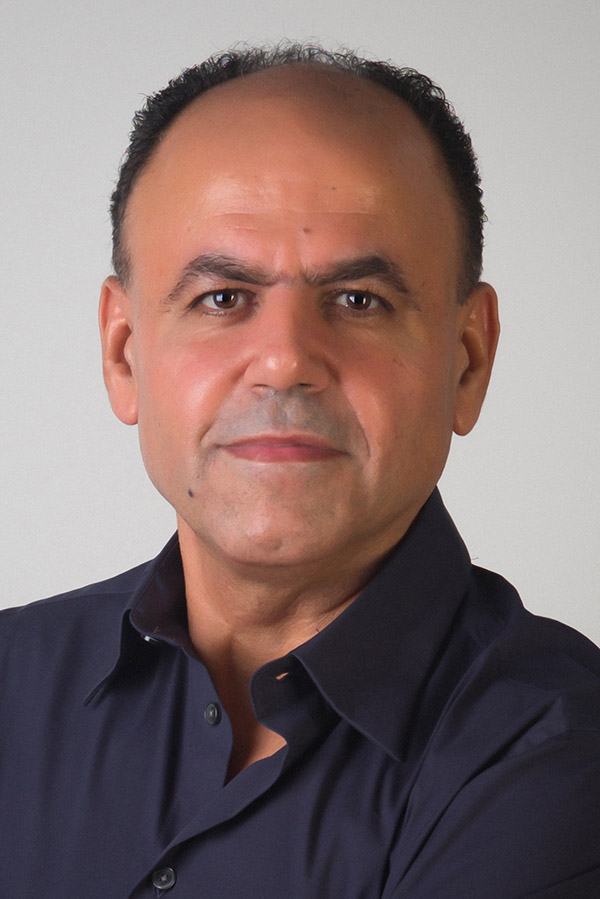 Arts Champion
OFER ALON // Founder
Pixologic
Website | Facebook | Instagram | Twitter
Ofer Alon's lifelong love for the arts led him to make it his mission to develop software which both empowers and inspires the artists that use it. Ofer founded Pixologic, invented and developed ZBrush, the award-winning and leading digital sculpting software, which serves as the industry standard.
ZBrush is used by fine artists, movie makers, game developers, toy designers, jewellers, medical and veterinary prosthetics, and others around the world. In 2014, for his design and implementation of ZBrush, Ofer won the Academy's Scientific and Engineering Award (a.k.a. Technical Oscar).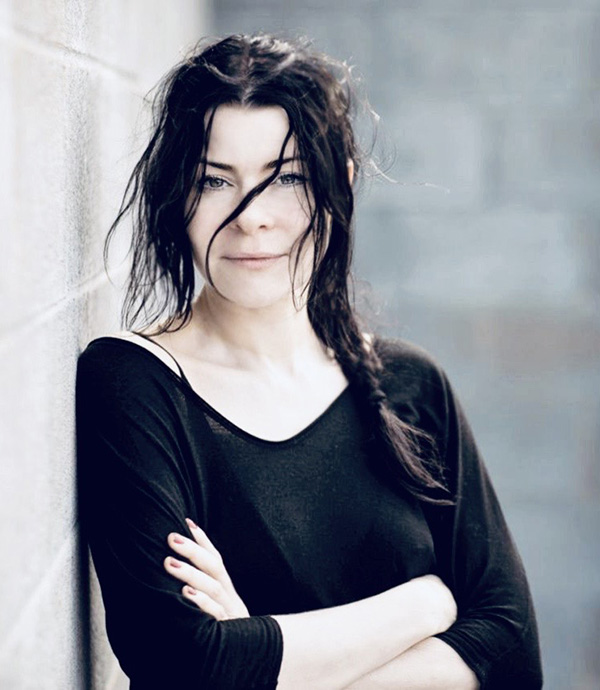 Arts Champion
YASHA YOUNG // Founder
Yasha Young Projects
Website | Instagram
Yasha Young is the Founder, Concept Creator and Founding Executive Director (2013 – 2019) of URBAN NATION MUSEUM FOR URBAN CONTEMPORARY ART the first museum for urban contemporary art and a unique creative project on a global scale.
Since January 2020 Yasha is partner and Concept Developer as well as Executive Curatorial Director for the FOR_M a new institution currently being developed in New York city. The FOR_M is producing cutting edge art events with social engagement and cultural change at the core of its mission. Projects include the Women for Women event in Saudi Arabia and Imagine the Future Art tour in Iceland.
Yasha is an international Senior Executive and Curator with 25 years global project production experience (Humboldt Forum Berlin, MOMA Italy, UN, Foreign Ministry Germany, Sotheby's, Saatchi, Phillips, ART Cologne, Rothschild Collection, SONY Music, Universal Music etc), Global Urban City Concept Developer and Creative City Planning Advisor, Collection and Art Portfolio Manager private clients and institutions and International Public Speaker (TED talk, SXSW etc). Philanthropy includes: Patron for Children's Hospice Berlin Heart and Keep A Breast Cancer Charity Foundation and sponsor of the Yasha Young Projects Sculpture Award as part of the 2020 Beautiful Bizarre Art Prize.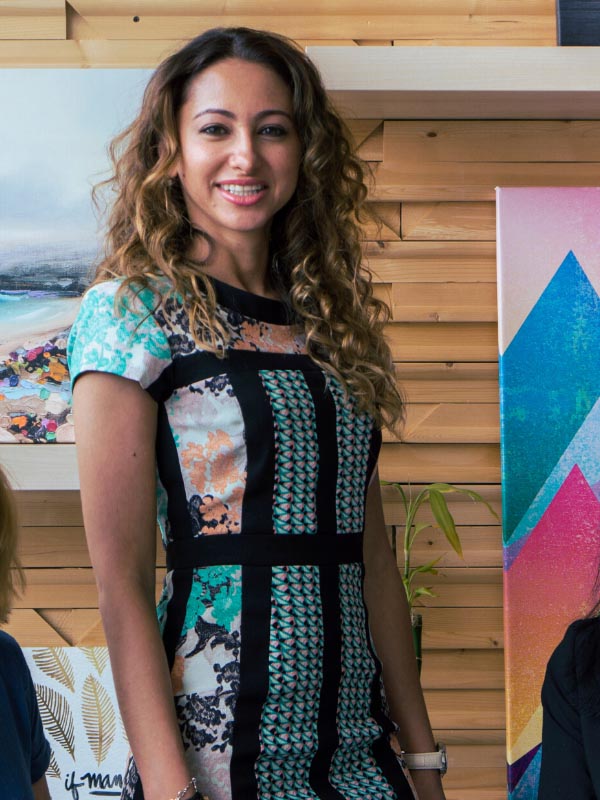 Arts Champion
ELIZABETH LVOVSKI  // Director of Licensing, iCanvas
Website | Facebook | Instagram | Twitter
Elizabeth Lvovski is an art enthusiast, collector, and Intellectual Property expert who serves as the Director of Licensing at iCanvas. iCanvas partners with independent artists, many of whom appeared in Beautiful Bizarre, to offer high-quality reproductions of their creations on iCanvas.com and expose their work to emerging collectors worldwide.
Lvovski received an LLM in Intellectual Property Law from Depaul University, and is responsible for creating and evolving the licensing program at iCanvas. Joining the team during its infancy, Lvovski combines her passions as an art collector with her experience developing relationships with artists worldwide to help champion artistic careers. In addition to consulting iCanvas' roster of artists, Lvovski is currently launching a new agency designed to represent contemporary fine artists looking for licensing opportunities beyond wall art.
Artwork by: 2019 INPRNT Traditional Art Award Finalist, Jesus Ingles