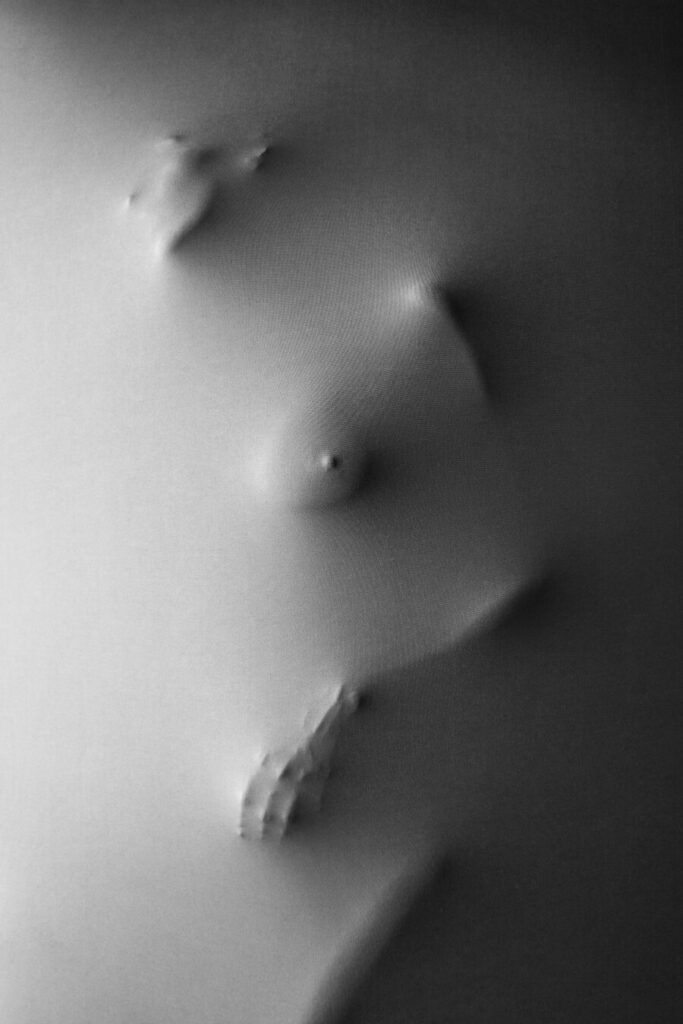 Honourable Mention
Beautiful Bizarre Art Prize 2023
Awarded by INPRNT
Anna Karvounari
Title:
"Amnesia"
Medium & Dimensions:
Digital, Nikon D5600/ 18-55mm, Self-portrait
About the Artist
Anna Karvounari is a Greek born photographer, based in Athens. She creates conceptual self-portraits and she uses the solitary female figure in her images, trying to touch on some affairs of female nature, but also to give voice on some personal feelings.
"Amnesia": This image depicts themes such as identity, loss of self and isolation. The figure feels lost, disconnected from her personal history, and rejected by the world around her.