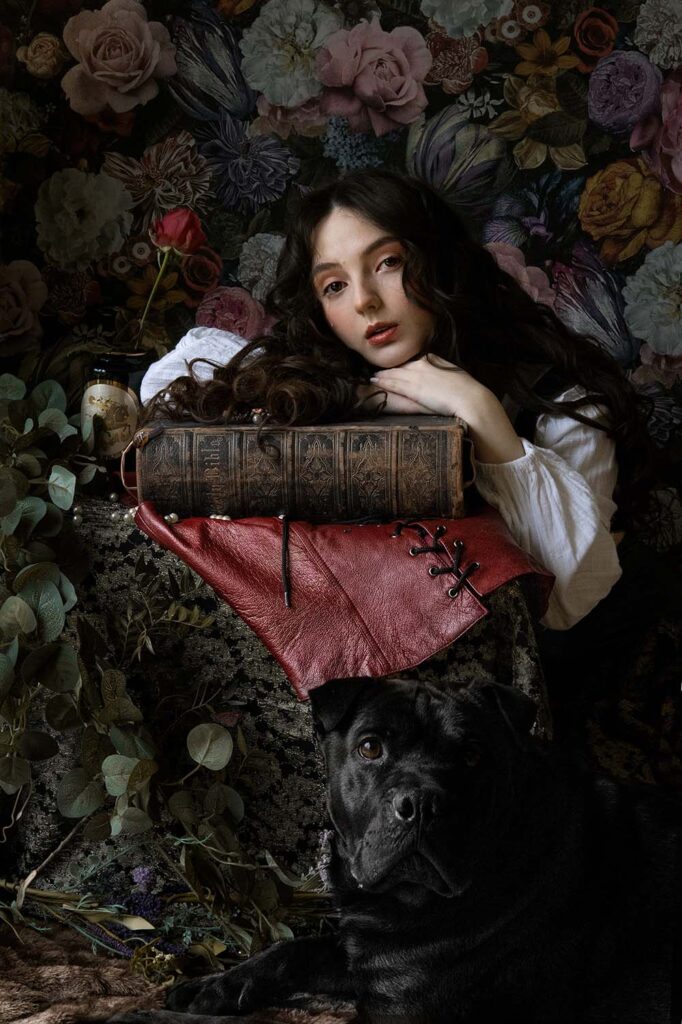 3rd Prize Winner
INPRNT Photography Art Award
Beautiful Bizarre Art Prize 2021
Lucy Havard
Title:
"All the Little Things, Self Portrait"
Medium & Dimensions:
Digital photograph (Canon EOS R, 24mm – 105mm EF Lens)
About the Artist
Lucy Havard is a Freelance Photographer and Re-toucher based in Hampshire & Dorset in the UK. She is currently studying Commercial Photography at the Arts University Bournemouth, with a vision for creating images that are full of details in which you can lose yourself. "I love to collaborate and am a people person, full of creative ideas whilst working to my client's brief." She works both in the studio and on location, creating photographs that are visually appealing and that are rarely as simple as they appear at first glance.
"All the Little Things, Self Portrait": I have compared myself to unattainable trending beauty standards. Shooting this self-portrait allowed me to find a style where my features became the beauty standard and all the things I didn't like about myself before, I began to appreciate as this is what made the image beautiful.