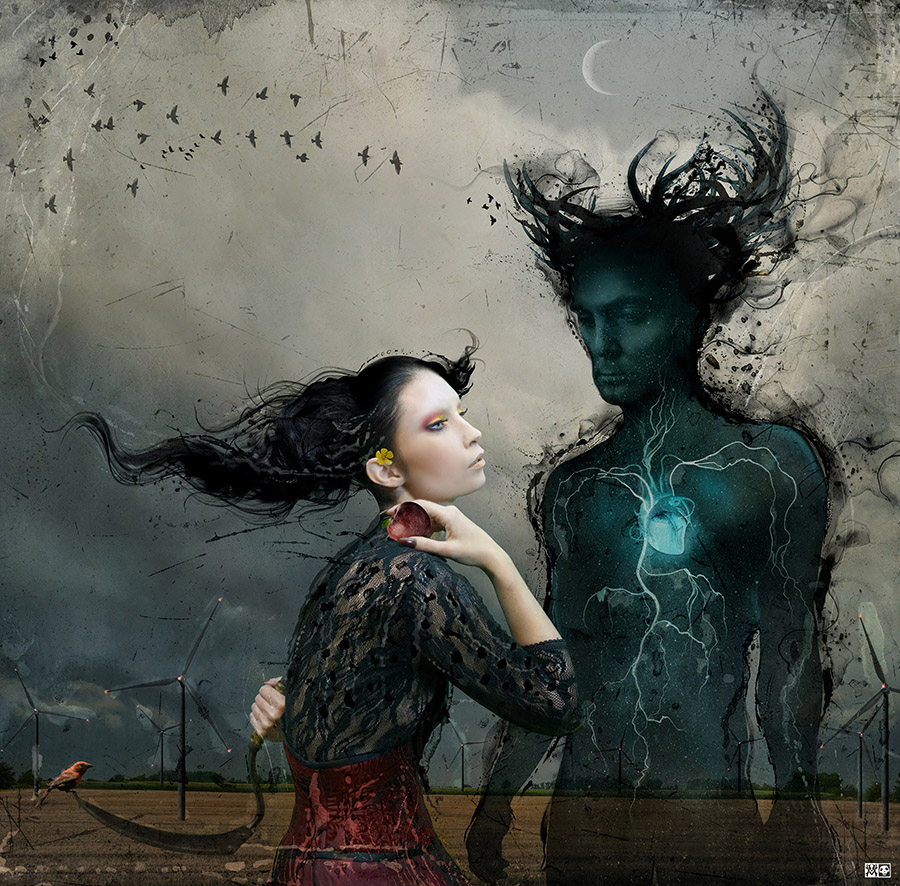 Beautiful Bizarre Art Prize 2019
Vincent Marcone
Title:
Nothing Can Stop Lleana
Medium:
Digital Collage
Vincent Marcone's work was published in Issue 30 of Beautiful Bizarre Magazine.
About the Artist
"My Pet Skeleton" is the pseudonym for the award-winning graphic artist Vincent Marcone. This curious-sounding epithet caught on, crept in, and slowly replaced his own name. As "My Pet Skeleton", Vincent catapulted to early success when his work and online worlds caught the attention of David Bowie, Guillermo Del Toro, Clive Barker, and the Godfather of Goth himself, Peter Murphy. His particular approach to painting album covers, designing intricate online worlds, and directing weirdo music videos has earned him awards from places as diverse as the Emmys, the Junos, and even a Cannes Film Festival nomination for his short film, "The Facts in the Case of Mister Hollow." Vincent developed his unique style by combining his affection for the 600-year-old art of intaglio printmaking with his love of computer graphics. Early in his studies he would scrape and etch and carve his images onto zinc plates of all shapes and sizes, then send them hurtling through antiquated hand-turned presses.

Beautiful Bizarre Art Prize 2019
is Proudly Supported by INPRNT and Stocksy United