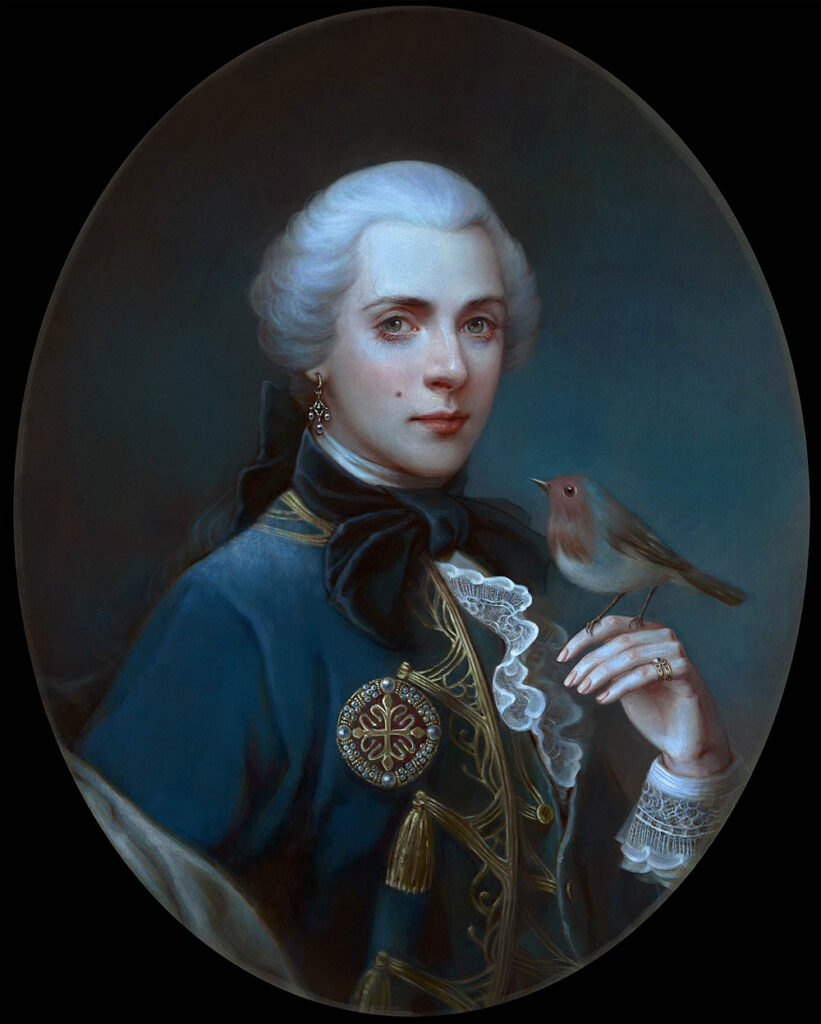 2nd Prize Winner
iCanvas Digital Art Award
Beautiful Bizarre Art Prize 2021
Elizabeth Wakou
Title:
"The Evirato"
Materials:
Digital Painting & Drawing (Wacom Intuos Pro & Photoshop)
About the Artist
Elizabeth Wakou is a classically trained painter based in New York City. She studied English and Visual Arts at Columbia University. Her works are distinctively modern in methods, but staunchly classical in taste. Her inspiration is mainly sourced from "grand style" portraitists such as Anthony Van Dyck and Joshua Reynolds. Her subjects are always presented as their larger-than-life personas: brilliant, timeless, and detached. Some may view it as a dated view of portraiture, but she unapologetically clings on to what she sees as classical beauty. However, she is not so much of a traditionalist concerning methods. Her works are painted with graphic programmes in a way that is intensely aware of elements of real oil paint. She strives to bring a taste of classicism into the modern world of digital painting.
"The Evirato": This is a portrait of an evirato – a male singer whose heavenly voice is preserved by the cruelty of castration. His fair, contemplative complexion is troubled with a hint of moroseness carefully adorned with flamboyance and grace.